Getting the proper documents for Austrian citizens who plan to travel to China is now very easy. You don't need to visit the Chinese embassy anymore, and iVisa can help you with the whole process. We offer you an easy and fast way to apply for a China eVisa.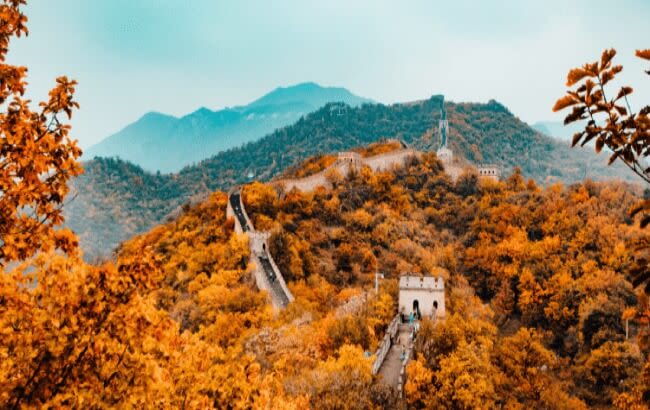 Frequently Asked Questions (FAQs)
I have an Austrian passport, do I need a visa to visit China?
Austrian passport holders are required to request a Group eVisa. You can check requirements here.
What is a Group electronic visa?
It's a tourist visa that is granted to tourist groups comprised of least 2 applicants traveling together to China. This eVisa is issued as a separate document. It means you will not have a sticker on your passport like the China Tourist Visa.
How long can Austrians stay in China with a Group eVisa?
They can be in the nation of China for 30 days in Total. Please note that you can use this eVisa only for business or tourism, so it is forbidden to use this visa to seek paid work.
What are the documents required to apply?
iVisa recommends that you put together all the documents you need to provide. Pay attention to all the documents of this list:
At least 2 visitors traveling together.

A digital passport copy of each traveler. Keep in mind that your passport must have at least another six months of validity left.

A recent color passport picture.

Return flight ticket.

Proof of accommodation

Copy of the Chinese hotel booking or Invitation letter from your Chinese host.

Credit/debit card or PayPal account to make the payment for your application.

Valid mailing address.
How many days does the China Group eVisa last??
This eVisa has a validity of 90 days after issued.
What are the processing times and prices?
One of the common concerns about electronic visas is the cost. In this case, you have to choose the procedure speed and this will determine the price. The 3 choices are:
Standard processing – in 6 days, you'll get your visa. All you have to pay is USD $198.49 (service fees included).

Rush processing – your visa will be completed in 4 days and the fee is USD $239.49 (service fees included).

Super rush processing – you will get your travel authorization in 2 days. But, the cost is USD $287.49 (service fees included).
Click here to start your application.
How does the Group eVisa work?
The Chinese Government grants this type of eVisa.
In this case, we are allowed to use the China Group eVisa platform to process an eVisa. We insert the applicant's data into the China eVisa system and after they check it, we are informed of the result of the China eVisa application.
How long does it take to apply for a China Group eVisa?
It takes less than 10 minutes to complete the application with the information of every applicant and we will take care of the rest!
How can I apply for a China Group eVisa?
The formulary for this eVisa is very straightforward. Just follow the steps:
The first step will ask you to fill in your general information. You also need to choose the processing time from the options mentioned above.

The second step will ask you to revise step one and make the payment.

Fill out the questions about yourself and attach the corresponding documents. Other documents may be required as well, but it depends on personal situations.
Click here to start. After you are done, send it and wait for your visa in the timeframe. In case you need assistance to fill your application, iVisa has a fantastic support service that you can call 24/7.
What happens once I submit my application?
When your request is completed, you'll get the Group eVisa via email. We will take care of the application so you do not have to deal with the embassy. Next, you need to show your Group eVisa together with your passport once you enter China.
How many times can I enter China with a Group eVisa?
It provides you a Single Entry.
If I wish to travel with my children do I need a China Group eVisa for them?
Sure. Every traveler that wants to visit China needs a visa including kids.
If I want to make an application for my friends, how can I do it?
Before applying, ensure that you have all the requirements that you will need. If it is one applicant request here completing all his or her info. If you need to add more people, click on 'Add new applicant' in the formulary and continue with the same process.
Do I have to obtain a Group eVisa if I am in transit through China?
You won't need a Group eVisa if you will stay in the transit lounge at the airport.
How do I know if my visa is approved?
We will let you know via e-mail once the Chinese government issues your visa.
What should I do in case I make a mistake in my application form?
If you notice a mistake when you already submitted your application, you have to contact one of our super agents.
Bear in mind that if we already made your application, you can NOT make any modifications and you will have to apply one more time, but you will not pay extra money for the service rate.
Is it safe to use iVisa to get my Group eVisa?
Most people do not trust that their data is safe because it can get into the wrong hands. However, you can trust iVisa will keep your information safe and confidential because we invest a lot in the security of our database. Your personal information could not be more secure. Check in this link what hundreds of happy customers say about us.
I have more unresolved questions, where can I find more info?
If you still have specific questions just click here and start chatting with one of our customer service representatives. Alternatively, you can find other FAQ's with their answers here.