Did you know that you need a China Paper Visa to enter the country as a citizen of Egypt? Luckily this process is relatively easy nowadays. With iVisa.com, we will help you during the application process. This type of visa has to be applied in an Application Center. However, you will need an Application Form to get, which iVisa.com can deliver.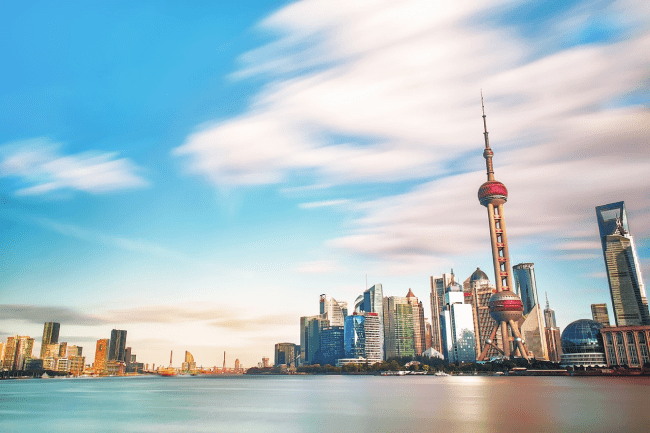 China Visa for Citizens of Egypt - Learn all about it on our FAQs below.
Frequently Asked Questions
What are the COVID restrictions to enter China?
All travelers entering China must carry a negative PCR and IgM antibody test result taken 48 hours before departure. Also, they must be quarantined for 14 days at any government facilities or hotels.
China Visa for Citizens of Egypt - This information is constantly changing with time. That is why we recommend that you check our FAQ section to keep updated.
What is the China Paper Visa, and how can I apply for it?
The China Paper Visa is a travel document that allows citizens of Egypt to enter the country for any tourism reasons. This is a single or multiple-entry type of visa that will grant you entry for a maximum of 60 days (per entry). You need to apply for this document at an Application Center. For that, you will need to make an appointment and present the China Visa Application Form.
China Visa for Citizens of Egypt - You need to follow these 3 user-friendly steps:
Step 1: Complete the iVisa.com online and pay for the processing time.
Step 2: When you receive your Application Form, you must contact one of our group of experts. They will guide you on the application process.
Step 3: When you complete the iVisa.com instructions, take all the documents required to the Application Center and present them. China Visa for Citizens of Egypt - The Application Center agents are responsible for approving the China Paper Visa.
What documents do I need to apply for my China Paper Visa?
You need to present at the Application Center the following documents:
Printed application form with a recently taken passport photo attached.
Valid Passport, must have at least 1 year of validity and 2 blank pages to print the visa.
The hotel and flight information.
Any proof of legal residence, ID, or driver's license. China Visa for Citizens of Egypt - Any additional document will be printed in the iVisa.com instructions.
What is the cost to obtain the China Paper Visa?
iVisa.com has 3 processing alternatives for you to choose from:
Standard Processing: This alternative takes longer, so this is for you if you are not in a hurry.
Rush Processing: This is when you can pay more if you want your travel document quicker.
Super Rush Processing: This alternative is for all travelers that need the Application Form as soon as possible.
China Visa for Citizens of Egypt - There is a government fee that must be paid at the Application Center.
Can iVisa.com be reliable?
Yes! iVisa.com complies with all customer data protection protocols. This has allowed us to guarantee the confidentiality of the information and be considered a very reliable company.
China Visa for Citizens of Egypt - Enter our review section and read all our feedback.
I have some questions about iVisa.com. Who can I talk to?
You can contact our customer service team 24/7. They will gladly help you with any questions you might have.
iVisa.com Recommends
One of the most famous cities in the country is Beijing, considered the heart of China, not only because it is the capital but also because it is home to almost all of the nation's ancient and contemporary culture and history. It is located in the north of China and borders the Liaoning and Nei Mongol regions.
Beijing is the first stop you should visit on your trip to China. This metropolis has seen it all, from China's oldest dynasties to the political victory of the Chinese Communist Party. Beijing is China's second-most populous city in the country and the world.
Among some tourist destinations you should add to your travel itinerary in Beijing are the Forbidden City, the former official residence of the emperors of China, or the Great Wall of China, a gigantic construction created to protect the northern border of the Chinese empire.
It is also advisable to try the local gastronomy of the region. One of the best restaurants in Beijing is the Wan Li restaurant, located in Wangfujing Street. Here you can find all the typical dishes of Beijing at an affordable price, do not hesitate to try the Baijiu.