Yet, for today, the Chinese borders are closed for tourism. However, the government is issuing visas. So you could get ahead and get your visa that will be valid for 60 days from the day you enter the country.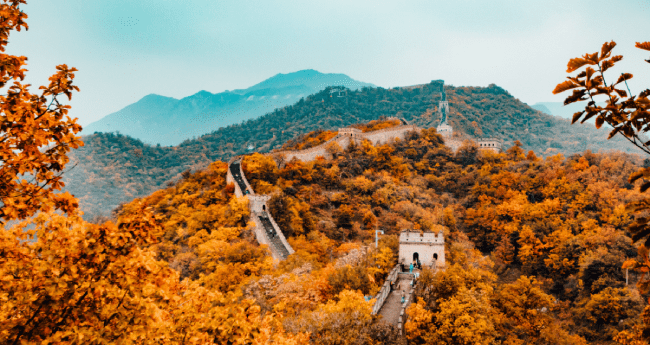 This process is not an online service, but iVisa.com will help you with the application form required to apply for the China Paper Visa and the preparation guide.
China Visa for Citizens of Ghana - Learn more about the China Paper Visa on our FAQs.
Frequently Asked Questions
What are the COVID restrictions to enter China?
As of today, there is no COVID-19 vaccination passport restriction to enter the country. However, all travelers must display a negative PCR and IgM antibody negative test to enter the country. Both need to be taken 48 hours before departure. Also, to enter the country, you will need to quarantine for 14 days at any government facilities or hotels.
China Visa for Citizens of Ghana - Due to the pandemic, this information may change. That is why we recommend you to check our FAQ section constantly.
What is the China Paper Visa, and how can I apply for it?
The China Paper Visa is a visa authorization that allows all travelers to enter the country for a maximum stay per visit up to 60 days per entry. This document can be issued for a single entry or multiple entry type of visa.
To apply for this visa, you need to get the China Visa Application Form first and submit it to the designated China Visa Application Center. China Visa for Citizens of Ghana - You must follow these 3 simple steps to get your China Paper Visa:
Step 1: Fill out our forms with your personal information, and then pay for the China Visa Application Form and your Preparation Guide to be sent.
Step 2: Get your China Visa Application Form and complete it with one of our experts, to avoid any problems at the Application Center.
Step 3: Take the Application Form with all the documents required by the China Visa Application Center and present them. Then you will have to wait for the China Paper Visa to be approved.
China Visa for Citizens of Ghana - Together, we will complete the China Visa Application Form to avoid mistakes.
What documents do I need to apply for my China Paper Visa?
When iVisa.com delivers the Application Form, there is a list of documents you need to present at the Application Center; they are the following:
Printed application form with a recently taken color passport photo.
Valid passport with at least 1 year of validity and 2 blank pages.
Your flight itinerary.
Hotel reservation or an invitation letter.
Proof of legal residence can be a driver's license, government ID, or a utility bill. China Visa for Citizens of Ghana - We recommend carrying this document in an envelope so it doesn't get wrinkled.
What is the cost to obtain the China Paper Visa?
You can pay for this visa at the Chinese Visa Application Center. However, iVisa.com has a service fee that you will need to pay to obtain the Chinese Visa Application Form and will vary according to the processing time selected.
Standard Processing: This alternative has a low rate and will take longer to get your Application Form.
Rush Processing: With this alternative, you can get your Application Form quicker.
Super Rush Processing: This alternative is for you if you are in a hurry and need your Application Form soon.
China Visa for Citizens of Ghana - Don't forget about the government fee you must pay at the Application Center.
Can iVisa.com be reliable?
Of course! iVisa.com is a company committed to guaranteeing the confidentiality of the personal information of all its customers. That's why we have high-quality systems in all our processes.
China Visa for Citizens of Ghana - You can read all our former customers' feedback on review section.
I have some questions about iVisa.com. Who can I talk to?
If you have any questions about our services, you can contact our customer service team. They will be available 24/7 to help you.
iVisa.com Recommends
You should plan your trip to China in great detail; there are so many attractions that you might get overwhelmed thinking about what to do. That's why we recommend adding Beijing, home of the Imperial Palace and the Forbidden City, to your itinerary.
Beijing is the second-largest city in China and has been the country's political center for over 800 years. It is also considered one of the most important centers of cultural, economic, scientific, and academic life.
During your visit to Beijing, you can enjoy many of China's most famous attractions, including the Imperial Palace or Forbidden City, the Temple of Heaven, Tiananmen Square, and the beautiful Beihai Park. You should also include in your visit the fascinating Ancient Beijing Observatory that was built in 1442 and was still in use until the early 20th century.
A new attraction worth visiting is the Beijing National Stadium, also known as the Bird's Nest; this unique structure was built for the 2008 Olympic Games and is considered a modern architectural marvel. In addition to being used as a sports center, it is also a tourist center and convention center for concerts and other festivals.