You need to apply for the China Paper Visa to travel to China. This application process must be done at an Application Center. However, iVisa.com will help you during the process.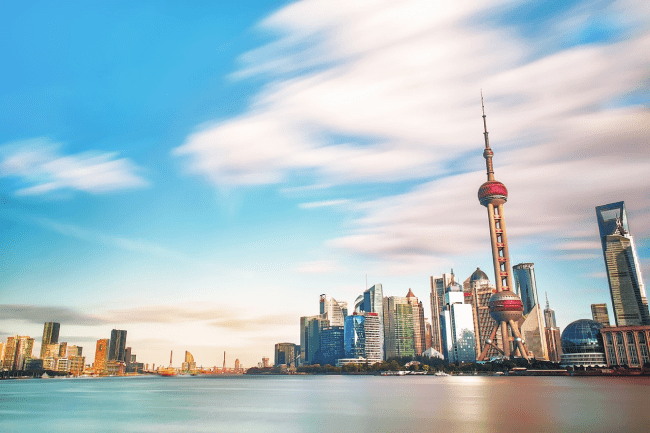 To apply for this travel document, you will need to get and complete an Application Form and submit it at any designated Application Center closest to you. China Visa for Citizens of India - Read more about it on our FAQs below.
Frequently Asked Questions
What are the COVID restrictions to enter China?
All travelers from India must carry a negative PCR and IgM antibody test result not taken more than 48 hours before departing. In addition, all visitors must quarantine for 14 days at any government-assigned facility or hotel.
China Visa for Citizens of India - Due to the pandemic, this information may vary. That is why we suggest checking our FAQ section.
What is the China Paper Visa, and how can I apply for it?
The China Paper Visa is a physical travel document that allows visitors to enter China for tourism. This document can be processed for a single or multiple entries, but both will allow you to stay in the country for 60 days per entry.
China Visa for Citizens of India - You must follow these 3 simple steps:
Step 1: Complete the application form and pay for the processing time that fits your needs.
Step 2: When you receive the Application Form, you must contact one of our experts. They will guide you on the application process.
Step 3: Once you have followed all the iVisa.com instructions, take the Application Form and all the required documents to the closest Application Center.
China Visa for Citizens of India - The approval of the visa depends on the Application Center agents.
What documents do I need to apply for my China Paper Visa?
You need to take these documents to the Application Center:
Printed Application Form and a recently taken passport photo attached.
Physical passport with at least 1 year of validity and 2 blank pages.
The hotel and airplane ticket information.
Any proof of legal residence. China Visa for Citizens of India - You must present all these documents in an envelope.
What is the cost to obtain the China Paper Visa?
iVisa.com offers 3 processing alternatives depending on your budget:
Standard Processing: This is the cheapest alternative but takes longer.
Rush Processing: This is faster than the Standard alternatives but with a higher rate.
Super Rush Processing: This alternative is for all visitors who need their travel documents as soon as possible.
China Visa for Citizens of India - You must pay an extra fee at the Application Center.
Can iVisa.com be reliable?
Of course! iVisa.com has years in the market offering its services. Hundreds of customers come to us daily and process their travel documents with total security.
China Visa for Citizens of India - Read our review section.
I have some questions about iVisa.com. Who can I talk to?
For any questions, you can contact our customer service team. They are available 24/7 all week long.
iVisa.com Recommends
You cannot make a trip to China without visiting the Great Wall of China. Surely you have already heard about the mythical great wall that crosses half of the country. This construction is the most significant work of art globally, and today it is considered a UNESCO World Heritage Site.
It is located in the province of Beijing and extends from the border with Korea to the Gobir desert. The Great Wall of China is one of the most important historical and archaeological sites in the world. This construction is a destination where you can soak up the history of the Asian nation and appreciate one of the world's most complex and magnificent architectural works.
The Great Wall can be visited in different sections. A must-visit is the Badaling, a section opened to the public in 1957 and has a cable car or Mutianyu. This mountain has one of the most beautiful and impressive views of the region and has a slide that visitors can use to slide to the base of the hill.
Visiting the Great Wall of China is one of the unique opportunities in the world. You cannot see the country without visiting this attraction.