As a citizen of Indonesia, you will need a China Papel Visa to enter the country. However, this application process can only be done at a China Visa Application Center.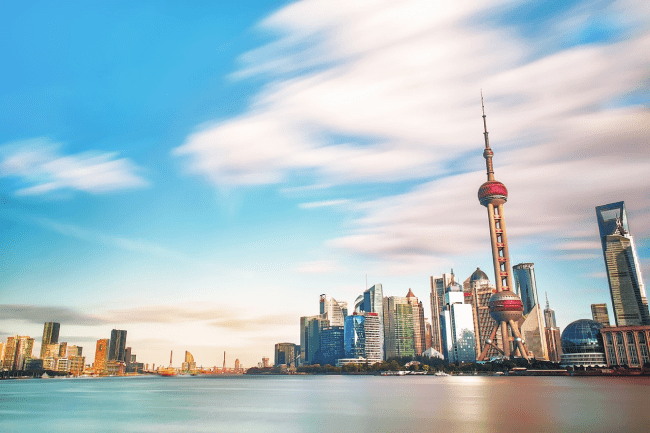 At iVisa.com, we help you get the Application Form needed to get the travel document. Also, we guide you on how to complete this form and what you need to do to get an appointment.
China Visa for Citizens of Indonesia - Read more about it on our FAQs.
Frequently Asked Questions
What are the COVID restrictions to enter China?
Visitors must present a negative PCR and IgM antibody negative test result taken 48 hours before departing the country of origin. In addition, all visitors must be isolated for 14 days at any government facility or hotel.
China Visa for Citizens of Indonesia - Due to the pandemic, the restrictions may vary. That is why we suggest checking our FAQ section constantly to keep updated.
What is the China Paper Visa, and how can I apply for it?
The China Paper Visa is a travel authorization document that grants free entry to all visitors for any tourism purpose. You can apply for a single entry or multiple entries; both allow you to enter the country for a maximum of 60 days per entry.
To apply for this travel document, you will need to get and complete an Application Form and submit it at any designated Application Center. China Visa for Citizens of Indonesia - You must follow these 3 user-friendly steps to apply for the China Paper Visa:
Step 1: Fill out the iVisa.com form, and then pay for the processing time that fits your needs the best.
Step 2: After receiving the Application Form, you can contact our group of experts. They will guide you on completing the form step by step.
Step 3: Once you have followed all the instructions, take the Application Form with all the documents required to the Application Center and present them.
China Visa for Citizens of Indonesia - The approval of the China Paper Visa depends on the Application Center agents.
What documents do I need to apply for my China Paper Visa?
These are the documents you need to present at the Application Center:
Printed China visa application form with a recent passport photo attached.
Passport with at least 1 year of validity and 2 blank pages.
The hotel and flight reservation.
Any proof of legal residence. China Visa for Citizens of Indonesia - All these documents must be printed.
What is the cost to obtain the China Paper Visa?
iVisa.com offers 3 processing alternatives depending on your needs and budget:
Standard Processing: This is for travelers that can wait for their travel document.
Rush Processing: This is when you are in a hurry but don't need the travel document immediately.
Super Rush Processing: This alternative is for all travelers that are soon to travel and need the travel document as soon as possible.
China Visa for Citizens of Indonesia - You will need to pay an extra fee at the Application Center.
Can iVisa.com be reliable?
Sure! iVisa.com has been in the market for years offering travel documents and personalized advice. Because of our high-quality standards, hundreds of customers have traveled to their desired destination without any problems.
China Visa for Citizens of Indonesia - Read our review section and know what other customers think of us.
I have some questions about iVisa.com. Who can I talk to?
If you have any concerns about our services or iVisa.com, you can connect with our customer service team. They will be available 24/7 all week long.
iVisa.com Recommends
One of the destinations we always recommend to all our clients when traveling to China is Hangzhou, the capital of Zhejiang province, a city located on the banks of the Qiantang River.
This destination is considered one of the most important ports of the time of the Chinese dynasties. Nowadays, it is one of the most attractive historical places in the whole country. Furthermore, this metropolis is one of the best places if you are looking for a quiet place. Lakes and temples surround Hangzhou to visit and enjoy a moment of tranquility and peace.
During your visit to Hangzhou, do not hesitate to visit Xihu Lake, one of the most beautiful lakes on the site and perhaps, in all of China, unique for its incredible views and diverse flora. Another popular attraction among tourists is the giant military mausoleum of Yue Fei, one of the most important military men of the Song Dynasty.
Hangzhou also offers one of the best gastronomies in the country; after touring the city, visit the Lanting restaurant, located on Wangjiang Street. Tourists and locals request this restaurant, so we recommend making a reservation well in advance so as not to miss this experience.