If you're a Malaysian passport holder, you must check the travel documents you need before entering China. The China Visa is an official travel document you could need for your trip. Although it's a paper visa, you can start the process online. Citizens of Malaysia are lucky to have iVisa.com on their side with a simple process.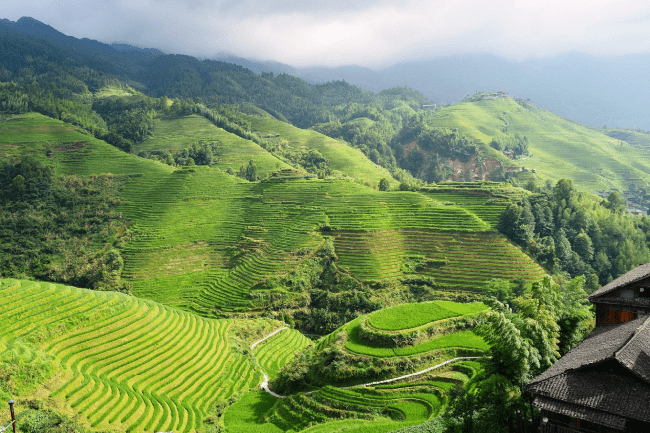 Explore all the details about the China Visa process below. Also, we have detailed the latest COVID rules in China. Make sure to comply with them before traveling to China. Check more about the China Visa for Citizens of Malaysia with us.
Frequently Asked Questions
What are the COVID measures in China?
Chinese authorities don't demand travelers to have a COVID vaccine before traveling to China. Instead, they must take a PCR test before the tips and show the negative results upon arrival. They will likely get tested as soon as they land in China. In addition, they must comply with a quarantine requirement. The period will depend on the country they come from.
We recommend checking our FAQ section before the trip, so you can make sure these rules are still in place. Continue exploring more about the China Visa for Citizens of Malaysia.
What is the China Visa, and how can I apply?
The China Visa is an official document that permits entry to China for tourism. The visa provides a maximum stay of 60 days per entry and has a multiple-entry option.
You can start the online process with iVisa.com. We will help you complete the application form and send a preparation guide for the following steps.
The process has three steps:
First: Fill out the application form with trip details and select a processing time that fits your needs.
Second: Reexamine your application and proceed to pay for the service with a debit or credit card.
Third: Upload the necessary documentation and apply.
After this, you will receive an email from us with all you need. Then, h to the China Visa Application center and finish the process.
Learn more about the China Visa for Citizens of Malaysia with us.
What are the costs and processing times?
Standard Processing Time: Choose the lowest fee with an average waiting period.
Rush Processing Time: We can work faster on your travel requirements.
Super Rush Processing Time: Expect your travel documents in less time.
We can help you with the China Visa for Citizens of Malaysia.
What documents do I need to start?
Collect the following items:
Valid passport: Your passport must be valid for at least 6 months and have 2 blank pages.
Hotel reservation.
Email address: We will send all the documentation electronically.
Payment method: Pay with a credit or debit card.
Check more about the China Visa for Citizens of Malaysia with us.
Can I trust iVisa.com?
Absolutely! We have helped countless travelers with all types of travel requirements. We have all the tools to help you with the China Visa for Citizens of Malaysia.
Our previous customers have had excellent results with us. Check our customer reviews and confirm iVisa.com is your best alternative.
Where can I find more information?
Get in touch with our customer support team available at any time. We can answer your questions about the China Visa for Citizens of Malaysia.
iVisa.com Recommends
Explore the mighty Yangtze River, which extends 6,000 kilometers, and it's one of the longest and most relevant rivers in China. It starts in Tibet and heads to Shanghai through 8 provinces. For over 2,000 years, Chinese people have used this river as their major transportation route. The river has over 700 tributaries and covers a massive part of the country. Explore the Three Gorges. Qutang, Wu, and Xiling. Several sightseeing points are available, and you can opt for luxurious cruises or adventure tours. We're sure you will find the perfect place to explore this magnificent river.
The Classical Gardens of Suzhou are another spot you can't miss. The gardens in the Jiangsu province date back to the 11th century. The most beautiful one is the Garden of Lingering, created during the Ming Dynasty. You can find a pool, some buildings, peach trees, and a pathway to explore it all. We recommend checking the Garden of the Can Lang Ting Pavilion, as well. See the double arcade connecting the interior and exterior sides. Travel to China now!