Are you planning a trip to China? As a citizen of Pakistan, you need to carry a China Paper Visa with you to enter the country. At iVisa.com, we will help you get the China Visa Application Form needed to get the travel document. Also, we offer a preparation guide, so you have everything you need before your appointment.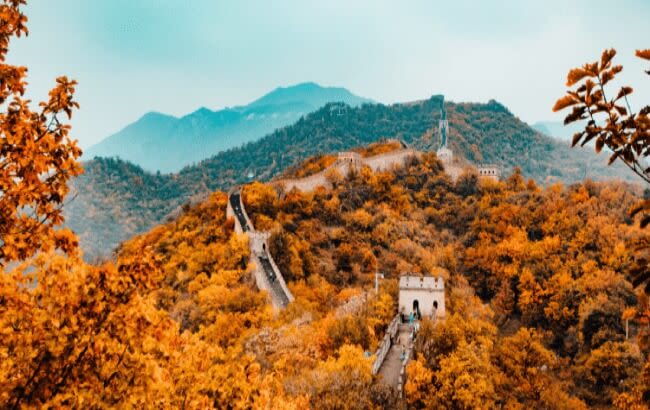 China Visa for Citizens of Pakistan - Interested in applying? Continue reading all about it on our FAQs below.
Frequently Asked Questions
What are the COVID restrictions to enter China?
All unvaccinated or vaccinated travelers must present at the airport counter and the immigration border a negative PCR and IgM antibody negative test result taken 48 hours before departure.
In addition, once they arrive in the country, all travelers must quarantine for 14 days at any government facility or hotel. China Visa for Citizens of Pakistan - Due to the COVID-19 evolution, this information may change. Therefore, we recommend you to check our FAQ section constantly to stay updated.
What is the China Paper Visa, and how can I apply for it?
The China Paper Visa is a visa authorization document that allows free entry for citizens of Pakistan for any tourism purpose. You can apply for a single or multiple-entry type of visa; both only will enable you to stay in the country for a maximum of 60 days per entry.
China Visa for Citizens of Pakistan - To get the China Paper Visa you need to follow these 3 steps:
Step 1: Complete the iVisa.com form and pay the application service for the China Visa Application Form to be delivered.
Step 2: Once your China Visa Application Form arrives, you can contact our experts, and they will gladly help you complete the form. This will avoid any problems at the Application Center.
Step 3: Lastly, you should take the Application Form printed and the required documents to the Application Center. They will instruct you on the rest of the steps to get your travel document.
China Visa for Citizens of Pakistan - iVisa.com will help you at every step of the process.
What documents do I need to apply for my China Paper Visa?
There is a list of documents you need to gather to apply for the China Paper Visa; they are the following:
The application form with a recently taken color passport photo.
Your passport with at least 1 year of validity and 2 blank pages for the visa.
Your flight itinerary and the hotel reservation information.
Proof of legal residence. China Visa for Citizens of Pakistan - All these documents must be printed and in perfect condition.
What is the cost to obtain the China Paper Visa?
There are 3 alternatives you can choose from. At the moment, there are no exact prices; however, we can explain each of the alternatives:
Standard Processing: This alternative is the most affordable, but you will need to wait for the longest.
Rush Processing: With this alternative, faster than the Standard alternative, but with a higher price.
Super Rush Processing: This alternative is perfect if you need your documents as soon as possible and are willing to pay the highest rate.
China Visa for Citizens of Pakistan - You will need to pay a government fee at the Application Center.
Can iVisa.com be reliable?
Of course! We have a data processing system that allows us to maintain all our clients' information confidentiality. It is because of this security that hundreds of clients trust our services daily.
China Visa for Citizens of Pakistan - Read all our feedback on the review section.
I have some questions about iVisa.com. Who can I talk to?
For any concerns, you can always connect with our customer service team. They are available 24/7 to support you.
iVisa.com Recommends
Already know which places in China you want to visit? Then, we recommend you add the city of Ningbo to your plans. This fantastic destination has incredible attractions to discover.
Ningbo, known as Little Shanghai, is located in the northeast of Zhejiang province, just 25 kilometers from the East China Sea, and has been considered one of the most important ports in the country since the 7th century. Countless navigable canals can be seen from the city, allowing trade since the 7th century.
Among the best-known attractions is the impressive Tianyi Ge Library. Built by Fan Qing between 1561 and 1566 to store his collection of private books, it is one of the oldest tourist libraries in China. Although what started as a private collection today consists of approximately 80,000 volumes and rare Chinese manuscripts, it includes many stone inscriptions dating back to the 14th century.
If you are already in the city, you will also like to visit the 7-story, 55-meter high Tianfeng Ta Pagoda, an impressive structure built in 695 A.D. Ningbo is also a popular seaside destination for visiting the beautiful white sandy beaches.