Travelers from Singapore must confirm the travel documents they need before traveling to Singapore. The Chinese government requests a China Visa for most nationalities, including Singapore. Luckily, iVisa.com is here to help you with this matter. Our team can help you with the first part, including an application form and a preparation guide for the following steps.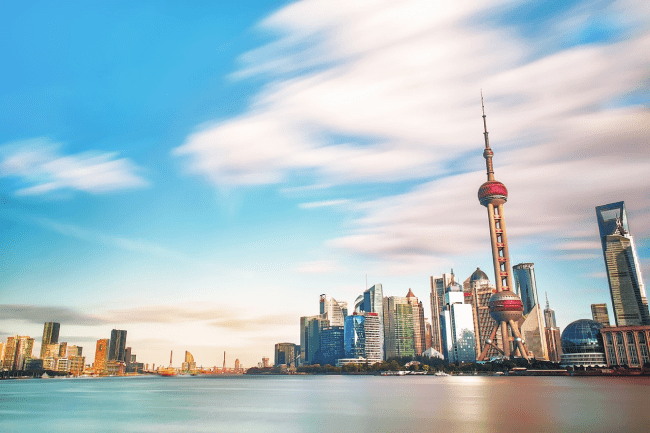 We have all the tools to help you with the China Visa for Citizens of Singapore. We have also explained some details about the COVID rules in China. Make sure to comply with the health protocols at all times.
Frequently Asked Questions
What are the COVID guidelines in China?
First, it isn't necessary to have a COVID vaccine to enter China. You must take a PCR test before your trip and show the negative results. Health authorities will request another COVID test when you arrive. Also, you must follow quarantine upon arrival. The period will depend on the country you come from and its risk level.
Before your trip, check our FAQ section for the latest information about traveling to China during COVID.
We can tell you all about the China Visa for Citizens of Singapore.
What is the China Visa, and how can I apply?
The China Visa is a paper visa that allows your entry to China. In addition, you can apply for tourism and have a multiple-entry option. Also, the travel document allows a maximum stay of 60 days per entry.
The application process has three steps:
First: Complete the application form with your details and choose a processing time.
Second: Correct any mistakes you could find and choose a payment method between a debit or credit card.
Third: Attach the necessary documentation and apply.
Expect an email from us with all the documents you need for your appointment with the China Visa Application Center and a preparation guide to be aware of the next steps.
Learn more about the China Visa for Citizens of Singapore with us.
What are the costs and processing times?
Standard Processing Time: Wait a regular time for your travel document.
Rush Processing Time: We will provide your documentation in less time.
Super Rush Processing Time: Receive the travel document sooner.
We can help you with the China Visa for Citizens of Singapore. Trust us.
What documents do I need to start?
Make sure to have:
Valid passport: Your passport should have a minimum validity of 6 months and have 2 blank pages.
Hotel reservation.
Email address: Expect your documentation digitally.
Payment method: Pay for the professional service with a credit or debit card.
We have all the details about the China Visa for Citizens of Singapore.
Can I trust iVisa.com?
Positively! We work with the highest security standards. As a result, we can assure you your details are safe within our systems.
Explore our customer reviews for more information about our successful results. Our experts can support you with the China Visa for Citizens of Singapore.
Where can I find more information?
Connect with our customer support team that is available 24/7. We have all the answers to your inquiries about the China Visa for Citizens of Singapore.
iVisa.com Recommends
Explore the magnificent Potala Palace in Lhasa, Tibet. It was a center of political and religious power. It was built as a residence for the Dalai Lama. Visit the Red Palace, built in the 17th century, which showcases several shrines in the Enthronement Hall. The walls display scenes from the Tibetan kings and the Dalai Lama. Also, you can find elaborate tombs of previous Dalai Lamas. Next, continue to the White Palace, a gorgeous building completed in 1648. Check the reception rooms, study places, and much more. Most of the site has been untouched since the Dalai Lama left in 1959. Finally, don't miss the Jewel Gardens, a massive garden with palaces, pavilions, and lakes. Visit Zhongshan Lu, a splendid promenade in Shanghai and locally known as the Bund. Stroll around the pedestrian zone that faces Huangpu Jiang River. It has a European style due to the 52 preserved English and French buildings. Nowadays, you can find restaurants, cafés, and art galleries that have taken over these gorgeous places. The architecture shows Gothic, Renaissance, and Art Deco styles. Visit China soon!