If you want to travel to China, as a citizen of South Korea, you need to carry a China Paper Visa to enter the country. At iVisa.com, we don't offer the service of applying online for this document, but we will help you get the Application Form needed to apply for it. Also, we will guide you on how to complete this form and give you the best instruction.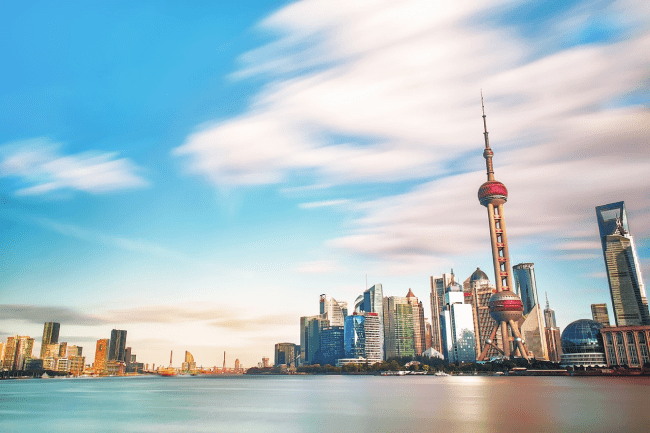 China Visa for Citizens of South Korea - Read more about the China Paper Visa on our FAQs.
Frequently Asked Questions
What are the COVID restrictions to enter China?
All unvaccinated and vaccinated travelers must have a negative PCR and IgM antibody test result taken 48 hours before departing the country of origin and present it at the airport counter and the border.
In addition, all visitors must isolate themselves for 14 days at any of the government-approved facilities or hotels.
China Visa for Citizens of South Korea - This information will change with time. That is why we suggest checking our FAQ section constantly.
What is the China Paper Visa, and how can I apply for it?
The China Paper Visa is a visa document that allows all travelers from South Korea to enter the country freely. This single or multiple-entry type of visa allows you to stay in the country for a maximum of 60 days.
China Visa for Citizens of South Korea - To apply for the China Paper Visa you must follow 3 simple steps:
Step 1: Fill out the iVisa.com form with your personal information, and then pay for the processing time.
Step 2: After receiving the Application Form, you must contact one person of our group of experts to get the guidance you need to complete the form.
Step 3: When finished, take the Application Form with all the documents required to the Application Center.
China Visa for Citizens of South Korea - This is the best way to get the China Paper Visa approval.
What documents do I need to apply for my China Paper Visa?
You need to present these documents at the Application Center:
Printed completed application form with a recent passport photo attached.
Passport with at least 1 year of validity and 2 blank pages for the China Paper Visa.
Flight and hotel information.
Any proof of legal residence can be ID, driver's license, or utility bills. China Visa for Citizens of South Korea - This information is printed in the iVisa.com instructions.
What is the cost to obtain the China Paper Visa?
iVisa.com offers 3 processing alternatives:
Standard Processing: This is for travelers that can wait for their travel document and don't want to spend much.
Rush Processing: This alternative is for those who don't want to wait and are willing to pay more than the Standard option.
Super Rush Processing: This alternative is for the travelers that need the documents as soon as possible and will pay any price.
China Visa for Citizens of South Korea - The Chinese government charges an extra fee that you will need to pay at the Application Center.
Can iVisa.com be reliable?
Of course! We are a company dedicated to the processing of travel documents. We have processed thousands of documents, never letting any of our clients down.
China Visa for Citizens of South Korea - You will find all the former customers' feedback on our review section.
I have some questions about iVisa.com. Who can I talk to?
If you have any concerns about iVisa.com, you can contact our customer service team. They will be available 24/7.
iVisa.com Recommends
A recommended destination to visit during your visit to China is the incredible city of Suzhou, known by the Chinese proverb "In heaven is paradise and on earth is Suzhou." This city is one of the most beautiful in the whole country and is located in the province of Jiangsu.
In 2014, this city won the Lee Kuan Urbanism Award, which already shows the architectural level it possesses. As the award mentions, this city has traditional Chinese architecture with every step you take. It could be said that walking through the streets of Suzhou is like taking a trip to the past.
There are many attractions, from the Silk Museum, located on Renmin Street, to the Humble Administrator's Garden, located on 170 Northwest Street. Everything you visit in the city is impressive, full of historical and aesthetic value.
One of the best places to stay in the city is the Pace Hotel, located on Qinyuang Fang Street. From this hotel, you will be able to visit beautiful places in the area on foot, without considering that you will be in a building full of history and culture.