The process of getting the right documents for Dutch citizens who plan to visit China is now fast and easy and iVisa can help you with the entire process, all you need is a few minutes of your time. iVisa offers you an easy and fast way to apply online. Here you will find the answers to the frequently asked questions about the China eVisa process.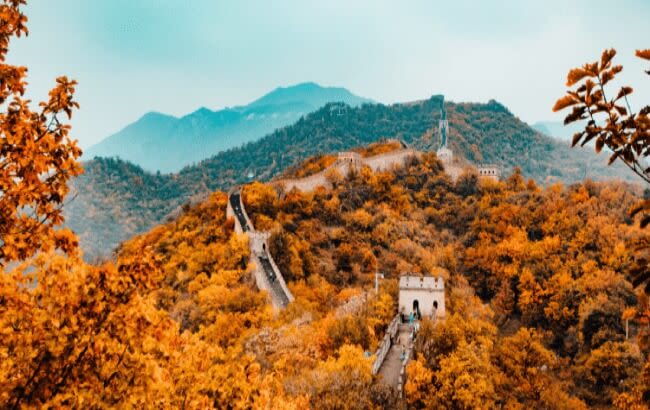 Frequently Asked Questions (FAQs)
Dutch citizens need a visa to visit China?
Yes, they require a visa to join China. Fortunately, they can apply for a Group eVisa online.
What is a Group eVisa?
The China Group eVisa is a tourist visa that is issued for tourist groups comprised of 2 members or more who travel together to China. This document is issued as a stand-alone paper and not as a sticker on a passport-like other types of tourist visa.
How long can Dutch citizens can remain in China with the Group eVisa?
They can join China for 30 days in Total.
What are the documents required to apply?
In order to apply online with us, you must gather all these documents and information that is important for this type of eVisa:
Passport Personal Details Scan

Applicant Photo

Airline Confirmation

Proof of Accommodation

Last Page of Passport (if applicable)
Is the China Group eVisa has an expiration time?
Yes, it has. If you hold a Group eVisa, then you will be only allowed to use it for 30 days after arrival. These days will start running from the moment you arrive in China.
DO NOT FORGET:It is mandatory that the entry to China is within 15 days from the issue date of the visa or it will expire automatically.
How much money does the Group eVisa cost?
One of the common concerns about electronic visas is the cost. Nonetheless, with iVisa, applicants have three available options for the processing with different pricing. These are your options:
Standard (6 days) - USD $198.49.

Rush (4 days) - USD $239.49.

Super rush (2 days) - USD $287.49.
Click here and obtain your China Group eVisa now!
How does the Group eVisa function?
This official document called China Group eVisa is obtained electronically thanks to the Ministry of Foreign Affairs of the Chinese Government, who decided to introduced it to the list of visas for China, a couple of years ago.
A lot of travel agencies like us around the world can be able to use the China Group eVisa system to process an eVisa online. The process to obtain this document starts sending the application of the traveler to the Government of China, along with the required documents, and after submitting the application, the Government will let us know the approval of the application.
Does it take a long time to send my application form?
You only need to invest 10 minutes of your time to complete your application form.
How can I submit my application for the China Group eVisa?
The form that we have created for you has just three parts to complete online:
First, fill in the general information of you and your partner. There you must also need to select the processing time from the options mentioned above.

Second,double-check the first part of the form and proceed with the payment.

Third, answer the questionnaire and upload the required documents.
Click here and submit your application now. For extra help, you can contact our support service 24/7.
What would happen once I submit my application?
We will send you the Group eVisa by email message. After that, you must download it and print a copy of it. Once you arrive in the airport of China, you will need to show the physic copy of your eVisa to one of the Immigration Officers.
Do I have a limit of times to enter China?
Dutch citizens can enter to China with this eVisa for Single Entry.
Minors do also need a visa to enter China?
Yes, everyone who wish to travel to China requires a visa, including minors.
Is it possible to apply for my relatives?
Of course, it is. Just make sure to have all the required documents (listed above). After that, you need to complete the online application form introducing their data.
If you want to apply for more people, you can click on 'Add new applicant' in the same application form and complete the information required.
If I'm just transiting through China, do I need a visa?
It's all going to depend on what your plans are when you get to the airport in China. If you stay within the transit area, you don't need a visa. But, if you plan to leave the airport during your wait for the next flight, you will require a visa.
How can I know if my Group eVisa is approved?
The Government of China will send us a response to the application online. After receiving their message, we will upload the Group eVisa and send it to you by email.
What would happen if I make a mistake in my online application?
In case you made a mistake while filling the form, you can contact us as soon as you can so we can help you to solve this issue.
IMPORTANT: The information of the applicant is linked to the passport number we insert on the Government page, so remember that if you made a mistake in the spelling of your details, you won't be able to change the information and you must re-apply again. We won't charge a fee if you re-apply for the Group eVisa again.
Is iVisa a safe website to apply online?
We certainly are. In iVisa, we are known for providing quality and guaranteed service. In addition to focusing on our clients' needs for their next international trips, we make sure that all the information they provide us is secure in our special internal data. That way, no private data is exposed on the Internet networks. If you want to see the proves of our services, you can read some of our customer's testimonials here.
How can I get in touch with iVisa?
Click here and get a personalized conversation with one of our customer service agents that are available 24/7. You can also read more FAQs here.