Italians who want to go to China can now easily obtain their eVisa and are no longer required to physically go to the Chinese embassy. With iVisa, you can apply online from the comfort of your house or wherever you want! You just need a device with an internet connection and a few minutes of your time. In this blog, you will know more about the China eVisa.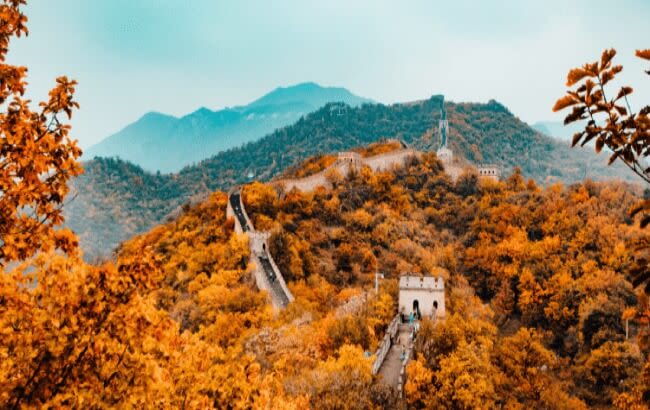 Frequently Asked Questions (FAQs)
I have an Italian passport, do I need a visa to visit China?
Tourists with an Italian passport are required to apply for a Group eVisa. Read the prerequisites on this page.
What is a Group eVisa?
The China Group eVisa is a tourist visa that is issued to tourist groups composed of at least 2 members traveling together both into and out of China. The China Group eVisa is issued as a stand-alone document, not as a sticker on a passport-like the Chinese Tourist Visa.
How long can Italians be in the Chinese territory with a Group eVisa?
Visitors can stay in China for a maximum of 30 days in Total. It is important to know that this visa can only be used for tourism and business.
What are the documents required to apply?
In order to apply online, you need to gather a few documents that you probably already have:
Passport Personal Details Scan

Applicant Photo

Airline Confirmation

Proof of Accommodation

Last Page of Passport (if applicable)
How long is the China Group eVisa valid?
It will have a validation for 30 days after arrival and starts from your arrival date in the nation of China. Nonetheless, it is necessary that you enter the country within 15 days from the issue date of this visa or it will expire automatically.
What are the processing times and prices?
When it comes to processing time, iVisa has 3 alternatives.The price will depend on the choice you make. The alternatives are:
Standard processing – your visa application is processed within 6 days, and the price is USD 192.49 (service fees included).

Rush processing – you will receive your visa in 4 days, and the total price of it is USD 227.49 (service fees included).

Super rush processing – this is the fastest option. You'll obtain your China eVisa in only 2 days, and you will be charged USD 266.49 (service fees included).
Click here to start your application.
How does the China Group eVisa work?
This type of eVisa is granted virtually by the Chinese Government.
We are authorized to process an eVisa using this system. We put the data of the applicants into the Chinese eVisa platform and after they revise it, we are notified about the result of the China eVisa.
How long does it take to apply for a China Group eVisa?
It will take you less than 10 minutes. All you need to do is fill in the application form and we will take care of the rest. Shortly after you will be informed about the status of the application by email.
How can I make my application for a China Group eVisa?
iVisa has made the simplest application form that consists of three steps:
Insert your information and select the delivery time.

Review your form and make the corresponding payment.

Answer the personal questions and attach your documents**. Depending on the circumstances, you'll need to upload extra requirements.
Click here to start. After you are done, just submit your application and wait for your eVisa to arrive in the timeframe you choose. In case you need assistance to fill your application, iVisa has a fantastic support service that you can call 24/7.
What happens after I have applied?
When we have finished your application, you'll get the Group eVisa via email. Then, you need to print your Group eVisa, and once you're ready to travel to China, present it together with your passport.
How many entries do I have with a China Group eVisa?
This visa provides you a Single Entry.
If I want to travel with my kids do I need to get a China Group eVisa for them?
For sure. All applicants that want to visit China must apply for a visa.
How can I apply for my relatives or buddies?
You can easily apply for them if you collect all the requirements (the ones listed above). Just apply here and complete his or her information. In case you need to apply for more applicants, click on 'Add new applicant' in the formulary and keep completing the data.
Do I have to obtain a Group eVisa if I am in transit through China?
In case you do NOT plan to leave the transit lounge at the airport while in China, so you will not need a Group eVisa, but if you wish to leave the airport, you HAVE TO apply for a China Group eVisa.
How do I know if my visa is approved?
Once the Chinese government issues your visa, you will immediately receive an email from us.
What can I do if I make a mistake in my application?
If this happens, then please contact immediately one of our customer service representatives to assist you.
Your eVisa is linked to your passport number, this means that if we already submitted your application, you won't be able to modify anything, so you will have to apply again. We will NOT charge you another service fee if this happens.
Is it safe to use iVisa to get my Group eVisa?
Many people think that online information can leak and personal info is at risk of getting into the wrong hands. That is not the case with our services since we provide maximum safety for your personal data, confidentiality, and we invest a lot in the security of our database. You can check what hundreds of satisfied customers say about us here.
I have more questions, where can I find more info?
For fast answers, you can click here to start chatting with one of our customer service representatives. Alternatively, you will find more information and answers here.