Traveling to China is simple once you decide iVisa.com will be with you along the way. During the application process for your China Visa, you must detail your accommodation details. In case you're staying with friends and relatives, you must have an invitation letter. It must have specific information about your host in China.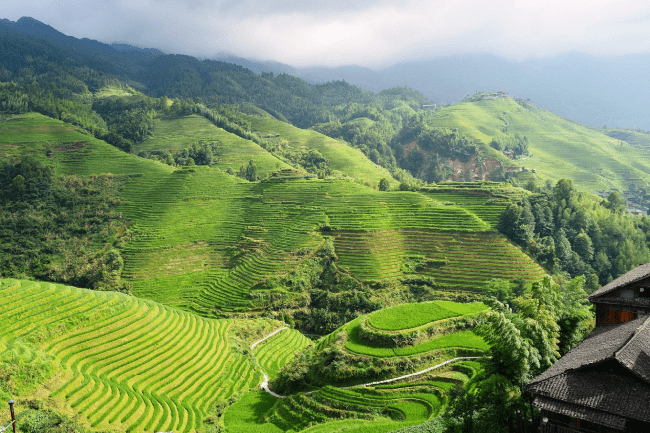 Luckily, you have iVisa.com on your side with the necessary details for your next trip to China. Explore all you need to know about the China Visa letter of invitation below.
Frequently Asked Questions
What are the COVID measures in China?
First of all, you must take a PCR test before the trip and show the negative results to health authorities in China. Then, upon arrival, you must take another test to confirm you don't have the virus. After that, all travelers must quarantine, and the period will depend on the country they come from.
Explore our FAQ section for the latest information about COVID in China. Remember that health protocols change quickly.
Continue exploring more about the China Visa letter of invitation.
What is the China Visa, and what are the steps to apply?
The China Visa is an official document that permits your entry to China for tourism. This visa allows multiple entries and a maximum stay of 2 months per entry.
iVisa.com can help you with the online form and provide a preparation guide for the final steps of the process.
Check the digital process:
First: Complete the application form with personal details and pick a processing time.
Second: Review your application and make a payment with a debit or credit card.
Third: Upload the required documentation and apply.
Expect an electronic communication from us with the necessary documentation for your visit to the China Visa Application Center. Remember to follow the instructions in our preparation guide, including the details about the China Visa letter of invitation.
What are the costs and processing times?
Standard Processing Time: The process will take a regular time.
Rush Processing Time: Our team will work quicker on your travel requirement.
Super Rush Processing Time: Expect your documentation as soon as possible.
Explore more about the China Visa letter of invitation with us.
What do I need to apply?
Collect these items:
Valid passport: Your passport should have a minimum validity of 6 months and 2 blank pages.
Hotel booking.
Email address: We will communicate electronically.
Payment method: Choose between a credit or debit card.
Remember that you need the China Visa letter of invitation if you don't have a hotel reservation.
Is iVisa.com trustworthy?
Absolutely! We have been helping travelers for years. We know all about the China Visa letter of invitation. Trust us.
Explore our customer reviews for more information about our services.
Travel to China with our help.
Where can I find more details?
Get in touch with our customer support team available every day. We can answer your questions about the China Visa letter of invitation.
iVisa.com has all the tools to help you with your trip to China.
iVisa.com Recommends
Head to the Grand Canal on the southern side of China. This remarkable engineering masterpiece extends 1,776 kilometers along the way. The canal connects Hangzhou with Beijing, and it's over a century old. Also, it overlooks West Lake alongside shrines, temples, bridges, and pagodas. The town is known as Silk City due to the several silk mills and markets. Hangzhou has attracted artists from all over the world for its beautiful scenery. Also, famous travelers like Marco Polo have stated that this city is one of the most beautiful in the world.
The small town of Qufu is another site you can't miss. Its connection with Confucious, China's most famous philosopher, has made it a relevant spot in any traveler's journey. Confucious was born here in 551 BC and buried in 479 BC. All over the city, you can find temples and shrines dedicated to his life and knowledge. Explore the Cemetery of Confucius, a burial ground with his tombs, family members, and followers. The inscription on his grave can read "Grave of the Sacred King of Culture, who achieved Absolute Perfection." Also, check the Temple of Confucius and the Kong Family Mansion.