The China Visa process with iVisa.com is simple. First, complete an online form according to our instructions and send it our way. After that, expect an email with the required documentation and a preparation guide. Finally, we will detail what to do during your visit to the China Visa Application Center. The China Visa will be yours soon.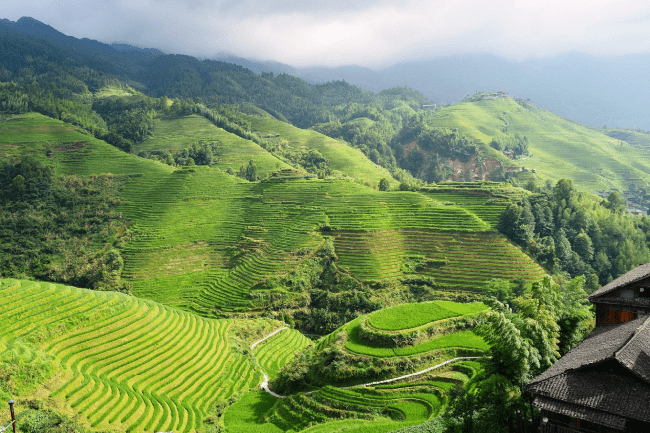 iVisa.com has all the details about the China Visa process. Check every step and all the requirements below. We have also explained some health protocols put in place due to COVID.
Frequently Asked Questions
What are the COVID measures in China?
The Chinese government isn't requesting a COVID vaccine for incoming visitors. Still, they must have negative results from a PCR test taken before the trip. Upon arrival, passengers will go through another COVID test. Also, they need to self-quarantine. The period will depend on the country they came from.
Remember to review our FAQ section for details about traveling during COVID to China. We keep it updated.
We can tell you all about the China Visa process.
What is the China Visa, and what are the steps to apply?
The China Visa is a paper visa that permits your entry to China for tourism. This visa allows multiple entries and a maximum stay of 2 months per entry. As mentioned, iVisa.com can help you with the first step, an online application form. After that, we will send you a preparation guide for the following steps.
The application process has three steps:
First: Answer the questions on the application form with personal details and choose a processing time.
Second: Confirm all your details are correct and make a payment with a debit or credit card.
Third: Attach the required documentation and apply.
Check your email inbox for an email from us with all the necessary documentation. Also, we will include the preparation guide with specific instructions about your appointment at the China Visa Application Center.
Continue checking more about the China Visa process.
What are the costs and processing times?
Standard Processing Time: Expect your documentation at a regular time.
Rush Processing Time: We will work faster on your travel requirements.
Super Rush Processing Time: Receive your travel document as soon as possible.
We can discuss the China Visa process with you.
What do I need to apply?
Make sure to have the following:
Valid passport: Your passport must be valid for at least 6 months and have 2 blank pages.
Hotel booking.
Email address: We will communicate through email.
Payment method: Select between a credit or debit card.
We can tell you more about the China Visa process.
Is iVisa.com trustworthy?
Of course! We have implemented the highest security standards for all our procedures. We know all about the China Visa process.
Explore our customer reviews and confirm the success of our processes.
Where can I find more details?
Reach out to our customer support team, available 24 hours a day.
Travel to China now!
iVisa.com Recommends
Head to Chengdu for the panda experience. If you want to see these adorable animals in the wild, take a day trip to Wolong Nature Reserve. The park preserves pandas and other relevant species of China. Chengdu city also offers views of old pagodas, bridges, alleys, and religious sites, such as the Monastery of Precious Light and Chengdu Huangcheng Mosque, a sacred Muslim site.
Explore Ningbo in the province of Zhejiang, a relevant port in China since the 7th century. The city is known as Little Shanghai due to its busy canals. Some old buildings are over 2,300 years old when the Qin Dynasty ruled these lands. Make your way to the magnificent Tianyi Ge Library built between 1561 and 1566 by Dan Qing. The library holds 80,000 rare Chinese books, manuscripts, and stone inscriptions from the 14th century. Check the artificial pond located outside the building. Nearby you can find the 55-meter-tall Tianfeng Ta Pagoda. It dates back to AD 695, and it provides the best views of the city. Finally, Ningbo also offers a few beaches, and it has some popular shopping and dining spots. China is waiting for you.