If you want to visit China soon, confirm whether your nationality needs a visa or not. The China Visa is a paper visa. However, the first few steps are online, which means iVisa.com can help you with the process. We have all the tools to complete the online form, and we will also provide a preparation guide for the final steps.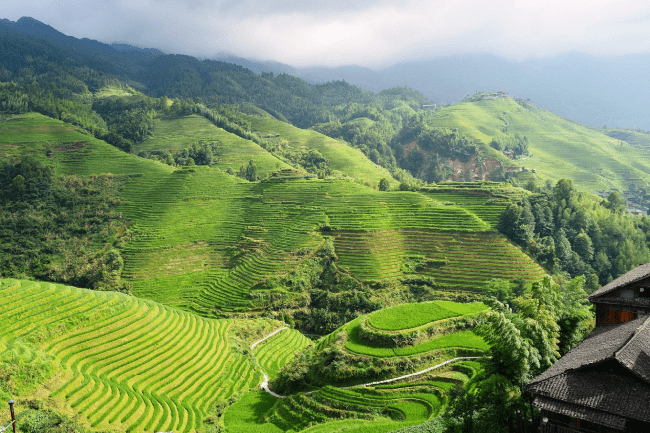 We offer a simple process, and all you need is an internet connection to start. Don't worry about anything! iVisa.com is the best resource for any travel requirement. Check all about the China Visa processing time below.
Frequently Asked Questions
What are the COVID measures in China?
You don't need a COVID vaccine to enter China. Still, it can help you if you get the virus. Remember to take a PCR test before your trip and bring negative results. There will be another COVID test upon arrival. Additionally, you will comply with an isolation period. The timing will depend on the country you come from.
Check our FAQ section for all the information about COVID in China. We keep it updated.
Learn more about the China Visa processing time with us.
What is the China Visa, and what are the steps to apply?
The China Visa is a paper visa that allows your entry to China. It's a multiple-entry visa, and you can stay up to 60 days in China per entry with this travel document. iVisa.com is ready to help you with the first steps available online. After that, we will help you with a preparation guide.
The application process has three steps:
First: Fill out the application form with personal information and pick a processing time.
Second: Review your information and pay with a debit or credit card.
Third: Include the required documentation and apply.
We will send all the documents you need to your email inbox. In addition, expect a preparation guide with specific instructions about visiting the China Visa Application Center.
We can tell you more about the China Visa processing time.
What are the costs and processing times?
Standard Processing Time: The most common service with an average waiting period.
Rush Processing Time: If you're in a hurry, we can work quicker.
Super Rush Processing Time: Expect your travel documents right away.
Keep learning about the China Visa processing time.
What are the requirements?
Gather these requirements:
Valid passport: Your passport should have a minimum validity of 6 months and 2 blank pages.
Hotel booking.
Email address: We will communicate electronically.
Payment method: Choose between a credit or debit card.
Explore more about the China Visa processing time with our team.
Is iVisa.com trustworthy?
Yes! Numerous travelers have trusted our services for years. Therefore, we can help you with the China Visa processing time.
Read our customer reviews and see how successful we have been with our previous customers.
Where can I find more details?
Get in touch with our customer support team available 24/7. We have all the answers for the China Visa processing time.
Travel to China with iVisa.com.
iVisa.com Recommends
Visit Shanghai, the largest city in China. This modern metropolis gathers more than 24 million citizens. Explore the Shanghai Museum and the China Art Museum, where you can find pieces to understand Chinese art. Also, you can see tons of green spaces, old pagodas, temples, and shopping malls. Next, make your way to the Bund, a broad promenade with a pedestrian walkway along the Huangpujiang River. European architecture is beautiful. Don't miss the Yu Garden or Garden of Happiness, surrounded by ancient constructions. Some modern attractions you can see in Shanghai include the Oriental Pearl Radio and TV Tower, which offers views over the river. In addition, you should check the Shanghai Science and Technology Museum and Shanghai Disney. Chengdu is another city you must visit. Check the Chengdu Research Base of Giant Panda Breeding, an incredible facility that protects 80 pandas. Take a tour of the site and see these cute animals up close. You can even feed them. Also, explore the museum exhibits to learn more about the challenges of preserving this species.