The Chinese government is making a huge effort to reopen the Chinese border and allow the entry of tourists. For this reason, the China paper visa will be available again very soon. However, it is required to receive valid entry into the country. Therefore, knowing the China visa requirements is important to avoid several problems.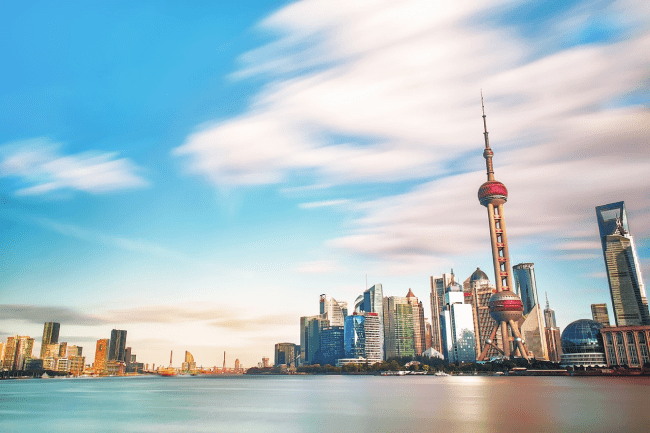 At iVisa.com, we will soon launch an online service that will allow you to speed up the China paper visa application process. But, for now, we leave you this guide so that you know everything about this document and the China visa requirements.
Frequently Asked Questions
What are the current Covid-19 restrictions to visit China?
As the Covid-19 restrictions frequently change depending on your nationality, we recommend you to visit our China visa page so that you can get the most up-to-date information about this topic.
To learn more about the China visa requirements, please read below.
What is a China paper visa, and how do I apply for it?
The China paper visa is an entry document that allows you to travel to China for business or tourism purposes. It asks you to visit the nearest Chinese embassy. Still, luckily for you, we can help you with an online process that speeds up the visa application.
With our service, you only have to follow these steps:
Step 1: Complete the online request form and select a processing time.
Step 2: Review the information, pay the fees and attach the corresponding items to the form.
Step 3: Submit the form and then wait for the approval letter delivered by email. After that, you'll be ready to schedule a visa appointment at your local Chinese embassy.
Do not forget to take the approval letter with you during the interview to get the actual visa.
See other info about the China visa requirements below.
What are the China visa requirements?
China is not allowing foreign tourists yet. However, travelers will be permitted to enter the country soon by applying for a China paper visa. To apply for this visa, travelers will have to meet the China visa requirements, and these usually are:
A valid passport with a scanned copy of the information page.
A 2x2 professional passport photograph.
An Invitation letter.
An airline confirmation (plane tickets).
Valid proof of accommodation.
A valid debit or credit card.
Cost/processing times?
In addition to the China visa requirements, another thing to keep in mind is the price. This price varies depending on the processing time you choose. We offer three options, which are:
Standard Processing Time: If you prefer an affordable price and standard processing.
Rush Processing Time: If you prefer faster processing despite the price.
Super Rush Processing Time: If you prefer having the fastest processing.
Is it safe to use iVisa.com?
Yes, it is! Use our online platform to enjoy a reliable service and an amazing work team. Remember to check our comments section if you have doubts about what we offer.
Where can I read more about the China visa requirements?
To learn other information about the China visa requirements, please go to our website or simply talk to our agents by chatting online. They'll be ready to help you at all times!
iVisa.com Recommends
After so many decades of economic growth, China has lost none of its uniqueness and fascination. Better yet, the contrast between China's antique customs and the new ultra-modern land has only increased the enchantment with a culture that dates back several millennia.
Chinese culture is so unique that the Chinese themselves often celebrate it. You can see that with the preservation of such important sites like the Forbidden City and the Summer Palace in Beijing, both recall the days of China's emperors. But, that's not all. You can also appreciate an important part of this country in the famous Great Wall, with its 6,700 kilometers from the Yellow Sea to Central Asia. Not to mention that China is home to numerous shrines that exude the spirit of antique Eastern religions.
Besides, China is an enormous country. It is indeed one of the largest countries in the world. Thanks to that, it is a perfect tourist destination that offers limitless opportunities to enjoy traveling. Here, you can relax at Hangzhou's Historic West Lake or stay fascinated with the Hong Kong Skyline. The options are countless!