The Beijing 2022 Olympic and Paralympic Winter Games is getting closer every day, which is why many people are excited and ready to visit the capital city of China. Nevertheless, it's important to mention that all foreign citizens wishing to enter Beijing or any other territory within China must apply for the China eVisa before the departure date. The good news is that you can get this electronic document by using an effortless application form on iVisa.com.
You must get the China eVisa with enough anticipation to enjoy the Beijing 2022 Olympic and Paralympic Winter Games. You only have to complete 2 steps to get this document. The first one is to complete the application form at iVisa.com, and the second one is to visit the consulate with the printed document to complete the interview. Once you finish these steps, you receive your authorized eVisa safely.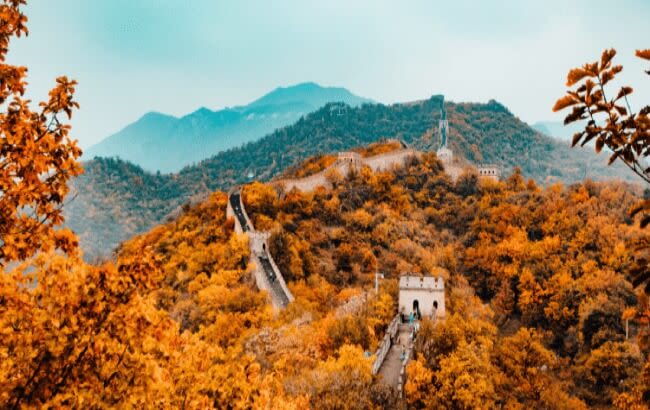 Using iVisa.com is convenient if you want to receive a valid document as fast as possible.
Notice that it'll be mandatory to have the China eVisa on hand to attend the Beijing 2022 Olympic and Paralympic Winter Games. The eVisa will be requested upon arrival, and after that, you won't have to show it again.
For more information about this eVisa and other travel documents to enter China, keep reading below.
Frequently Asked Questions
What is the China eVisa and why do I have to apply for it?
Many countries must apply for a China eVisa before entering this territory as it's the required and mandatory documentation. This electronic authorization is delivered through the Chinese embassy or consulate, but not without completing an online application form first.
The application form is actually the easiest part of the process. You can complete it by using iVisa.com. Keep in mind that with this service you can save a lot of time, which can be necessary to plan other things for your upcoming trip.
You cannot enjoy the Beijing 2022 Olympic and Paralympic Winter Games without having the eVisa first. Just remember that by having this eVisa, you won't need to apply for another Chinese document, at least while you stay there for tourism purposes.
Will I need the China eVisa to enjoy the Beijing 2022 Olympic and Paralympic Winter Games?
Yes, it's obligatory for you to apply for the China eVisa to attend the Beijing 2022 Olympic and Paralympic Winter Games.
How long will I be able to stay in China with the Chinese eVisa?
The number of days varies for each traveler, but the average is 30 days in Total. Remember to apply for your China eVisa at iVisa.com.
How many types of Chinese eVisas are there?
You can find more than one type of Chinese eVisa at iVisa.com. These types are:
What requirements do I need to apply for a China eVisa?
Before getting your China eVisa on iVisa.com, you must find the following documents first. These documents are necessary to process your eVisa successfully:
You have to provide a valid hotel reservation (if necessary).
Your current and valid passport (it should have at least 6 months of validity).
A valid credit/debit card or PayPal account for all the payments required.
A valid email address where you'll receive the confirmation document.
If you want to check all of the documents required to apply for each of the Chinese eVisas, enter iVisa.com.
What are the prices and processing times for the China eVisa?
The prices you have to pay for your China eVisa might vary depending on the type of eVisa you need, as well as the nationality and even the processing time you select on iVisa.com. To give you an idea, read the following processing options with the average prices for the China Paper Visa:
Standard Procedure Option: This is the usual option for travelers because it's the least expensive. It offers you the confirmation email in

4 days

by paying

USD 27.49

.
Rush Procedure Option: This option is more expensive because it costs

USD 89.99

, but it'll process your document in only

2 days

.
Super Rush Procedure Option: This option allows you to obtain the confirmation email in

6 hours

if you pay

USD 131.99

.
The 3 previous options are always the same for iVisa.com, but the prices can change as we only gave you the average for the China eVisa. Also, these prices include the Government's fee, but if you apply for a China eVisa, remember that you'll have to pay for the Government fee at the Chinese consulate.
How can I apply for the China eVisa?
You can easily receive your China eVisa by using iVisa.com. To do that, you have to complete the following 3-step process before going to the interview at the consulate. The steps for the application process are:
First, complete the online application form carefully and select your favorite processing time.
Second, make sure that your information is correct before paying for the service using your debit/credit card or your Paypal account.
Lastly, upload the documents required if necessary and click the 'submit' button to finish.
Once you're ready with this process, it's time for you to relax and wait for your confirmation email. As soon as you receive the confirmation email, attend your interview, and wait for the actual visa.
Is it safe to use iVisa.com's service?
Many people around the world use iVisa.com to process travel documents, which is why we can guarantee that our system is totally safe. We have strong software that won't put any information in danger. That's why we've received more than 20,000 reviews with positive comments about our service. Apply for your eVisa on iVisa.com to enjoy the Beijing 2022 Olympic and Paralympic Winter Games.
Where can I find more information about this document?
To learn more about the Beijing 2022 Olympic and Paralympic Winter Games we invite you to enter iVisa.com at any time so you can find other info and articles that could be useful. However, if you have doubts or questions while applying for any travel document, reach out to iVisa.com's customer service, our agents are always ready to assist you.