The Coronavirus has made travel a bit harder than usual but as countries gain an understanding of the virus in September this year, China's Ministry of Foreign Affairs and National Immigration Administration issued an announcement of a rule change that allows foreign nationals holding valid Chinese residence permits for work, personal matters, and family reunification to enter China without applying for new visas. The new rule took effect on September 28, 2020 and as travel is becoming more available a lot of us are left wondering is the China travel ban still in effect?
Most foreigners holding Chinese visas or residence permits have been prevented from entering China due to the COVID-19 pandemic, according to a previous announcement issued in March (2020). They could only apply for a new visa to enter on the basis of special reasons, such as necessary economic, trade, scientific, and technological activities or emergency humanitarian needs.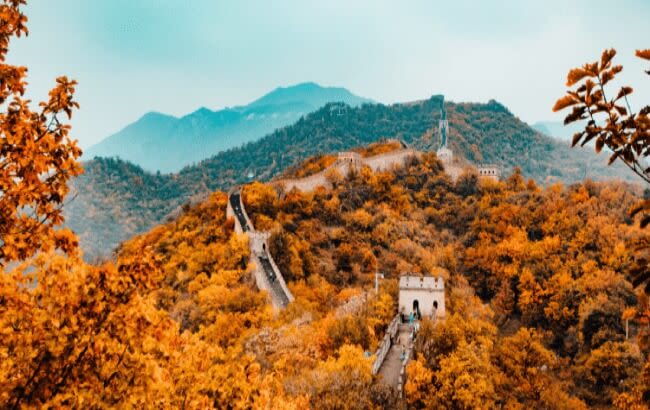 The new announcement lifts the travel ban for foreigners holding one of the three specified categories of residence permits. There are a total of five categories of residence permits: work, study, journalist, family reunification, and personal matters. Visitors seeking to stay for less than 180 days do not need a permit and may also not be eligible to apply for one. A permit holder may reenter within the period of stay granted by the permit. A residence permit for work may grant a stay of 90 days to five years, while other types of residence permits may grant a stay of 180 days to five years.
The announcement also stresses that foreigners entering China must strictly abide by the country's epidemic prevention and control measures. Previously, in July 2020, Chinese authorities ordered both foreigners and returning Chinese citizens to present negative COVID-19 test results before boarding flights to China, and the required tests must be conducted within five days of entrance at facilities designated or recognized by Chinese embassies in host countries. Since September 15, 2020, passengers flying from the United States have been required to present negative test results conducted within three days of entry.
Is the China travel ban still in effect? Yes, but you can enter with restrictions. Read on to learn more and visit iVisa.com for more as well.
Frequently Asked Questions
Why do I need the PCR test and where do I get it?
To ensure the health and safety of international travel and to reduce the risk of cross-border spread of the epidemic, passengers who are to fly to China are required to take PCR tests for COVID-19 before boarding.
As you know, China has been one of the nations that have suffered the most from COVID-19. For this reason, its Government has officially implemented the Health Declaration to take care of the health of its citizens and tourists.
This document is available through an online form that you can easily get on the iVisa.com website. The Health Declaration works as an essential item that verifies that you'll follow all the legal requirements needed to avoid COVID-19.
Keep an eye out for updates regarding questions such as is the china travel ban still in effect?
Do I need to take a PCR COVID-19 Test before traveling to China?
COVID test prior to arrival: Two PCR tests taken 48 hours before you travel, at least one of the tests must be taken within 24 hours of departure.
COVID after the arrival: Test on arrival, during, and after quarantine is required for all travelers.
Is there a quarantine requirement on arrival to China?
COVID quarantine requirements: 7-day quarantine at a government-selected facility or hotel.
What do I need to apply?
The process is exceptionally simple so there is not much that you need to have prepared before you apply. The items are as follows:
You need a valid copy of your passport.
Your valid email address.
The last thing you need is a valid payment option. You can use your Paypal account or a debit/credit card.
How much will this cost me and can I get it fast?
There's a small fee to pay when using all of iVisa.com's services. You will find us to be honest and affordable even as the prices vary according to your needs. In other words, the faster you need your document, the more you have to pay- but never too much!
We can't provide you the exact amount yet, but we can still give you at least basic information about the processing alternatives:
Standard Procedure Time: This is the least expensive price but it has the longest waiting time.
Rush Procedure Time: This option is faster than the previous one, so it is also a little bit more expensive.
Super Procedure Time: Your waiting time will be even less than before, but that's why this option is the most expensive of the three.
Is the application with iVisa.com complicated?
The online process offered by iVisa.com is quick and easy. It also is a user- friendly system to avoid wasting time and experiencing trouble. The steps are as follows:
Fill in the initial form and select the processing time of your preference
Verify that your information is fine and pay for iVisa.com's service.
Upload the documents and click on the "submit" button.
Will my information be protected if I apply with iVisa.com?
Yes, your information is always protected with iVisa.com. We have very high standards of technology and take the protection of your information seriously. Feel safe when researching if the china travel ban is still in effect or completing any iVisa.com online form.
Where can I learn more?
You can learn more through our website iVisa.com simply start at our home page and take a look around. Are there more questions that you need answered like is the china travel ban still in effect? Reach out to our customer service to receive personal attention.
It's time for you to apply for your Health Declaration and it is possible with iVisa.com. We make it easy for you!
It's time for you to have your peace of mind and plan with joy your next journey to China! apply for your Health Declaration today!