You're probably wondering what is the available information related to the Beijing Bid for the 2022 Winter Olympics, which is why we want to tell you that your searching is over. By reading the article below, you'll be able to learn all of the most important details about this event, including what documents you need to enter China safely.
The first thing you should know before planning your trip to Beijing and enjoying the 2022 Winter Olympics is that most of the foreign travelers around the globe must apply for the China eVisa prior to their departure. This document is mandatory to visit China and all of its important cities, including Beijing.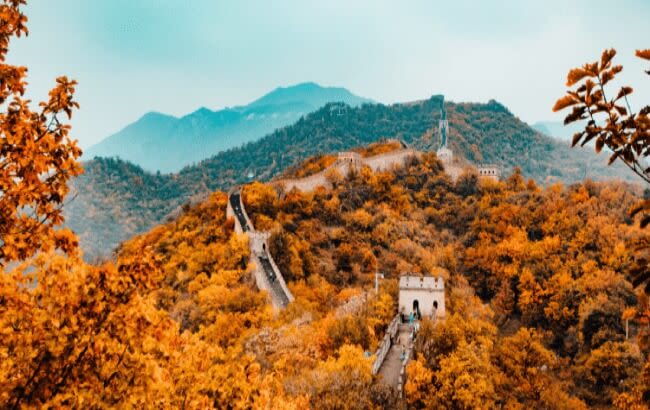 By applying for the China eVisa, you're one step closer to getting your Paper Visa and entering China without any issues. Nevertheless, don't forget that some countries don't require this document because they're under the Chinese visa-free policy. To check if your country needs the eVisa or not, simply use iVisa.com and pick your nationality from the drag-down menu. This way, you'll be able to verify the information in a few seconds.
We also want to remind you that it's not difficult to apply for the Chinese eVisa on iVisa.com. All you need is an electronic device with a WiFi connection and that's it! Keep reading below to learn more about it.
Frequently Asked Questions
What is a China eVisa?
Before traveling to China to enjoy the Beijing Olympics 2022, you probably have to apply for the China eVisa because this document is mandatory to get authorized entry. The Chinese eVisa is an electronic pre-travel requirement that allows you to enter China, but to obtain it, you must complete an effortless online application form first. After that, you'll be able to attend a personal interview at the nearest Chinese embassy or consulate.
Keep in mind that at iVisa.com we work on the tedious part of the visa process, so you have to worry only about the interview. You should also consider that 99% of our clients have received valid approval to get the China eVisa after they completed our effortless application form.
Many foreign travelers must apply for this document to visit China, even during famous events like the Beijing 2022 Winter Olympics.
How many types of Chinese eVisas are available on iVisa.com?
By using iVisa.com, you'll be able to choose one of the following Chinese eVisas. You can choose any of them depending on your needs:
How can I check if I'm eligible for this document?
You can verify this information by entering iVisa.com. Once you're there, simply choose your country of origin from the drag-down menu and leave 'China' as your destination so you can get the information in a few seconds. This way, you'll check if you're eligible for the Chinese eVisa or not.
What documents do I need to apply online with iVisa.com?
The best advantage of the China eVisa is that it allows you to speed up part of the process by completing an application form. This application form is available on iVisa.com, and it only asks you the following to finish it successfully:
A Hotel Reservation (if necessary).
Your valid passport. It should have at least a 6-months validity.
Your current credit/debit card or PayPal to proceed with the payment.
A valid email address because you'll get the confirmation receipt via email inbox.
There might be other documents required depending on the type of eVisa you choose, so don't forget to enter iVisa.com to check the rest.
What are the processing times and prices?
Another thing that you should know about the China eVisa is the price. The total price might vary depending on the type of eVisa you choose, as well as the processing time you select on iVisa.com and even your nationality. However, you can have a general idea about this process with the following information about iVisa.com's processing times (these prices are the ones used for the China Paper Visa).
Standard Processing Time: This option processes your document in

4 days

if you pay

USD $50.99

.
Rush Processing Time: This processing time costs

USD $88.99

and it allows you to get your confirmation receipt in

2 days

.
Super Rush Processing Time: You'll have to pay

USD $130.99

, but you'll only have to wait

6 hours

for your interview.
These prices include the Government's fee, but take into account that the Government fee must be paid at the nearest Chinese consulate.
How can I apply for the China eVisa?
You can obtain your China eVisa quite fast by using iVisa.com and completing the following steps:
First, fill in the online form with your basic details like passport ID and complete name. After that, you can choose the procedure time you prefer.
Second, check that all the information you offered is correct before paying for your eVisa using your debit/credit card or Paypal.
Lastly, remember to attach the documents to the form before sending it when clicking on 'submit'.
Once you're ready with that, you'll obtain your confirmation receipt via email inbox. You'll have to print it and show it to the official authorities at the consulate on the day of the interview.
Is it safe to use iVisa.com to get my Chinese eVisa?
You can feel totally safe when using iVisa.com because we work as an authorized third-party company with a high-quality system that won't endanger any information you give through the application form.
Apply for your China eVisa whenever you feel ready so you can enjoy the Beijing Bid for the 2022 Winter Olympics.
Where can I find more information about this document?
If you want to learn more about the Beijing Bid for the 2022 Winter Olympics, check iVisa.com because this website has more FAQs related to this event. You can also reach out to our super agents if you have doubts related to the application process or any other travel requirement you need.