If you want to participate in the Beijing Olympics 2022 Events, then remember to verify all of the documentation required to enter Beijing as this is the capital city of China. As a foreign citizen, you'll probably need to apply for the China eVisa before your departure because that's the mandatory authorization to enter China. We recommend you to read all of the available information related to this document before planning your trip to the Beijing Olympics 2022.
Many travelers must apply for a China eVisa prior to their departure because this document allows them to freely enter almost any part of China as tourists. However, you could also be one of the lucky citizens that don't need this document because a few countries are under the visa-free policy of China. That information is available on iVisa.com.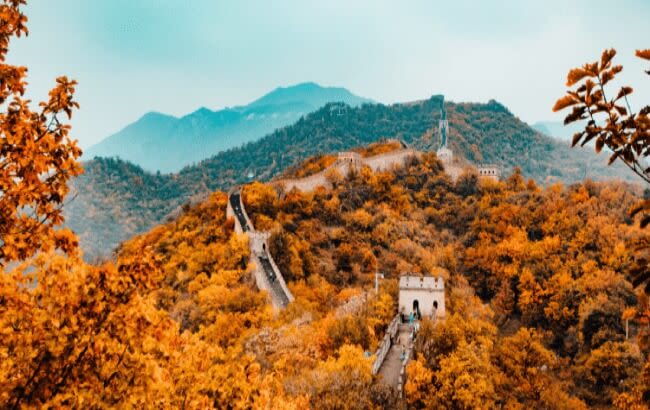 But, if you do need the eVisa, don't worry. You can easily apply for it by using iVisa.com because this company has a smooth application process that will be useful to simplify the visa process. By completing this first part of the process, you'll be able to visit the consulate for the final interview in just a few days.
However, remember that this is just part of the important information related to the Beijing Olympics 2022 Events. We suggest reading all of the information in the article below so you can be ready to visit China during the 2022 Winter Olympics.
Frequently Asked Questions
Where will the Olympics 2022 Events happen?
The first thing you should know about the Winter Olympics in 2022 is that they'll happen in Beijing. Most of them will be celebrated in the National Stadium.
That's why you'll need the China eVisa to enjoy these events, as this is the obligatory document to enter Beijing, the capital city of China.
What is a China eVisa?
The second thing you should know about China and the famous Beijing Olympics 2022 is that the China eVisa will be necessary to enter this country. This is an electronic requirement that allows you to visit China by filling in an effortless online application form and also a personal interview at the nearest embassy.
We remind you that at iVisa.com we work on the tedious part of the process, being that the time-consuming contact with the government. On your side, you'll just need to complete the interview, but the rest is part of our job. Keep in mind that 99% of our clients have been approved to get the China eVisa once they completed our application process.
This pre-travel document is obligatory for most foreign travelers wishing to visit China, even during special events like the Beijing 2022 Winter Olympics.
Will I need to show the China eVisa in all of the Beijing 2022 Winter Olympics Events?
No, the China eVisa will be necessary only upon arrival. After that, you won't have to show it again.
How many types of Chinese eVisas are there?
You can choose one of the following Chinese eVisas before planning your trip to Beijing:
How do I know if I can apply for this document?
We invite you to use iVisa.com to verify if you need an eVisa to enter China or not. This is quite simple to use as you only have to give your country of origin and leave 'China' as your desired country to visit. After that, you'll be able to know which documents are necessary to visit china depending on your nationality.
What documents do I need to apply online?
Contrary to other visa processes, the China eVisa is quite easy to obtain by using iVisa.com. You'll only need the following list of requirements to apply online for it. Just remember that you'll probably need another few things once you apply so you can receive the eVisa quickly, but that information will be more detailed once you enter iVisa.com. As for the application form, you need:
Your hotel reservation.
A valid passport with 6-months validity.
A valid credit/debit card or PayPal account so you can pay for the service.
A valid email address where you'll be able to receive the confirmation receipt.
Don't forget to enter iVisa.com to verify other documents required, as you could need the Printed application form, a Flight itinerary, and a Proof of legal residence depending on the type of eVisa.
What are the processing times and prices?
This is the second topic that can vary depending on the type of eVisa and your nationality. Keep in mind that you won't pay for the China eVisa the same as the Group eVisa. Therefore, we suggest visiting iVisa.com first to check which option you'll need.
The only thing that doesn't vary on iVisa.com is the processing times because this company only has three. These processing times are the following (the prices are based on the average for the China Paper Visa).
Standard Processing Time: Which is a great option to process your document in 6 days by paying only USD 186.00.
Rush Processing Time: This processing time costs more, USD 221.50 this time, but the interview will be ready in 4 days.
Super Rush Processing Time: By paying USD 251.50 for this option you'll just wait 2 days for your interview.
Don't forget that in the case of the Paper Visa, the Government fee must be paid at the embassy or consulate.
How can I apply for the China eVisa?
You can get your China eVisa fast and easy by following the steps below on iVisa.com:
First, complete the online application form with your general specifications like passport ID and full name. Then, choose the procedure time you prefer.
Second, verify that the information you previously gave is correct before paying for your document with your debit/credit card or Paypal.
Lastly, don't forget to attach the documents required to the form before sending it.
You'll get the confirmation receipt via email inbox before the interview. Once you receive it, print it, and take it with you so you can give it to the authorities at the Chinese consulate.
Is it safe to use iVisa.com to get my China eVisa?
Don't worry about your safety with iVisa.com because we have a modern and high-quality system that won't put any detail you offer in danger. Feel free of applying for your document at iVisa.com whenever you feel ready so you can prepare for the rest of your trip to enjoy the Beijing Olympics 2022 Events.
Where can I find more information about this document?
You can learn more about the Beijing Olympics 2022 Events by entering iVisa.com at any time because we have more info about them. Don't forget to reach out to our super agents if you have questions or doubts while filling in your online application form.