If you are wondering what you need to travel to China, you've come to the right place. It's not a secret to anyone that COVID-19 has been a delicate matter and it has generated doubts about visiting countries, especially in the case of China. Therefore, you need to know all the details about obtaining the China 14 day quarantine requirement or Health Declaration, which you can obtain on this website by following the steps you will read below.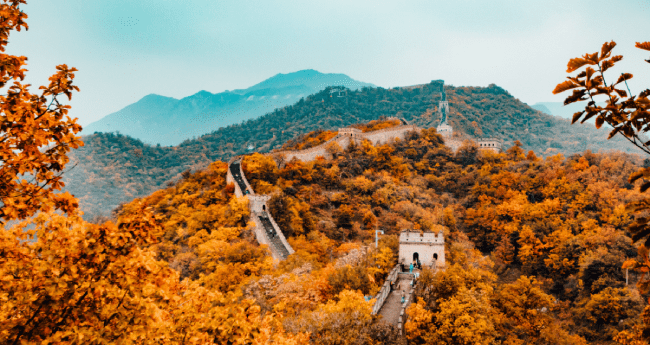 If you want to obtain this document, you have to follow an online process that iVisa.com has designed with a modern and secure system. This way, you'll avoid taking risks with your information and you'll also save a lot of time to continue planning the rest of your trip without haste.
In the following FAQ section, you'll know all the steps to follow to apply online, as well as the price and the amount of time you need to get this document.
Frequently Asked Questions (FAQs)
Why do I need the China 14 day quarantine requirement and where do I get it?
As you know, China has been one of the nations that have suffered the most from COVID-19. For this reason, its Government has officially implemented the Health Declaration to take care of the health of its citizens and tourists.
You should have this document before entering the country, otherwise, you could receive a warning or you could even get a denied entry.
This document is available through an online form that you can easily get on iVisa.com's website. The Health Declaration works as an essential item that verifies that you'll follow all the legal requirements needed to avoid the COVID-19.
How can I get this document?
The Chinese government hasn't launched an official website to get the China 14 day quarantine requirement, but the good thing is that iVisa.com created a modern system to help you with this topic. You can get this document by following a few steps through the online application form and nothing else.
With that, your only worry should be the expiration date of your passport and other documents if required, such as eVisas or Travel Authorizations.
What documents do I need to apply?
There are a few items you need to get before applying online, but these aren't hard to collect:
You need a valid copy of your passport.
You also need a valid email address.
The last thing you should have is a valid payment option. You can use Paypal or a debit/credit card.
What are the prices and processing times?
There's a small fee to pay when using iVisa.com's service, but it's affordable and it varies according to your needs. In other words, the faster you need your document, the more you have to pay.
We can't provide you the exact amount yet, but we can still give you at least basic information about the processing alternatives:
Standard Procedure Time: This is the least expensive price but it has the longest waiting time.
Rush Procedure Time: This option is faster than the previous one, so it is also a little bit more expensive.
Super Procedure Time: Your waiting time will be even less than before, but that's why this option is the most expensive of the three.
How is the online application with iVisa.com?
The online process offered by iVisa.com is simple, and it also has a fairly user-friendly system to avoid difficulties. Still, if you have questions, you can contact iVisa.coms' customer service at any time. These are the steps to follow:
Fill in the initial form and select the processing time of your preference
Verify that your information is fine and pay for iVisa.com's service.
Upload the documents and click on the "submit" button.
After you finish this 3-step method, you'll be able to receive your document via email among a QR code that you'll have to download before traveling.
How much time do I need to apply with iVisa.com?
As you can see, it's quite easy to finish iVisa.com's application form, so you'll only need at least 15 minutes to apply online. You can apply while taking a coffee break or even on the way to your job.
How will I get the China Health Declaration?
You'll get a QR Code via email among the Health Declaration. Once you have it, download it and take it with you before arriving at the airport. After you land on China, follow the instructions of the Immigration officer and show your QR code so it can be verified in the system. The final step after that is to simply follow the 14-day quarantine.
Do Children need a Health Declaration as well?
You should know that every traveler, including kids, must apply for a Health Declaration to enter China. The China 14 day quarantine requirement is a statement created to protect not only Chinese citizens, but also tourists, including you. That's why anyone, including kids, need the Health Statement.
Is it secure to apply with iVisa.com?
You can feel relieved with iVisa.com's online form. iVisa.com is a third-party company that's been authorized to offer the Health Declaration with modern software, so once you get it, you receive a legal document to enter this country.
Where can I get more information?
Are there more questions that you need to solve? Don't bother about it, we're ready to help you! You can contact our customer service to get personal attention. You can also get other details on iVisa.com's website. You can even take a look at this page to verify if you need other documents like eVisas.
It's time for you to have your peace of mind and plan with joy your next journey to China! apply for your Health Declaration today!