If you want to visit China soon, you should confirm what travel documents you need before your trip. You will likely need a China Visa. This paper visa is available within the China Visa Application Center. However, you can start the process with an online application provided by iVisa.com.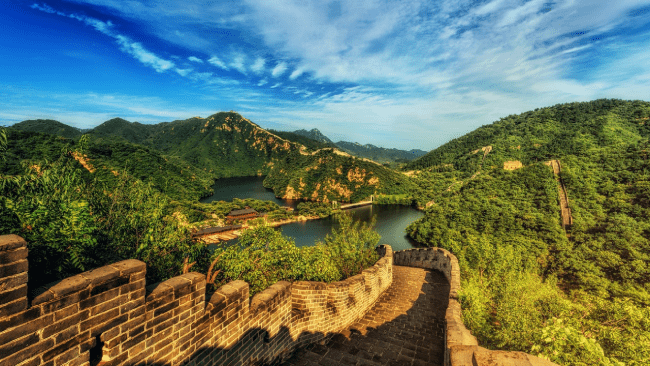 Our simple process is all you need for your next trip to China. We have also explained some details about traveling during COVID. So continue learning where to get China Visa with us.
Frequently Asked Questions
What are the travel restrictions in China due to COVID?
Vaccinated and unvaccinated travelers can enter China. Also, all incoming visitors must take a PCR test before the trip. In addition, they will go through another COVID test upon arrival. The quarantine requirement will depend on the country the traveler is from.
We recommend checking the FAQ section for the most updated information about COVID in China.
Trust us and learn where to get China Visa.
What is the China Visa, and how can I apply?
The China Visa is an official document available for tourism. The paper visa provides multiple entries to the country and allows a maximum stay of 60 days per entry. Although it's a paper visa, you can do the first steps online with iVisa.com.
Comply with these three steps:
First: Fill out the application form with your information and pick a processing time of your preference.
Second: Review your application and confirm it's 100% accurate. Pay with a debit or credit card.
Third: Include the necessary documentation and apply.
Our team will email you all the required documentation and a preparation guide. Follow our instructions and visit a China Visa Application Center with these documents. The China Visa will be yours soon.
We can advise about where to get China Visa.
What are the costs and processing times?
Standard Processing Time: We will process your documentation at a regular pace.
Rush Processing Time: Receive your travel document in less time.
Super Rush Processing Time: Expect the required documentation sooner.
We can tell you where to get China Visa.
What are the requirements?
Collect these items:
Valid passport: Your passport must be valid for at least 6 months and have 2 blank pages.
Hotel reservation.
Email address: We will communicate electronically.
Payment method: Pay with a credit or debit card.
Our experts can explain where to get China Visa.
Can I trust iVisa.com?
Of course! We have helped numerous travelers with all sorts of travel requirements. We can help you with all your travel needs before your China trip. Learn where to get China Visa with us.
Read our customer reviews and confirm we have the best alternative in the market. Travel to China now with our help.
Where can I find more information?
Communicate with our customer support team available 24 hours a day. We can discuss where to get China Visa.
iVisa.com has all the tools to help you with your next trip to China.
iVisa.com Recommends
Visit the historic sites and ancient temples of Hangzhou, the capital of the Zhejiang province. Explore the five sections dating back to the 11th century. We recommend taking the pathways to see all the clusters of ancient buildings. During the spring, you can enjoy the peach trees blossoming. Walk around the old bridges, such as the Broken Bridge that links Baidi Causeway and the shore. There are plenty of boat tours around the lake, and you can also enjoy a musical fountain every evening.
Head to the old city of Shenyang, where you can find the famous Mausoleum of Light or the Northern Imperial Tomb. The tomb has a unique architectural style that combines a traditional Chinese burial with influences from the early Qing period. The man buried here is Emperor Huang Taiji, who ruled these lands from 1626 to 1635. Next, explore the Path of Souls, a trail with sculptures with the emperor's favorite horses. Nearby, you can find the Imperial Palace, the second-largest palace complex in China. The first Qing Emperors lived here. The site included courtyards and the gorgeous Hall of Exalted Government.