The COVID-19 Pandemic has dramatically changed the future of travel. Domestic and international tourism has dropped, which has greatly impacted many businesses in the travel industry. In addition, many countries are implementing new restrictions and travel bans to help control the spread of the virus.
These new measurements will affect incoming visitors and travelers. For example, some countries suggest or require that you self-isolate for two weeks once you arrive. Other countries require you to submit a health declaration or health certificate to enter.
While these new restrictions will inevitably shape the way we continue to travel, they're crucial in mitigating the spread of COVID-19. By confirming your health when entering a new country, you can do your part to protect millions of people worldwide.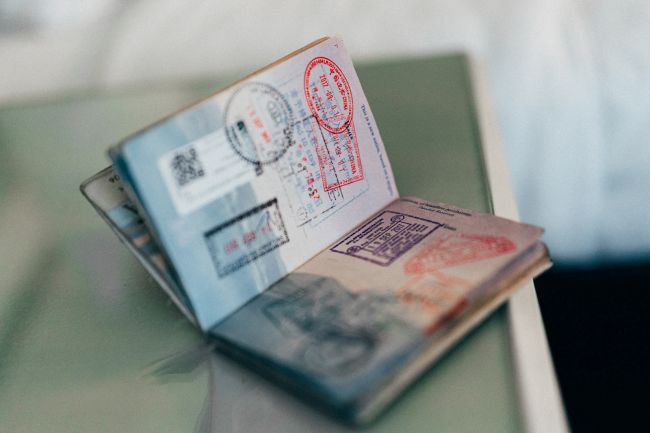 Health Declaration Forms
Before you travel to a new country, it's essential to check and see if that country requires you to fill out a Health Declaration Form. These forms state that you are free from respiratory diseases and that you are fit to travel. If you become infected during your travels, the information you submitted in your Health Declaration Form will help health officials control the spread of the virus. The data also allows them to contact relevant organizations and communicate with anyone that could have been exposed.
If you want to get your health certificate instantly (while avoiding long lines at the airport), it's recommended to fill out the Health Declaration Form before entering the country. You can download many of these Health Declaration Forms directly from the iVisa.com website. They streamline the process and make it easy for travelers to fill in the specific information required by the country.
Hong Kong
Currently, non-Hong Kong citizens are not allowed in the country unless they're traveling from China, Macao, or Taiwan and have not been overseas in the last 14 days. If you are eligible to enter Hong Kong, you will need to present a Health Declaration upon arrival. This applies to all nationalities, including Hong Kong citizens returning from abroad.
The easiest option is to fill out a Health Declaration Form with iVisa.com before departing for Hong Kong. They streamline the process by allowing you to submit all information online. Once they receive your application, you'll be sent a QR to present to the customs and immigration officers when you arrive in Hong Kong. If you are unable to submit your form beforehand, you can fill out your information using the forms distributed onboard by the airlines instead.
Even if you're asymptomatic, you will need to be tested for COVID-19 in addition to the health, immigration, and quarantine clearance requirements.
Singapore
If you're traveling to Singapore, you will need to submit a Singapore Health Declaration form. You will need to present this form even if you're Singaporean citizen, employee, or student. It's also important to note that all travelers (including citizens, residents, long-term pass holders, and short-term pass holders) are required to self-quarantine.
iVisa.com makes it easy for travelers to submit their arrival card and health declaration electronically. All you have to do is fill out your information online, and you'll be sent your arrival card immediately via email. Although you can fill out these forms once you arrive in Singapore, completing them beforehand with iVisa.com will save time and allow you to avoid the long lines in customs and immigration.
Vietnam
Eligible travelers visiting Vietnam and citizens returning home are required to fill out and submit the Vietnam Medical Declaration. This form can be downloaded from the Vietnamese Government's Website. All travelers are subject to a 14-day quarantine.
If you're having trouble filling out the health form on your own, you can use iVisa.com's simplified service instead. This process takes a few minutes and allows you to submit your health information with just a few clicks. Once you enter your information, you'll receive a QR code that can be shown to the immigration officers when you arrive.
Thailand
To stop the spread of COVID-19, the Government of Thailand has instructed that all travelers must submit a Thailand Health Declaration, otherwise known as the T.8 Form. This can be filled out through the Airports of Thailand (AOT) application or directly on the paper form itself.
Alternatively, you can use iVisa.com's online service to get your completed T.8 Form ahead of time. After iVisa.com processes your application, you'll receive a QR that you can show when entering the country. Keep in mind that you can only apply for the T.8 form up to 72 hours in advance of your trip to Thailand.
Italy
Italy has also implemented specific measures for incoming travelers. If you are entering from a country in the EU, Schengen, or approved list of countries, you will need to provide a Self-Declaration Form that includes your basic information and travel history. Travelers arriving from Belgium, France, Netherlands, Czechia, Spain, the UK and Northern Ireland must present a negative molecular or antigenic test result.
If you're traveling from a country outside the EU Schengen Area or approved country list, you can only enter Italy if you have work or urgent health reasons. You will also need to fill out your information and justify your reason for travel in the Self-Declaration Form.
It can be tricky to make sure you provide all the required information on the Self-Declaration form. However, iVisa.com's streamlined and straightforward online application takes the pain out of the process. Simply fill out all your information on their website, and your completed form will be sent directly to your email.
Spain
Spain has opened its borders to most of the EU member states and a handful of other participating countries. While you're able to travel freely, you will need to undergo a series of health checks when you arrive in the country. Travelers arriving from risk countries must present a medical certificate with a negative COVID-19 test.
In addition to a temperature check, you're also required to fill out a Public Health Form. This form can be completed online or through iVisa.com's online service. Once you submit your information, you'll receive a QR code to present to immigration officials when you land in Spain.
Indonesia
Indonesia borders remain closed to tourists. All travelers need advance arrival permission and must complete and submit their own Indonesia Electronic Health Alert Card.
You can get your Indonesia Electronic Health Alert Card through iVisa.com. You will be requested to fill out a health form indicating your personal information, some other information about your trip to Indonesia and to answer some questions about your health. After a short period of time, you will be given a QR code which you will need to show to the authorities upon arrival.
Ivory Coast
Air travel to Ivory Coast has resumed in a limited capacity and authorities have designed a new Travel Declaration Form that must be presented upon arrival by all travellers with no exception.
iVisa.com offers a pack: eVisa + Travel Declaration Form, so you do not need to be worried about anything anymore, because iVisa.com will take care of the whole process!
Belgium
All non-essential travel to Belgium is temporarily prohibited. All travellers who intend to enter in Belgium must fill out the Passenger Locator Form before arrival. This form also has to be completed by all visitors returning to Belgium and who are staying at least 48 hours in the country.
iVisa.com has created a simple and easy form to acquire your Belgium Passenger Locator Form. The only thing you need to do in order to get one, is fill out your application form. Once you do this, iVisa.com team will take care of processing your request.
Pakistan
In order to ensure safety of passengers and to minimize risks associated with COVID-19, the Government of Pakistan has implemented several measures. One of them is the Pakistan Health Declaration. All travelers must fill this Health form declaring their health condition and travel history.
iVisa.com designed a simpler and easier version for you to fill so you can travel safely. You just need to complete the online form, iVisa.com will process it and send it to you by email, so you can print, sign, and deliver it to the corresponding authorities at arrival.
Croatia
Currently, Croatia does not require any COVID-19 test or quarantine if you are a citizen or resident of an EU/EEA country. All other countries nationals are allowed to enter Croatia for tourism (with a paid reservation) or for business, but subject to negative PCR test or self-isolation.
All travelers who intend to enter Croatia must present the Croatia Travel Announcement Form at the port of entry. This document will be only issued for travelers who intend to enter Croatia by land.
iVisa.com can help you to obtain the Croatia Travel Announcement Form in the easiest and fastest way possible. Once it's issued, iVisa.com will send it to your email address. You will have to print it and take it with you, alongside with your valid passport and your accommodation details
India
From August 8th, Indian authorities are requesting a Self-Declaration Form. This is an important requirement to enter India and it's mandatory for all international passengers. You must start your application at least 72 hours before the travel date and by completing the form you are accepting all the new health regulations during your stay.
At arrival, you will go through a thermal screening and you should provide the Self-Declaration Form for the final entry validation. After this, you must do a 14-day quarantine which compromises 7 days at an institution paid by the visitor and the next 7 days at home. If you want to request a 14-day quarantine at home, then you need to provide a COVID-19 negative test.
Australia COVID-19 Travel Request
In light of COVID-19, Australia has closed its borders to foreign countries. At the moment, only Australian citizens, permanent residents, immediate family members, some New Zealand nationals, and nationals of other Oceania countries who are transiting through to their home countries are allowed to travel to Australia.
However, you can submit a request form to the Department of Home Affairs of Australia if you have an exceptional circumstance or compelling reason to travel to Australia. Getting your travel approved is entirely at the discretion of the immigration officer, so it's in your best interest to submit as many details and pieces of evidence with your application as possible.
If your application is accepted, you must quarantine for 14-days at a designated facility or accommodation in the city where you arrive. That means you cannot travel home or quarantine with family or friends that live in the area. It's important to note that these quarantine measures also apply to Australian citizens or residents returning from a trip abroad.
Other Country Requirements
Cambodia
Compared to other countries, Cambodia's approach to handling overseas travelers is a little different. All international visitors will need to leave a USD 3,000 deposit to cover any potential COVID-19 related incidents. From that deposit, $165 will go towards a mandatory COVID-19 test, as well as food and accommodation for the night while you wait for the results.
The money also covers the 14-day quarantine costs in case someone on your flight tests positive. If you and everyone on your flight test negative, you will be reimbursed for the remainder of the deposit. When you arrive at the airport, you can pay the deposit using cash or credit card.
In addition to the deposit, you will need to show proof of health insurance with a minimum value of USD 50,000. You're also required to show a medical certificate issued within the last 72-hours that shows you have not tested positive for COVID-19.