All of us are experiencing hard times due to the coronavirus crisis. The uncertainty we are bearing also increases our concerns day by day. Catching the virus, getting sick and infecting loved ones are among the main concerns for many. In addition, problems that may occur at work, loss of income, quarantine, and social distancing further increase our anxiety level.
iVisa.com Staying Home Kit offers fun "quarantine survival" activities and interesting ideas to make the days we spend at home easier and a little more bearable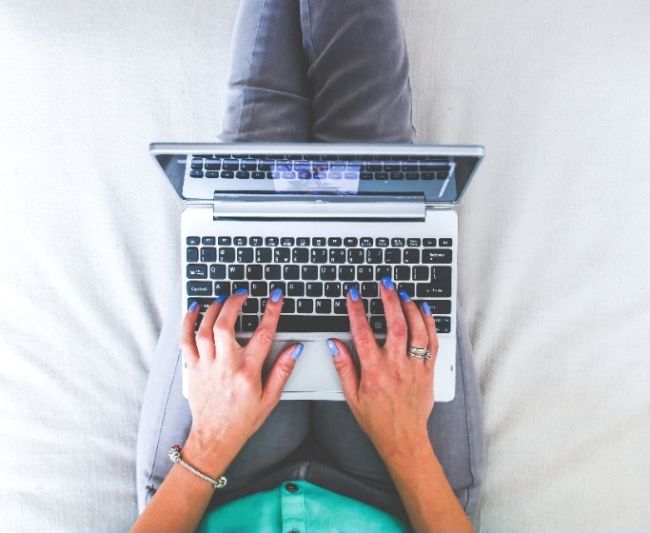 It is now difficult to find a person who would not be somehow affected by the influence of this virus. The daily routine has changed a lot for many people and it may feel difficult to keep occupied and fill our days if we are spending a lot more time at home than we used to. So, what can we do?
iVisa.com cares about the integrity of all the members of its team, adopting and encouraging practices to improve their well-being. Exploring ways to ease these worries and step back from the pressures of daily life, has implemented different strategies on how to get through this challenging period.
For this reason, iVisa.com's Human Talent team has created a great "Staying Home Kit", designed to help survive quarantine and make these difficult days less tense and more active.
iVisa.com Staying Home Kit offers fun quarantine survival activities, like reading material, cooking ideas, exercise sessions, movies and series lists, craft projects, and online art and culture options. A lot of interesting ideas to make the days we spend at home a little more bearable and filled with inspiration. Not only will they help keep us upbeat and engaged until life gets back to normal again, but they are also a great way to help ourselves thrive in difficult times.
Movies and Series
To help make our social distancing as entertaining as possible, the Kit includes some links to make it easier for us to find great material on Netflix:
Exercise at Home
For a lot of us, staying active is more of a challenge than usual right now. Even in these difficult conditions, staying active is crucially important. Exercise can boost our immune system, increase energy levels, and help us manage stress. In the Kit, we can find different routines (in English or Spanish), like Zumba, yoga, or kids' workouts. We just have to choose our favorite and start having fun while we keep moving.
Reading Material
No matter what is happening in the world, a good book can provide information, comfort, or a welcome escape. Now might be the right time to start doing this activity. Whether we want to learn or just have fun, iVisa.com Staying Home Kit proposes us great reading platforms where we can find millions of free books.
Cooking Ideas
Maybe there's a recipe we have always wanted to try, but it requires more time than we have ever had. Staying at home is a great excuse to spend time cooking, and the iVisa.com Kit brings us delicious recipes in both English and Spanish. We just have to decide if we will prepare a meal, dinner, or dessert, and let's get to have fun cooking!
Art and Culture
While nothing can replace the experience of a live orchestral concert, or the unique encounter with art in museums and galleries, thanks to the increasingly available digital platforms, art is just a click away. To keep us connected to culture and arts at this time, iVisa.com's Staying Home Kit shares some interesting online content to enjoy from home until we can meet again in theatres, cinemas, museums, music venues… hopefully very soon!
DIY and Crafts
Art comes in many shapes and forms. While we are on a break from reading, cooking, watching movies, and working out, we could try out a few DIY projects to recycle objects, not in use, or redecorate our space. iVisa.com Staying Home Kit suggests creative art and craft ideas that we can easily do and enjoy.
Talk with Friends
We are in a unique situation whereby we can't see friends and family in person. Where we previously went for dinner or drinks, we now meet online instead. While nothing can truly replace the in-person hugs, the Human Talent Team has included in the iVisa.com Staying Home Kit a list of the most popular options to help us stay in touch with our loved ones.
Looking for more recommendations? Download our iVisa.com Staying Home Kit by clicking here!