It might be difficult to travel by now because the Covid-19 pandemic is still an issue, but that doesn't mean it's impossible. You can easily visit some places like Costa Rica, which is a beautiful country located in Central America that's been allowing foreigners into its territory recently. However, to enter this nation, you must present a Costa Rica Health Pass at the airport.
This online document isn't difficult to obtain as it's available through different websites. Nevertheless, we recommend you use iVisa.com to apply in a few minutes and get ready for your trip quickly. The service offered by iVisa.com simplifies the Health Pass process a lot, in comparison to other official websites that can be complicated and dilly-dallying.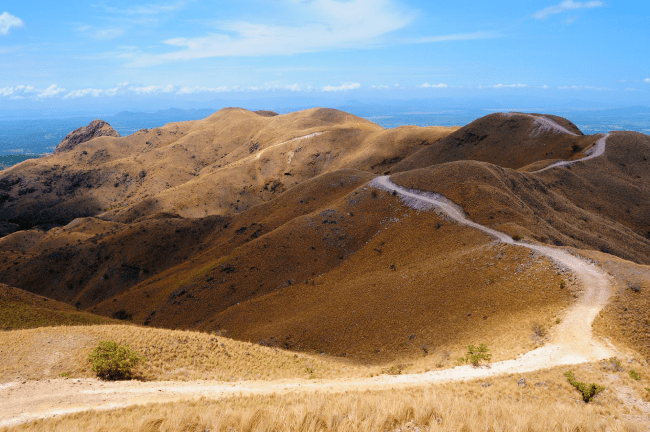 Does Costa Rica have travel restrictions per sé? Well, aside from the Health Pass, this country also asks you to follow certain rules upon arrival. You can learn more about these travel restrictions by reading the FAQs below.
There's no need for stress if you want to enjoy a sweet escape to Costa Rica. Simply use our online application form and relax for the rest of your trip. In this article, you'll also learn how to apply for the Costa Rica Health Pass as comfortably as possible.
Frequently Asked Questions
What is a Costa Rica Health Pass and why do I need it?
The COVID-19 is a pandemic that's put everyone on alert. That's why in some countries like Costa Rica you must have a pre-travel document with basic details to confirm that you're not risking anyone's health. In this case, you need a Costa Rica Health Pass, an online pass that allows you to visit Costa Rica by screening your details to the authorities.
This document works similar to an electronic travel authorization but focusing more on your medical information. Nonetheless, you have to provide other things to preserve your health and the health of others, including medical insurance with COVID-19 cover and a PCR Negative Test Result.
Don't forget that you can apply for the Health Pass on iVisa.com so you don't have to visit the embassy or waste time on complicated websites.
Does Costa Rica have travel restrictions related to the COVID-19?
Yes, Costa Rica does have travel restrictions related to this pandemic, but they're not something difficult to get.
The first thing you need to enter Costa Rica is the Costa Rica Health Pass, which is available on iVisa.com. You can apply for it in only 15 minutes if not less.
You also need to get tested for COVID-19 using a PCR test. This test must've been taken within 72 hours before your arrival. Keep in mind that older tests won't be accepted.
Another Costa Rica travel restriction is Medical Insurance. You cannot visit this country without having medical insurance that covers all the expenses that could be generated by the COVID-19 disease. Indeed, you might not need it if you don't get infected, but it's necessary to have it just in case because the medical expenses in this country can be very expensive and the Government won't take care of that.
As for the self-isolation, you won't have to do it once you're there, but you'll have to wear a mask at bus stops and also on public spots.
Where can I verify if I need a Paper Visa to visit Costa Rica?
All the foreign travelers wishing to enter Costa Rica must apply for the Costa Rica Health Pass. But, you might need a Paper Visa as well depending on your nationality, so you should check on that by entering iVisa.com.
Notice that the Health Pass is not a visa replacement. If you need a Paper Visa to enter Costa Rica, you'll have to apply for that in addition to the Health Pass.
What documents do I need to apply for the Costa Rican Health Pass?
At iVisa.com we cannot offer you the Paper Visa, but we can offer you the Costa Rica Health Pass which is still mandatory for everyone.
You only need the following documents to apply for it:
A passport with a visible copy of the information page.
A Negative pre-departure PCR COVID-19 test result.
A valid Policy Certificate.
A National ID or Driver's License.
Your current and valid email address to obtain the Costa Rican Health Pass safely.
You also need a PayPal or a credit/debit card for payments.
We invite you to enter iVisa.com to see if Costa Rica has more travel restrictions.
What is the price of a Costa Rica Health Pass?
You can receive your Costa Rica Health Pass quickly and easily by using our service, but you have to pay for it. However, this price might vary depending on the processing option you choose on iVisa.com. These are our options:
Standard Procedure Time: This processing time costs

USD 20.00

and it allows you to receive your document in only

24 hours

.
Rush Procedure Time: By choosing this option you have to wait for only

4 hours

. It costs

USD 35.00

.
Super Rush Procedure Time: Since this option processes your document faster, in only

30 minutes

, you'd have to pay more,

USD 60.00

being precise.
Keep in mind that iVisa.com's fees and also the Government's fees are included in the prices above.
How is the application process on iVisa.com?
iVisas.com's online form is very untroublesome. It only takes 15 minutes to complete it. These are its steps:
The first step is to write your basic details and choose the processing time.
In the second step, you have to review your information and pay for the service.
In the third step, you have to attach the requirements to the form and send it. Just remember to check the information one last time and stay alert to your email so you can receive your document safely.
If you're ready to start the online form, click on this link.
Is it safe to use iVisa.com?
Safety is our main concern, so we can guarantee that our online form is completely secure because we always safeguard your details. We won't offer your personal information to other people other than the specific governmental authorities that need it to confirm the document process.
I still have questions about this document, where can I solve them?
If you have more questions about the Costa Rica travel restrictions or the Health Pass, then we suggest you visit iVisa.com so you can read more info and useful tips. Or you can contact us via chat online to receive proper guidance.