Little by little, international travel is being reestablished, despite the obstacles that appeared with the Covid-19 pandemic. That's why many travelers often wonder if they'll need travel insurance, especially to certain countries such as Costa Rica or Mexico.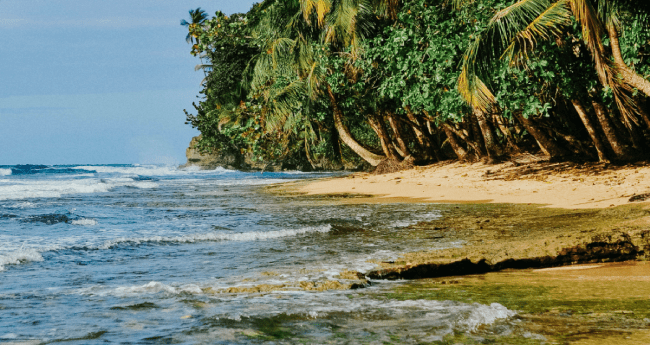 If you want to know if you need a Costa Rica Travel Insurance while COVID-19 is still valid, we recommend you read this article, as you'll find all the necessary information on this topic.
We also recommend you consider applying for the Health Pass, as it's a mandatory document that will allow you to enter the country safely. This document is available on iVisa.com, so you don't have to stress looking for it on other websites because on iVisa.com we offer it to you safely and easily.
Frequently Asked Questions
By using iVisa.com, you can check all the most important details to see how you can get Costa Rica Travel Insurance for Covid-19. Remember that you can apply for the Costa Rica Health Pass by using our online form.
What is the Costa Rica Health Pass?
The Costa Rica Health Pass is a mandatory travel requirement that was designed to screen international arrivals and decrease the risks associated with the COVID-19 pandemic. Therefore, if you want to enter Costa Rica, you must apply for this document.
Once you offer this document at the airport, you obtain automated entry. However, remember that the Immigration officers must verify that you're not a threat to the nation.
You can easily receive this document by filling in an online form. You don't have to visit the embassy to get it.
Does the Costa Rica Health Pass replace a visa?
No, it doesn't replace a visa. If your country requires a Paper Visa, you'll have to visit the local embassy to get one. This document is mandatory only for those countries that don't require a visa to enter Costa Rica.
Visit iVisa.com to learn more about it.
Do I need Costa Rica Travel Insurance for Covid-19?
This is probably your main concern by now, which is why you should know that you must get medical insurance that covers accommodation and medical expenses related to the COVID-19.
Therefore, yes, you should get a Travel Insurance or Medical Insurance as it might be necessary, even if you don't get infected by COVID-19.
You can read more details about it on iVisa.com.
How can I check if I need a Costa Rica Health Pass?
You can verify if you're eligible for this document by entering iVisa.com. One of our services is to provide you a visa checker page, which allows you to check what documents you need to enter certain countries.
What documents do I need to get the Costa Rica Health Pass?
You don't need many things to receive your Costa Rica Health Pass the easiest way possible. Better yet, you probably already have part of the documents required on iVisa.com. These documents are:
A valid passport to offer your basic and personal details.
You also need a Negative pre-departure PCR COVID-19 test result.
A valid Policy Certificate.
A valid National ID or Driver's License.
Your current email address so you can get the Health Pass safely.
Lastly, you need a valid credit/debit card or a PayPal account to complete the payments required.
Don't forget to get the health insurance with COVID-19 cover because it could be necessary in case of an emergency.
Also, don't forget that the Costa Rica Health Pass isn't a visa replacement, so in case you need one, you'll have to apply for it separately.
We recommend you to visit iVisa.com to check other details related to the Costa Rica Travel Insurance for Covid-19.
What are the processing times and prices for the Costa Rica Health Pass?
The best benefit of using iVisa.com's service is that you enjoy a reliable and fast process so you can obtain your Costa Rica Health Pass with minimal effort. However, you have to pay a small fee to receive this document. This fee might vary depending on the processing time you select. These are your options:
Standard Processing Option: It has a price of

USD 20.00

and it allows you to get your document in only

24 hours

.
Rush Processing Option: By choosing this option, you get your document in

4 hours

by paying

USD 35.00

.
Super Rush Processing Option: You only wait

30 minutes

, but that's why it costs

USD 60.00

.
The prices you see above include the Government's fees and iVisa.com's fees.
How can I apply for the Costa Rica Health Pass?
You don't need more than 15 minutes of your day to apply for your document using iVisa.com's application form. These are the steps you have to complete:
First, you have to fill out an application form with your basic details and choose the best processing time for you.
Second, you have to verify that the information you offered is correct before paying for the fees. You'll be able to verify the total price before paying
Third, upload the documents required to the online form before sending it. Once you send your online application form, you're ready to get the Costa Rica Health Pass!
We invite you to click on this link if you want to start the application and check more details to see how you can get Costa Rica Travel Insurance for Covid-19.
Is it safe to apply for this document with iVisa.com?
Receiving your Healthy Pass by using iVisa.com's application form is quite secure and easy thanks to the top-notch software this company has. Our software is constantly checked and updated, so it doesn't endanger your personal information.
If you have questions about this process, you can check our positive reviews at any time or just contact our super agents.
Where can I find more information?
If you want to get more information about the Costa Rica Travel Insurance for Covid-19, then click on this link. But, we recommend you to contact our customer service if you have doubts while using our application forms or if you simply want to receive personal attention via chat.
It's time for you to prepare your trip to Costa Rica with the help of iVisa.com!