Croatia is one of the countries that you should consider visiting if you are looking for something new in the Balkans. Nevertheless, going to Croatia requires following some health measures for your safety. That is why iVisa.com will explain to you about the Croatia Vaccination Requirements: Do I need a vaccine to travel to Croatia? So that you can be sure that you will have a safe journey. Check how iVisa.com can help you with it.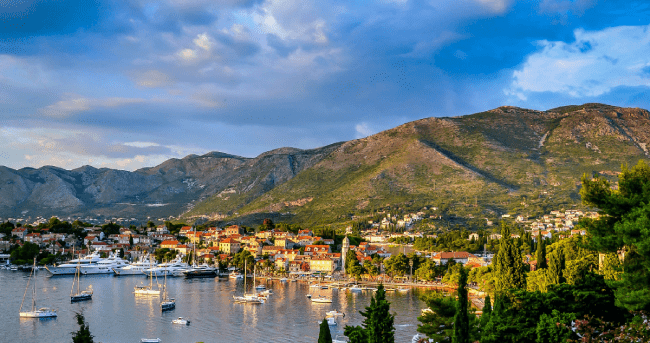 There are other travel requirements that you must fulfill if you intend to stay in Croatia, even if it is a short stay. If you don't have that clear and want to find out which documents you will need and how you can get them more effortlessly, you should use iVisa.com. This reliable travel agency will make you avoid tedious paperwork by just completing a short questionnaire.
By now, it is mandatory to have the Croatia Travel Announcement Form to enter this country. This document helps the government to collect specific details about yourself before your departure. If you decide to apply for this document, we recommend using our website so that you can have the opportunity to get your Croatia Travel Announcement Form in advance. Just think about this: Suppose you want to obtain your document to visit Croatia for your trip. However, doing it on your own could take hours to complete, or you would have delays when you arrive to complete the questionnaire. To avoid this, you can apply right now. Fill out our application form, and our experts will prepare your document. You will have it before your trip.
What do I have to do to get the Croatia Travel Announcement Form with iVisa.com?
It won't be difficult at all. Complete the following steps to obtain your document straightforwardly. If you still wonder, "Do I need a vaccine to travel to Croatia?" the answer is no. There are no mandatory vaccines, but it is highly recommended to get some standard shots.
Fill the application form we designed. Provide us information about yourself, but don't forget to double-check it.
After doing so, choose how fast you want to receive your document in the processing time section. Continue with the payment method, and select the one that you will use. iVisa.com accepts any of your credit/debit cards or just your Paypal account.
Upload the required documentation and submit it.
That's all! Our team will process your request, and the Croatia Travel Announcement Form will soon be yours.
If you want to learn more about the Croatia Vaccination Requirements: Do I need a vaccine to travel to Croatia? Keep reading because you will find out more in the following lines.
Do you want to start already? Click here and obtain your travel documents right away!
Frequently Asked Questions
Do I need a vaccine to travel to Croatia?
You are advised to have some vaccines, but most are recommended to have a safe trip. The vaccines are Measles, Diphtheria, Polio, Tetanus, Pertussis, Influenza, Mumps, Rubella, and Varicella.
You don't need a COVID-19 vaccine. As of today, COVID vaccination passports or certificates are not a mandatory to enter Croatia. Now if you are a Covid vaccine certificate holder, you won't need to present a negative PCR test nor to follow a quarantine. Since information may change quickly, we advise you to follow up on the latest Croatia travel updates and/or contact your local embassy.
Entry for tourism is permitted only with documentary evidence of an accommodation paid in advance and in full.
Do I need to quarantine on arrival to Croatia?
No, unless you are arriving to Croatia from Brazil, India, Tanzania, or South Africa. Travelers who have a travel history in one or more of these countries need to quarantine for 14 days, which can be shortened to 7 days if the traveler gets a PCR test and the result is negative.
That's what you have to know about the Croatia Vaccination Requirements: Do I need a vaccine to travel to Croatia?
Can iVisa.com help me with the entry requirements to enter Croatia?
If you still have the question Do I need a vaccine to travel to Croatia? in the mind, remember that you don't. The only thing that you may need is a COVID-19 PCR test before your trip.
Also, we remind you that we can help you get the right documents to travel to Croatia, including the Croatia Travel Announcement Form-.
What other documents do I need to enter Croatia?
To verify that information and to ensure what you will need to visit Croatia, you should use the iVisa.com visa checker tool to report to you if you have to obtain any specific travel document. Besides, it will also let you know how you can get it quickly with our service.
We can tell you that most of the time you only need a few items to apply, like these:
Your passport.
Your valid email address.
Payment options including Paypal or debit/credit card.
What are the processing times and fees for the Croatian entry document?
iVisa.com prepared the following alternatives that you can choose depending on how fast you need your document.
Standard Processing Time:

24 hours

-

USD 20.00

.
Rush Processing Time:

4 hours

-

USD 35.00

.
Super Rush Processing Time:

30 minutes

-

USD 60.00

.
Why should I use iVisa.com to get my travel documents?
There are more reasons than you think to use iVisa.com. To start with, it is a great alternative to avoid any tedious paperwork and spend hours completing a lengthy questionnaire with ambiguous language. Instead, you will only have to complete our shortened application form that will not take more than five minutes to do. You will also find clarification about the Croatia Vaccination Requirements: Do I need a vaccine to travel to Croatia? That's why customers recommend our services, as you can see in the reviews section.
How can I get in touch with you if I have more doubts about it?
You will have the chance to contact our customer service agents who will be ready to clarify all your questions about the Croatia Vaccination Requirements: Do I need a vaccine to travel to Croatia? They are available 24/7, so you won't have to worry about anything else.
Start right now and get your documents with iVisa.com.
iVisa.com Recommends
Croatia is the perfect destination if you want to explore nature, landscapes, learn more about the history and have a great time with your family. If you want to visit Croatia for your future vacations, you should start creating an itinerary to start! For that reason, iVisa.com recommends a few things you should do and places you have to go during your Croatia stay.
Have you heard about the Blue Cave? It is located on Bisevo Island. It is one of the most visited attractions by tourists because of its beauty. When the water shines, the cave turns in blue. It makes it magical and surprising. You would love it, but you will probably have to queue to visit it, so we recommend you go earlier to avoid a long wait.
If you want to visit one of the most curious but unique museums globally, you should see the Museum of Broken Relationships in Zagreb. It is a must-see place that you cannot miss. Here you will find how many people express their old relationships and how they broke up. It is pretty impressive because of the fascinating social experience you will have there.
These are just a few places, there are even more. Get ready for your trip to Croatia and visit them all!