Coronavirus is still present in most countries around the world. However, European countries are taking extra measures, so international travelers can enter while still protecting the European population. This is the case in Croatia, where authorities have established an electronic form called the Croatia Travel Announcement Form. This 100% online form will help health authorities control COVID-19, and every traveler entering Croatia needs to have one.
[iVisa.com] can help you with this form and you can process the application here. iVisa.com offers you a fast, simple, and reliable product.
Keep reading about the latest measures in Croatia to combat the coronavirus pandemic.
Note: Since June 30th, 2022, the Croatia Travel Announcement Form is no longer necessary to enter the country.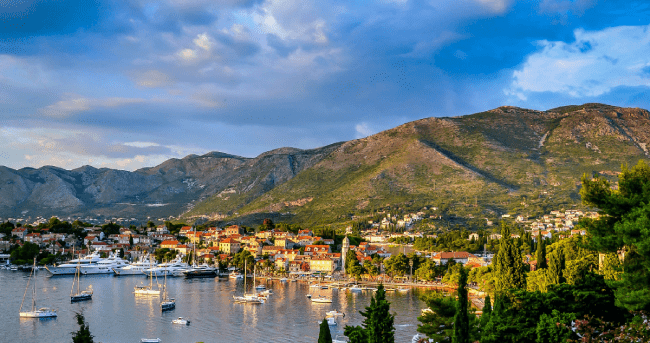 Frequently Asked Questions (FAQs)
What is the Croatia Travel Announcement Form?
The Croatia Travel Announcement Form is the new requirement for travelers who want to enter Croatia during coronavirus. Any traveler, without exemption, needs to complete this form if they enter Croatia.
I'm an EU citizen, what requirements do I need to follow?
EU citizens only need to fulfill the Croatia Travel Announcement Form if they want to enter Croatia. There aren't any other restrictions on travelers coming from EU countries. At the moment, this guideline includes the United Kingdom, so UK citizens can enter Croatia during coronavirus without restrictions.
Start the application here.
Are there restrictions for non-EU travelers?
No, fortunately apart from completing the Croatia Travel Announcement Form there are no other entry restrictions like covid testing, vaccination or quarantine.
Remember that you need to comply with these measures if you want to enter Croatia during coronavirus, as these guidelines will keep you and the population safe.
Do I need a COVID vaccine or vaccination certificate to enter Croatia?
COVID vaccination certificates are not mandatory to enter Croatia. WHO-approved vaccines are accepted. You are considered vaccinated if all doses of a vaccine against SARS-Cov-2 have been administered for at least two weeks before traveling.
Since information may change quickly, we advise you to follow up on the latest Croatia travel updates and/or contact your local embassy.
How long is the Croatia Travel Announcement Form valid?
The document is valid for 90 days after issued with a Single Entry. All travelers with a desire to enter Croatia will need to acquire the form so they can travel there for up to 90 days during coronavirus.
Some doubts about this? Contact a support agent.
What information do I need for the Croatia Travel Announcement Form?
You will need to complete the form with information about yourself and your trip. As well, you should mention if you had contact with people with coronavirus and where you have been for the last 14 days. Also, specify where you will be staying in Croatia and give the reservation details. This information is necessary to stop the spread of coronavirus. You should also provide:
Passport scan, your passport should have a minimum 6-month validity.
Email address, iVisa.com will send the final document to the email address specified in the application.
Payment alternatives, you can pay with a credit/debit card or a Paypal account.
What are the processing times and prices?
Standard, If you pay

USD 20.00

you will obtain the Croatia Travel Announcement Form in

24 hours

.
Rush, if you want the document in

4 hours

you can have it for

USD 35.00

.
Super Rush, the document will be ready in

30 minutes

for

USD 60.00

.
What is the process to obtain the Croatia Travel Announcement Form?
Go through the next 3 steps to enter Croatia during coronavirus:
Complete all the information in the form and choose a processing time.
Review your answers and try not to leave blank spots, if applicable. Select a payment method such as a Paypal account or a credit/debit card.
Attach the passport scan and any documents required, like the accommodation reservation.
Not sure about something? Connect with a customer service agent.
We are traveling as a group, do we need a form for each person?
If all the group is traveling to the same places, then they need to designate a person in charge of the form. This person will complete the Croatia Travel Announcement Form and put the details of all passengers so everybody can enter Croatia during coronavirus.
In case you will separate upon arrival, then each person needs to complete their own application. The Croatian government wants to keep the details of every traveler, so provide as much information as possible.
How will I receive the form?
iVisa.com will request an email address during the application that will be used to send you the Croatia Travel Announcement Form. Once you receive the form, print it, so you can show it to border officers in Croatia.
Can I trust iVisa.com?
Of course! iVisa.com is a trustable company that works with an extraordinary team that is available to help you at any time. The iVisa.com system is very safe, and all your information is carefully kept secure. Check out the customers' reviews to know more about iVisa.com.
Where can I get more details?
Reach out to our support agents for further information about health documents you might need during coronavirus.
Enter Croatia during coronavirus with your Croatia Travel Announcement Form!