Jordanian citizens need a tourist visa to access Cuba. Knowing that visa processes can be tiring and complicated, iVisa.com has created a fast online service to process the Cuba visa for Jordanian citizens. This is composed of simple steps to complete your application easily and rapidly.
iVisa.com has simplified this procedure to make your life easier and get your eVisa with no errors. We ensure your Cuban eVisa will be on the spot for your trip. There is no need to get stressed.
Apply with us and just relax.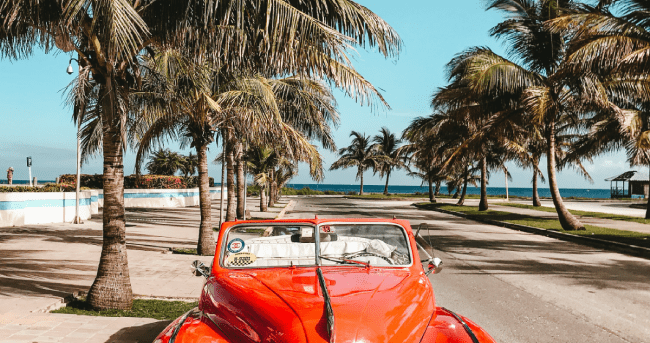 What to do now to start my process with iVisa.com?
Access here our online form and conclude with all the demanded details.
Add the required documentation to secure your Cuba eVisa.
Determine the processing time that better matches your wishes.
Pay with one of our online payment method: PayPal, debit, or credit card
Send your online form.
Secure your eVisa in your valid email address.
Print your eVisa and time to chill in Cuba.
Apply in advance and relax
When you apply in advance, you can immediately relax. As soon as we receive your application, our team of immigration experts will check it has no mistakes. We will take care of everything, and you only have to complete your pre-departure chores.
Frequently Asked Questions
What is the time validity of my eVisa?
The time validity for the Cuba visa for Jordanian citizens is 30 days. There is a chance to get a 30-day renewal once you are in Cuba.
What is the longest time I can visit the country with my Cuba visa for Jordanian citizens?
The longest time you are allowed to visit Cuba with your eVisa is 30 days.
Get started to access your eVisa
What documents will I necessitate while applying for my eVisa?
The documents you require to secure your Cuba visa for the Jordanian citizens are:
A scanned copy of your passport page
A working and personal email address
A Paypal account, debit, or credit card to pay
Get started to obtain your eVisa
What are iVisa.com's fares to get my eVisa?
Standard Processing Time - Pay our cheapest fare and acquire your eVisa at a regular speed.
Rush Processing Time - Pay a higher fare and obtain your eVisa quicker.
Super Rush Processing Time - Pay for our most distinguished service and collect your eVisa the quickest way possible.
Is there somewhere to check to solve my doubts?
Yes, if you want to solve your doubts, chat directly with our Client Support Team. They are more than ready to serve you on how to process the Cuba visa for Jordanian citizens.
Start processing your Cuba eVisa
Why should I rely on iVisa.com?
iVisa.com has been working in the travel industry for many years. We have not only assisted thousands of clients but also have procured as many documents for them. Our experience has brought exceptional results.
iVisa.com Recommends
Visit Varadero! Varadero is located in the province of Matanzas about 140 kilometers from Havana on the Hicacos Peninsula, to the north of the island. In 1508, on a voyage of exploration, Spanish Sebastián de Ocampo discovered the area and during that time the conquerors expelled the entire indigenous population and opened a salt mine to supply the ships that arrived there, although it was not until 1887 when the city was officially founded, with the establishment of 10 families. It is normally well-known for its beautiful beaches. However, Varadero is more than that. Here you will find a small list of places to go in Varadero:
Josone Park: This huge garden, nestled in the center of the city, is a great option to take a walk and relax with your family and friends. Josone Park is a particularly romantic place, where different types of birds from the region live, as well as children's play areas, handicraft shops, cafes, restaurants, and bars. Visiting it is like stopping time and transporting yourself to the past in an atmosphere full of magic. It also has a small lake on which you can navigate in boats.
Casa del Ron: Located in the center of the city of Varadero, the store is known as Casa del Ron is a must for those interested in learning about the different varieties of rum, the most legendary distilled drink in Cuba.
Finally, Handicraft Markets in First Avenue: Another essential activity to do in Varadero is the purchase of handicrafts and typical souvenirs of the region, among which are the famous Cuban cigars and wooden handicrafts. Although within Varadero there are several places to buy, due to their variety and prices, the best alternatives are concentrated in the artisan markets in the city center.