If you are planning a travel to Cuba from Pakistan, you will be glad to hear that Cuba Visa for Pakistanis can be applied and obtained online. To enter Cuba, you need to apply for a Cuba Tourist Card and visit the country hassle-free.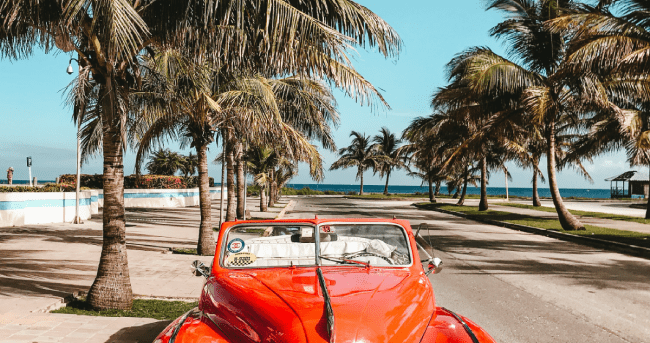 To obtain a Cuba Tourist Card, you can contact iVisa.com and take advantage of our unrivaled services. Our team of experts assists you at every step of the application for Cuba Visa for Pakistanis.
What are the steps to follow for the application with iVisa.com?
With iVisa.com, you need to follow a few steps that take only twenty minutes:
Visit our website and fill out an Application Form with the required data
Select the processing option depending on your requirements
Our experts will review your application and ask you to make changes if required
Receive your document via email and print it
Obtain your document in the most relaxed way with us
Why is it important to apply in advance?
Applying in advance is important as you can make changes in your application without rushing. You can get a perfect error-free application on time even if you forget it. Learn More.
To explore more about Cuba Visa for Pakistanis, you can check the following section:
Frequently Asked Questions
What is a Cuba Tourist Card?
A Cuba Tourist Card is a mandatory paper card that you must keep with your passport to enter the country. You can apply for a Cuba Visa for Pakistanis online. There is no need to visit the embassy to obtain this document.
What is the validity of a Cuba Visa?
When you apply for a Cuba Visa for Pakistanis, you can get a maximum validity of 180 days. You can stay in the country for a maximum duration of 30 days within this period.
What are the items required for the application for a Cuba Visa?
To apply for a Cuba Visa, you must have a few items that are:
A valid passport and its scanned copy.
A valid email address to receive the document online.
Mode of payments such as a PayPal account or a credit/debit card to pay the processing fee.
What are the options for the processing time and cost for the application for a Cuba Visa?
With iVisa.com, you can get three customized options for the processing of the application for a Cuba Visa:
Standard Processing Option: You can get your document in a few days at a low cost.
Rush Processing Option: You can obtain your document a little earlier at a little expensive cost.
Super Rush Processing Option: You can receive your document in the minimal possible time for the most expensive cost.
Is iVisa.com a safe option?
Yes, iVisa.com is a safe option to Apply for a Cuba Visa as we utilize advanced systems for security to store your data safely and allow only authorized professionals to access it.
How can I resolve my queries?
To resolve your queries, you can visit our website or contact our customer care executives.
iVisa.com Recommends
If you are planning a vacation to Cuba and are confused about where to go during your trip, let us assist you with finding the perfect destinations.
If you love to spend leisure time with your loved ones at the beach, visiting Varadero beach is the best alternative that you must add to your travel itinerary.
Along with the beach, you can visit Varadero Ecological Park, Cueva de Ambrosio, and Cueva de Musulmanes. Another stunning location that you must visit during the trip is Trinidad that is a UNESCO World Heritage Site. Most of the buildings and streets of this place showcase the architecture dated back to the 17th Century and 19th Century.
The major attractions are Plaza Mayor, Church of the Holy Trinity, Church and Monastery of Saint Francis, Museum of Colonial Architecture, Casa de Aldeman Ortiz, and Palacio Brunet. Get a memorable trip by visiting this beautiful country now.