Foreign who are looking to visit Cuba will have to get Quarantined for about a week. They will have to stay at a hotel at their own expense until a test at five days comes negative. Travelers will have to show some proof of a new coronavirus test and another test that should be taken at an airport. Visitors are also required to wear a face mask at the airport and on the bus during the transfer to the hotel. They should also follow all the guidelines and rules there. All citizens have to show a health declaration form known as 'Declaración de Sanidad del Viajero' on arrival. On entering Cuba, travelers have to take a temperature screening test which is mandatory. Travelers are also required to travel with a Covid-19 travel insurance. If it's not possible then you will have to buy a Cuban medical insurance coverage at the airport.
Learn more about entry requirements for cuba covid.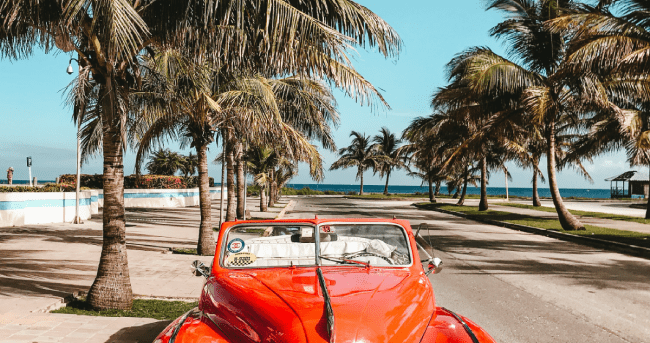 Things were a little tight with this pandemic, but it's all getting back to normal now. If you follow all the rules and take precautions, you can go and plan your travel.
Click here to know more.
What steps should I follow to get my Visa with iVisa.com?
Go to iVisa.com application page.
Fill out the application form with all the required details
Choose a processing speed that suits your journey
After our experts review your application form, we will get back to you with the updates. We will send you your e-visa at your registered email address
It's always considered best to plan beforehand to avoid the last minute rush. Things change pretty quickly and you can avoid that by applying for the visa asap.
To know more, check out entry requirements for cuba covid.
Frequently Asked Questions
What are the documents required to apply for a cuba visa?
You will need the following important documents to apply for entry requirements for cuba covid through iVisa.com:
A professional photo iVisa.com professional service can help you to get one.
Your passport that comes up with six months of validity.
Your Email address where we will send your cuba visa.
You can pay application fees through Paypal or debit/credit card.
How do I process my cuba visa?
There are three easy steps that you need to fulfill to process your cuba visa:
First, go to iVisa.com application form and fill out the application form. Choose a processing time that fits best your travel needs.
Second, double-check all the details and rectify the incorrect information, if there are any. You can pay the application fees online through debit/credit card or Paypal.
Third, Scan and upload your passport and other required documents. Click on the 'submit' button.
What are the processing times and prices?
At, iVisa.com we offer three options process your application fees for entry requirements for cuba covid:
Standard processing time – standard processing option is a normal service with cheap pricing and large waiting time.
Rush processing time – this one is the fast option with slightly expensive service.
Super rush processing time– Super rush processing option is the costliest option with little to no waiting period.
For more information, check out entry requirements for cuba covid.
Is it safe to use iVisa.com to get my Cuba visa?
Yes, iVisa.com is completely safe to use as your service provider. We have a strong database that protects all your info. You can also check out the customer reviews regarding our service.
I have more unresolved questions, where can I find more info?
For any more queries or doubts, you can always contact our customer service. We can reach out through email or contact us page. We are available 24 hours every day to solve all your queries. To know more, check out entry requirements for cuba covid.
iVisa.com Recommends:
We recommend you to visit the Varadero Beach in Cuba. In Varadero, the Varadero Beach is the areas prime attraction. The sand is spanning across 12 miles and have been described as soft and white as powered sugar. You can also plant an umbrella in the sand and relax underneath it with a cool drink. You can swim into the clear, warm water and watch schools of colorful fish swim across your feet. You will find snorkel in deeper water, or a ray or turtle. Apart from swimming you can do other activities with your family. You can walk across the centrally located Parque Josine to enjoy the lake and landscaped gardens. You can rent a rowboat or water bike and glide across the water with local geese. The caves in Valaredo gives you a chance to cool off while doing some exploration and you can also learn about the geology there. Take a look at Ambrosio Cave to see the pre-Columbian cave paintings and fruit bats.