Travel authorities of some countries may advise against it, but Curacao has re-opened its borders as of July 24th of 2020. Curacao has been allowed to resume international travel, albeit with strict limits, because the most recent evaluation of the country's COVID-19 response system has deemed that the country has handled the situation well and will continue to do so. Even so, there are some Curacao COVID-19 Travel Restrictions that you need to know about.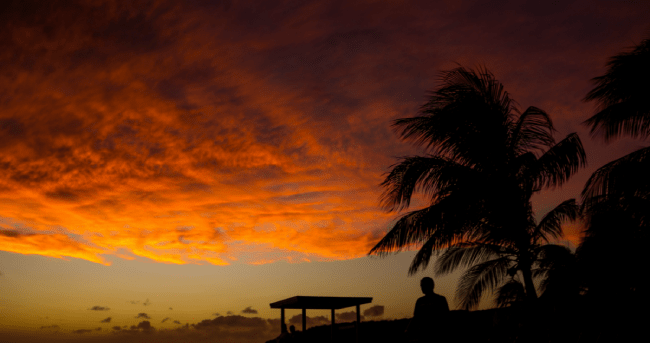 Frequently Asked Questions
What do I need to do before I can travel to Curacao?
Before traveling to the island, you need to follow these three steps carefully and make sure you don't skip even one of them. The first thing you need to do is to apply online for a digital immigration card. You need to have it on hand before your departure. You should also make sure that you can present a valid PCR COVID test with a negative result. The third thing you need to have is a completely filled out Passenger Locator Card, preferably within 48 hours of your flight.
Are there any other stipulations that I need to fulfill before I can enter the island?
Because of the pandemic, there are some Curacao COVID-19 Travel Restrictions that the government is implementing to ensure the health of their citizens and visitors alike. For example, the traveler should not have traveled from any of the high-risk countries within 2 weeks of his arrival at the island. He should always have written proof that he completed the pre-departure checklist while he is in the country.
Each traveler should also ensure that his insurance will be able to cover any and all health-related setbacks that might come up. Curacao COVID-19 Travel Restrictions also calls for the exclusion of all cruise passengers from visitors that are allowed to enter the country.
NOTE: Only travelers from the following countries don't need a negative PCR test: Anguilla, Antigua and Barbuda, Bermuda, British Virgin Islands, Cayman Islands, Dominica, Grenada, Montserrat, Saba, Saint Barthelemy, Saint Kitts and Nevis, Saint Lucia, St. Eustatius, Sint Maarten, Saint Martin, St. Vincent and Grenadines, Turks & Caicos.
Which countries' citizens are allowed to enter Curacao without a special permit?
Following Curacao COVID-19 Travel Restrictions, the country only allows citizens of low- and medium-risk nations to enter its territory without securing a permit. These countries are as follows: Uruguay, Poland, Martinique, Anguilla, Italy, Finland, Denmark, Canada Montserrat, Grenada, Saint Kitts and Nevis, Trinidad & Tobago, United Kingdom, Saba, Guyana, Saint Lucia, St. Eustatius, Bonaire, Saint Barthelemy, Bermuda, Austria, Turkey, Taiwan, China, Czech Republic, Dominica, St. Vincent and Grenadines, Germany, France, Cuba, Hungary, New Zealand, Norway, Cayman Islands, Greece, Antigua and Barbuda, Switzerland, Guadeloupe, Turks and Caicos, Jamaica, Netherlands, British Virgin Islands, and Barbados.
All other countries are considered high-risk. Regardless of the status of your home country, you still need to secure a Passenger Locator Card for entry into the host nation.
What are the on-island COVID-19 protocols?
The island will need to maintain the effectiveness of its COVID-19 responses if they are to increase the number of visitors that they are allowed to accommodate, which is not capped out at 10,000 travelers because of Curacao COVID-19 Travel Restrictions. One of their policies is to immediately quarantine people who have tested positive for the COVID-19 virus. Visitors and locals should also follow basic safety protocols such as physical distancing, proper hygiene, and limits to business hours. And they must alert health authorities if they are experiencing symptoms related to COVID-19.
Can you recommend a platform that I can use to get travel documents for Curacao?
For travel documents to any destination, there is no platform better than iVisa.com. The website will secure your information and protect it from unauthorized access. Plus, teams of specialists will help you acquire your travel document as soon as possible.
I want more information about the Curacao COVID-19 Travel Restrictions. Where can I get it?
The iVisa.com website has any information you need about travel and limitations thereof. For further assistance, don't hesitate to call our reps at +1 (786) 460-2707. If you prefer to send an email, you can send it to help@ivisa.com for a quick response.