While the world is recovering from the crisis caused by the great Coronavirus pandemic of 2020, international travel is slowly settling into the restrictions of the "new normal." Many countries are trying to reopen their borders to international travelers, especially those relying heavily on tourism. One of these is the island country of Curacao. Fortunately for the tiny nation, the ban on international travelers entering their borders has been lifted as of the 24th of July 2020. We will be talking about how citizens of the United Kingdom can enter Curacao during coronavirus so continue reading the article.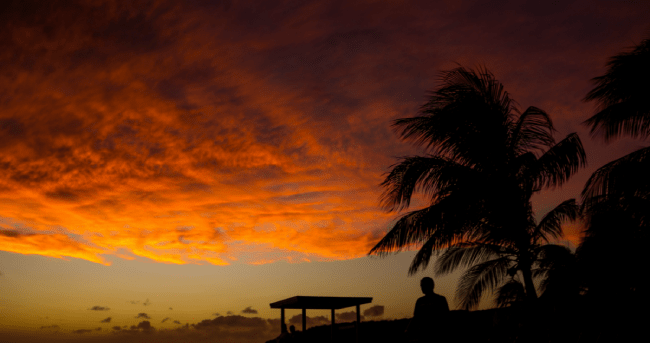 Frequently Asked Questions
Are the British people still banned from entering Curacao?
International travelers have been allowed to enter Curacao since July 2020, although there are a few conditions that must be met before a traveler is allowed inside. If a traveler is a citizen of a country which is considered high-risk for COVID-19 infections, he needs to acquire a permit to enter another border and airport authorities will refuse entry. Same goes for travelers who have been in high-risk countries as a visitor or just transiting through. They will be allowed entry if they have a permit and they will undergo a quarantine period of 14 days once they're inside.
Good thing that the United Kingdom is not in the list of high-risk countries. This means that they can enter Curacao without a permit. However, per the rules on how citizens of the United Kingdom can enter Curacao during coronavirus, they still have to get a Passenger Locator Card as this is one of the requirements that the island insists that all visitors should have.
Are there any prerequisites for British citizens prior to traveling to Curacao?
While the British may not need a permit for now, they do have to follow certain steps if they are to be allowed to enter Curacao's borders. One of the things they need to do pre-departure is to make sure that they have digital immigration cards. They can apply for one online. They should also present a negative PCR COVID test result to the airport authorities, making sure that the result is still valid. And, according to policy on how citizens of the United Kingdom can enter Curacao during coronavirus, they must have a completed Passenger Locator Card within 48 hours of their scheduled arrival at the airport.
NOTE: Only travelers from the following countries don't need a negative PCR test: Anguilla, Antigua and Barbuda, Bermuda, British Virgin Islands, Cayman Islands, Dominica, Grenada, Montserrat, Saba, Saint Barthelemy, Saint Kitts and Nevis, Saint Lucia, St. Eustatius, Sint Maarten, Saint Martin, St. Vincent and Grenadines, Turks & Caicos.
Aside from these, is there anything else that British nationals need to remember?
Curacao requires all visitors to carry written proof that they have complied with the three pre-departure requirements previously mentioned. And Curacao's procedure on how citizens of the United Kingdom can enter Curacao during coronavirus require British citizens to avoid travel to or transit through any of the high-risk nations within 2 weeks of their arrival because then Curacao will not allow them to enter without a permit.
They have to make sure that their insurance will be able to cover all health-related issues that can crop up while they are in Curacao, including any costs that they may rack up if they were quarantined. They should also remember that Curacao will refuse entry to any cruise passenger regardless of nationality.
What if I came from a high-risk country? Will I still be able to enter Curacao?
Yes, per the procedure on how citizens of the United Kingdom can enter Curacao during coronavirus, as long as you have a permit to enter. Once inside, you should submit to a 14-day quarantine, the cost of which you will be paying for. The traveler is liable for all testing costs as well. Regardless of the way that you enter Curacao, you will have to obtain a Passenger Locator Card as a means for the government to communicate with you should issues arise.
I'm thinking of using iVisa.com to obtain travel documents? Is it safe to use?
If you require a Passenger Locator Card or any travel document, iVisa.com is the perfect service to use. Our specialists will make sure to get you the document that you need, and our website will protect your information from any unauthorized access.
What's the quickest way of contacting you?
You can get in touch with us by dropping an email at help@ivisa.com.