As the world moves on with the changing landscape of international travel, there is good news on the horizon. Some countries are reopening their borders to visitors, even if there are limits and restrictions to people who are trying to enter. One of these countries is Curacao, which, as of the 24th of July 2020, has been freed from the ban on international travel by the FCDO. However, visitors who are allowed to enter the country need to be aware of the restrictions. This article discusses how citizens of Canada can enter Curacao during coronavirus so read on and find out.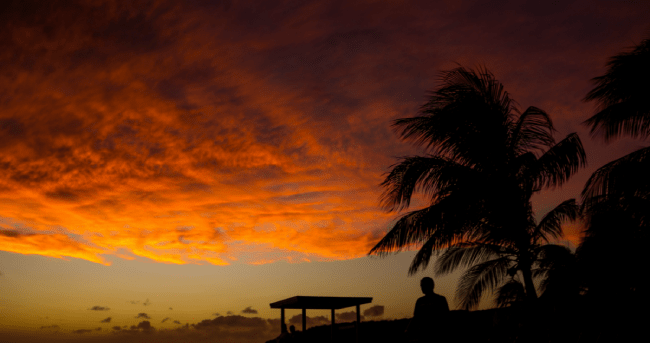 Frequently Asked Questions
Can Canadians enter Curacao during the pandemic?
Yes, Canadians will be able to enter the country during the coronavirus pandemic. At the moment, travel restrictions dictate that only citizens of medium- and low-risk countries can enter Curacao. Canada is deemed as a medium-risk country so its citizens are allowed to enter. Other medium-risk states include Austria, United Kingdom, Cuba, Turkey, Denmark, Switzerland, Finland, Norway, Greece, Netherlands, Italy, Hungary, New Zealand, Guyana, Poland, France, Taiwan, Germany, Turks and Caicos, Czech Republic, Uruguay, and China. As one of the conditions on how citizens of Canada can enter Curacao during coronavirus, all Canadian travelers should get a Passenger Locator Card before going on their trip.
Do Canadians need to do anything prior to their departure for Curacao?
Like all eligible travelers, Canadian visitors have to apply for digital immigration cards using an online portal. And they should be able to show a valid PCR test with a negative result by the time they arrive at the airport. They also need to acquire a filled-out Passenger Locator Card 48 hours before they are set to arrive. You might think that the process on how citizens of Canada can enter Curacao during coronavirus is complex but you only need to complete these three steps and you're almost guaranteed entry into the country.
NOTE: Only travelers from the following countries don't need a negative PCR test: Anguilla, Antigua and Barbuda, Bermuda, British Virgin Islands, Cayman Islands, Dominica, Grenada, Montserrat, Saba, Saint Barthelemy, Saint Kitts and Nevis, Saint Lucia, St. Eustatius, Sint Maarten, Saint Martin, St. Vincent and Grenadines, Turks & Caicos.
Is there a way for visitors from high-risk states to enter the island?
Citizens of high-risk countries might get a more difficult process, but they can still enter Curacao with proper information and documentation. The first requirement is a permit to enter Curacao. Once they are inside the country, they will be subjected to a 14-day quarantine to make sure that they are virus-free. They will also be charged for all the accrued expenses while they are on quarantine. This might be more complicated than how citizens of Canada can enter Curacao during coronavirus, but still they have the opportunity to enter Curacao if they absolutely need to do so.
Are there any other requirements for Canadians when entering Curacao?
Canadians need to remember that visitors who have been to high-risk countries within 14 days of their arrival in Curacao will not be allowed to enter without a permit. They should also never forget to carry written proof of compliance to pre-departure checklists. And they have to make sure that their insurance coverage is sufficient for health-related expenditures such as quarantine and COVID-19 testing costs. This might seem like overkill but the protocols on how citizens of Canada can enter Curacao during coronavirus will ensure that Canadian visitors as well as the locals will be disease-free, thereby increasing the possibility of adding more visitors to the current limit of 10,000.
I'd like to use the iVisa.com platform for my travel applications. How safe is it?
Need a Passenger Locator Card? iVisa.com is the right service for you. Not only will we get you the document that you want every time you use our service, we also protect customer information from unauthorized access and identity theft.
Is there a quick way to get in touch with you?
The best way to contact iVisa.com is to send us an email using help@ivisa.com. You can also dial +1 (786) 460-2707 to speak with our reps.