There is no better sign for the recovery of Curacao post the initial COVID outbreak than the country reopening its borders. After an extensive examination of the island's handling of and response to the COVID crisis, the FCDO finally gave permission to reopen the country's border effective 24th of July 2020. This means that the country is again ready to receive international travelers, although the number is capped at 10,000 visitors and there are a lot of restrictions that must be observed. If you want to spend your holidays at a beautiful island, read on and find out how citizens of Germany can enter Curacao during coronavirus.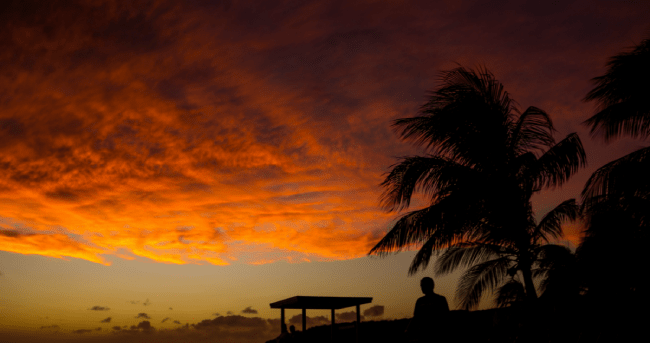 Frequently Asked Questions
Are there any conditions that I should know about before traveling to Curacao?
There are three steps that you need to follow prior to your departure to Curacao. One of the requirements on how citizens of Germany can enter Curacao during coronavirus is the application for a digital immigration card, as well as a Passenger Locator Card. You need to have those 48 hours prior to your flight. You should also get a PCR COVID test that will be valid upon your entry into the island, and the result of the test should be negative.
NOTE: Only travelers from the following countries don't need a negative PCR test: Anguilla, Antigua and Barbuda, Bermuda, British Virgin Islands, Cayman Islands, Dominica, Grenada, Montserrat, Saba, Saint Barthelemy, Saint Kitts and Nevis, Saint Lucia, St. Eustatius, Sint Maarten, Saint Martin, St. Vincent and Grenadines, Turks & Caicos.
Can citizens of Germany enter Curacao without a permit?
Curacao only consents to the entry of citizens from medium and low risk countries into its borders. These travelers don't need to secure a special permit. The process on how citizens of Germany can enter Curacao during coronavirus is easier since Germany is on the list of medium-risk countries, giving their citizens the opportunity to arrive at the island with no need for a permit. Other European countries like Austria, Switzerland, Poland, Italy and Finland also have this privilege.
Is there a situation where a German citizen will not be able to enter Curacao?
According to the policy on how citizens of Germany can enter Curacao during coronavirus, the only way that a German citizen can't enter Curacao is if he came from a high-risk country within two weeks of his arrival into the island without getting a permit to enter. Any travelers coming from high-risk nations must have an entry permit. Once they're in, they have to subject themselves to a 14-day quarantine, during which they will have to pay for all the expenses that they have accumulated. They also need to have a filled-out Passenger Locator Card so authorities can easily get in touch with them should an issue arise.
What other things do German citizens have to remember when planning to travel to Curacao?
All German entrants need to show written proof that they have complied with the three pre-departure steps, so they have to carry one with them wherever they are. Also, before they are set to fly to Curacao, they need to make sure that their insurance can cover everything that might come up while they are on the island.
Many travelers might not realize this, but at the moment, the host country will not allow any passengers of cruise lines to enter. This is all in accordance with Curacao policies on how citizens of Germany can enter Curacao during coronavirus, which also emphasizes the need for a Passenger Locator Card.
What's the best platform for getting travel documents?
The iVisa.com website is the best service you can use for obtaining travel documents to your destination. The security software used will secure any information and make sure that only authorized personnel have eyes on it. And visa professionals will always ensure that they give you the travel document that you need.
How can customers get in touch with you?
For customers who need assistance on questions and other concerns, the best way to make contact is to dial +1 (786) 460-2707 and speak with our customer care reps. Or you can drop an email at help@ivisa.com. For more information, go to iVisa.com.