Curacao, like much of the rest of the world, is fast recovering from one of the greatest crises in history. The initial COVID-19 outbreak gave way to a "new normal" way of handling things in the wake of one of the most contagious diseases that humans were infected with. The island country was examined top to bottom and was found to be able to handle and respond quickly to COVID-related issues. This justified the decision to reopen its borders to international travel, although the process is gradual. Continue reading and learn how citizens of Italy can enter Curacao during coronavirus.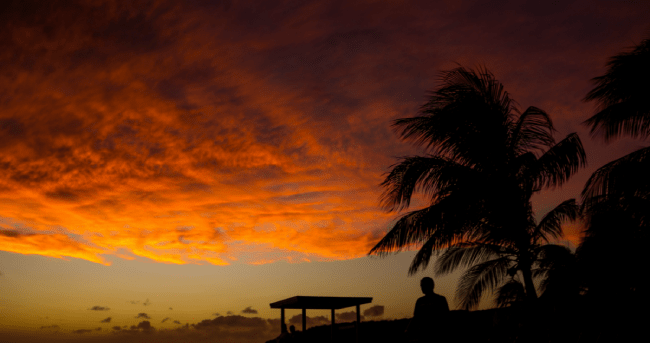 Frequently Asked Questions
Are there pre-departure policies that I should know about before going to Curacao?
If you are thinking of going to Curacao, you should cross off some items in the pre-departure checklist. According to the rules on how citizens of Italy can enter Curacao during coronavirus, the first thing you need to do is to apply for a digital immigration card, which can be completed online for convenience. Then, there is the need to obtain a Passenger Locator Card. The document should be ready within 48 hours of the planned arrival. The traveler should also have a valid PCR COVID test that shows that the traveler is not infected with the virus.
NOTE: Only travelers from the following countries don't need a negative PCR test: Anguilla, Antigua and Barbuda, Bermuda, British Virgin Islands, Cayman Islands, Dominica, Grenada, Montserrat, Saba, Saint Barthelemy, Saint Kitts and Nevis, Saint Lucia, St. Eustatius, Sint Maarten, Saint Martin, St. Vincent and Grenadines, Turks & Caicos.
Will Curacao allow citizens of Italy to enter its borders?
Italy is not classified as a high-risk country for COVID-19 infections, at least at the moment. Along with other low and mediumrisk countries, they provide their citizens with the privilege to enter Curacao without applying for a special permit to enter. However, if Italy is reclassified as a high-risk country, their citizens will be required to get that special permit if they want Curacao to allow them to enter its borders. This could complicate things on arrival.
What happens if I am from a high-risk country?
Travelers who are citizens of high-risk countries are expected to subject themselves to quarantine protocols once they are inside Curacao borders. This is aside from the requirement to obtain a special permit for entry. If Italy is classified as a high-risk nation, all citizens and visitors of the country will have to follow these two rules. The quarantine procedure also requires that the visitor will be made liable to pay for all the expenses accrued while he is on quarantine inside the island. And in addition to all these, all travelers need to obtain a Passenger Locator Card so they will be allowed to enter, per the regulations on how citizens of Italy can enter Curacao during coronavirus.
Are there additional things that visitors must remember while they are on the island?
In order to have a successful trip to Curacao, all visitors need to remember to have written proof of compliance to pre-departure rules. You have to carry one of these with you everywhere you go. If you want to know how citizens of Italy can enter Curacao during coronavirus, you need to remember that cruise passengers are not allowed inside the island regardless of nationality.
You should also remember to have an insurance plan that can provide coverage for all health-related matters while on the island.
Why is iVisa.com the safest service for travel document applications?
The iVisa.com website has security software that makes it nearly impossible to access customer information without authorization, keeping it away from identity thieves and hackers. On top of that, visa specialists always make sure that customers get the document that they are applying for.
What's the easiest way to get information about travel documents?
If you need information, all you have to do is to head over to the iVisa.com website. You can also contact us through email at help@ivisa.com or through phone if you need further assistance from our awesome reps.