In case you are unaware, Cyprus is a Mediterranean island between the Middle East and Europe. When here you will be hard-pressed to find a lack of clear air, sparsely populated regions, and an abundance of personal space.
After following the recommended space distancing while being in quarantine, going for some fresh air near the beach where there aren't many people around sounds like a dream. Just like your experience in Cyprus. That is why after some time and with new regulations created, foreigners will be able to visit the magical waters of Cyprus.
The list of who can enter the Republic of Cyprus is still somewhat limited but is changing weekly with variations for each country regarding the COVID-19 pandemic. Visitors will now be required to apply and present a Cyprus Flight Pass before arriving at the destination.
Based on which category your country is in, you might need also to get a Lab Test done for Covid-19 and present the negative results at the airport.
As part of this article, we've included some FAQs that will guide you through the entire Cyprus Flight Pass application process, and some additional tips given by iVisa.com.
Note: Since April 18th, 2022, the Cyprus Flight Pass is no longer necessary to enter the country.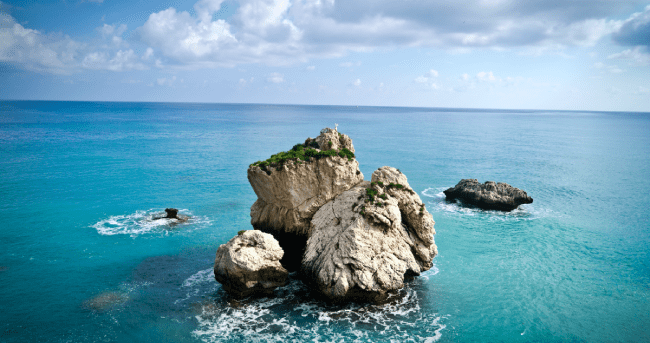 FREQUENTLY ASKED QUESTIONS
Do I need a COVID vaccine or vaccination certificate to enter Cyprus?
COVID vaccination certificates are not mandatory to enter Cyprus at this time. Since information may change quickly, we advise you to follow up on the latest Cyprus travel updates and/or contact your local embassy.
Do I need to take a COVID test before traveling to Cyprus?
COVID test prior to arrival: Pre-departure tests are no longer required.
Do I need to quarantine when I arrive in Cyprus?
Quarantine requirements: There are no quarantine requirements.
Why is a Cyprus Flight Pass needed?
While some countries like Cyprus are opening borders for foreigners to visit, other countries are still having active effects of COVID-19. To ensure the virus stays away from the Island, the Government has established that visitors are required to present their Cyprus Flight Pass before departing.
It's a simple document that will hold facts about previous countries visited before Cyprus, and if there are any traces of the virus in their system.
How can I know if I need a Cyprus Flight Pass?
The few countries that have been given the green light to visit Cyprus have been categorized based on the risk level they have of bringing the COVID-19 virus into the country.
In the lines below are the categories and each of the countries that have been included. You must take into consideration that these lists are being changed weekly by the Government based on the number of COVID-19 related cases they have.
Category A: Austria, Germany, Denmark, Estonia, Ireland, Latvia, Lithuania, Malta, Hungary, Slovakia, Slovenia, Finland, Switzerland, Iceland, Lichtenstein, Norway, Canada, New Zealand, South Korea
Category B: Belgium, France, Spain, Italy, Croatia, Netherlands, Czech Republic, Greece, Poland, Portugal, Andorra, Monaco, Vatican City, San Marino, United Kingdom, Georgia, Uruguay, Australia, China, Japan, Rwanda, Thailand, Tunisia
Category C: Portugal, Sweden, United Kingdom, Serbia, Algeria, Bulgaria, Sweden, Luxembourg, Romania, Spain, Malta, Morocco, Montenegro
For all the countries mentioned above, you will need to present the Cyprus Flight Pass that can be applied for before departing, at least 24 hours prior.
Additionally, Category B and C countries must have a Test Certificate that shows negative results for COVID-19 molecular testing. And, in the case of Category C countries, the passengers will have to stay in self-isolation for 2 weeks.
When should I start with my Flight Pass application?
There is no perfect time to request your Cyprus Flight Pass, but you do have to finish the process 24 hours before your departing flight.
You should also take into consideration, which Category the country you are flying from is in, so you can ensure if you are or not requested a molecular test certificate for COVID-19.
How is the Cyprus Flight Pass application process?
The first step before proceeding to fill out your Cyprus Flight Pass application form is to verify in which Category the country you are flying in from is located and what specific requirements you need to present.
The application process is straightforward and detailed; you must follow the next steps:
Start by creating an account and including your personal information, mostly found on your passport photo page.
You must then give information regarding your flight and where you will be staying.
The third step is to make legal declarations, to ensure you will accept to take a COVID-19 test on arrival if asked, among other topics.
If the country you're flying from is categorized as B or C, you will need to give evidence of negative COVID-19 test results.
Once you make the online payment, you will need to submit the form.
The results will be delivered to the email you provided, and you will need to have it at hand before boarding the aircraft.
What information must I provide for my Cyprus Flight Pass?
Travelers applying for the Cyprus Flight Pass must provide information that is found on their passport and also details related to their trip to Cyprus. These requests will be along the lines of:
Flight information
Reason to travel to Cyprus
Personal and contact details
Specification on where you'll stay once in Cyprus
Emergency contact info during your stay in Cyprus
What kind of legal declarations must I make for the Cyprus Flight Pass?
The legal declarations are mostly referred to as travelers coming from countries under categories B and C, because they are related to a Covid-19 test.
While filling out your Cyprus Flight Pass application, you will need to give consent that you may be selected for a COVID-19 sample testing or that you will stay in self-isolation for 14 days.
Further detail into these declarations can be found on the application form.
Can I get my Flight Pass results delivered faster?
The application process is very straightforward and can be a bit complicated when asking for health details to ensure you are not traveling with the COVID-19 virus. And yet, you Cyprus Flight Pass results can be delivered faster if you decide to go for fast processing speed.
These are the processing speeds iVisa.com offers:
Standard process time delivers a flight pass in

24 hours

.
Rush process time speeds the process and delivers documents in about

8 hours

.
Super rush process time is the fastest option and can deliver your flight pass within

4 hours

.
How safe is my Cyprus Flight Pass application through the iVisa.com platform?
Because the Cyprus Flight Pass is an online application we understand that you will need to include your personal information in the form, and that will stay saved on our databases. The iVisa.com platforms use a dependable security system to ensure that your data is safe on our platform and database after submitting your application form.
Here are some reviews from our past clients regarding our services and platform protection.
Where can I find more details on the Cyprus Flight Pass?
We understand that you can still have questions about the Cyprus Flight Pass application process and its restrictions. To help answer your questions we ask that you email us at [email protected], or visit the iVisa.com website to find more information about it.
Your trip into Cyprus awaits. Start your journey here!