Cyprus is a beautiful destination in the Mediterranean that most people willing to visit Europe must spend time with their family and friends. However, you will have to consider the government's health measures for your safety to go there. That is why iVisa.com will clarify all your questions about the Cyprus Vaccination Requirements: Do I need a vaccine to travel to Cyprus? Start your trip today.
You will also need to consider the other travel requirements to stay in the country based on your nationality. If you do not know which ones you would need to get, iVisa.com can help you! You will only have to enter our website and use our visa tool checker to verify it. If you want to obtain them easily, you would only have to fill our application form.
Read more about the Cyprus Vaccination Requirements: Do I need a vaccine to travel to Cyprus? in the following lines.
Note: Since April 18th, 2022, the Cyprus Flight Pass is no longer necessary to enter the country.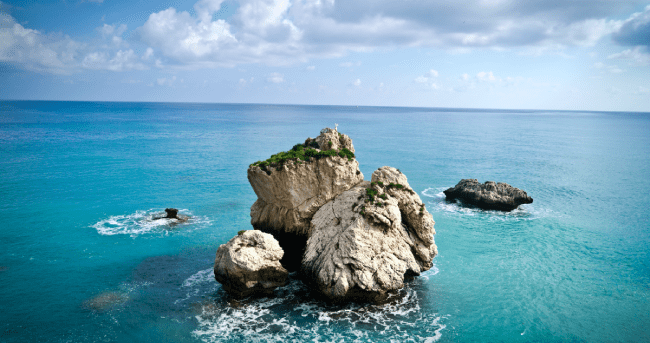 How do I get a travel document with iVisa.com?
Complete the online form with your personal information.
Check your answers to make sure they are all correct, then select your preferred processing time and pay the relevant fee.
Upload any essential document scans, then hit submit. The document will be sent to your inbox when it has been approved and processed. That's all! iVisa.com makes it effortless for you.
Frequently Asked Questions
Do I need a vaccine to travel to Cyprus?
Yes, you will need some vaccines to stay in the country for your safety. Most of these vaccines are recommended, but they are not mandatory for most nationalities.
Varicella.
Measles.
Influenza.
Diphtheria.
Tetanus.
Pertussis.
Rubella.
Mumps.
Polio.
That's all you need to know about the Cyprus Vaccination Requirements: Do I need a vaccine to travel to Cyprus?
Do I need any other documents to visit Cyprus?
Yes, you will need other documents to visit Cyprus. Depending on your nationality, you might need a paper visa or any other travel authorization to enter. If you are not sure, we recommend using the iVisa checker tool to verify that information. At the same time, you will have the opportunity to get them with iVisa.com. Please, do not forget to consider the Cyprus Vaccination Requirements: Do I need a vaccine to travel to Cyprus?
Bear in mind that you might only need the following:
Your passport, with a scan of the information page. That's the page with your picture on it.
A credit or debit card to pay the processing fee.
An email address to receive the eVisa.
Do I need a COVID vaccine or vaccination certificate to enter Cyprus?
COVID vaccination certificates are not mandatory to enter Cyprus at this time. Since information may change quickly, we advise you to follow up on the latest Cyprus travel updates and/or contact your local embassy.
Do I need to take a COVID test before traveling to Cyprus?
COVID test prior to arrival: Pre-departure tests are no longer required.
Do I need to quarantine when I arrive in Cyprus?
Quarantine requirements: There are no quarantine requirements.
Can iVisa.com help me with the entry requirements for my travel?
Our services include a fast and reliable process to help you get this document. We can help you at any time! All you have to do is to fill in an online form.
I have a travel emergency! Can you speed up my process?
Yes! We have designed three different processing speeds to ensure that we can help adventurer just like you with your documentation:
Standard processing: This option is best for people with a decent amount of time before their departure date.

Rush processing: Choose this processing speed when you can afford to pay more and get your document processed faster.

Super Rush processing: This is the best option when you're working under a tight deadline or in an emergency. With Super Rush processing you'll get your document back in record time.
Is iVisa.com a secure platform?
Undoubtedly it is! iVisa.com is one of the most reliable alternatives to obtain your travel documents to visit Cyprus. You will not have to worry about tedious paperwork, but you will only have to complete the application form we prepared for you. It will not take more than ten minutes to do. Our fantastic team will help you whenever you need it while you wait comfortably at home. Do not forget about the Cyprus Vaccination Requirements: Do I need to travel to Cyprus?
Do not think twice and apply right now!
I have more questions, how can I contact you?
Feel free to reach to our support agents who will be ready to assist you at any time to clarify all your inquiries about the Cyprus Vaccination Requirements: Do I need a vaccine to travel to Cyprus? They will be ready to help you so that you can chat with them 24/7. Talk to them here.
iVisa.com Recommends
One of the largest islands in the Mediterranean in Cyprus. It has over 1.2 million inhabitants living there. It is well-known for being one of the most attractive countries to visit for its cruise ships. If you want to visit Cyprus, but you don't know where to go, don't worry because iVisa.com will clarify where you should stay during your trip.
As you know, Cyprus is an island. That is why you will have different plans to visit the beach and sunbathe. We suggest you go to Larcana because you will have the chance to explore one of the most beautiful cities in the country with its traditional building that traces back to the Middle and Modern ages. Have you heard about the Church of Saint Lazarus? It is an iconic and medieval church with its Romanic architecture. You should also go to Mackenzie Beach. Even though it is a small beach, it is a comfortable place to stay with your family and friends. If you prefer another one, we recommend you going to Finikoudes, a renewed one.