Visa Policy for Cyprus
If you're looking to visit Cyprus soon, make sure to know all about the Cyprus visa policy. This policy provides information about the countries that can enter Cyprus without visas and the nationalities that may need to do some procedures before the trip.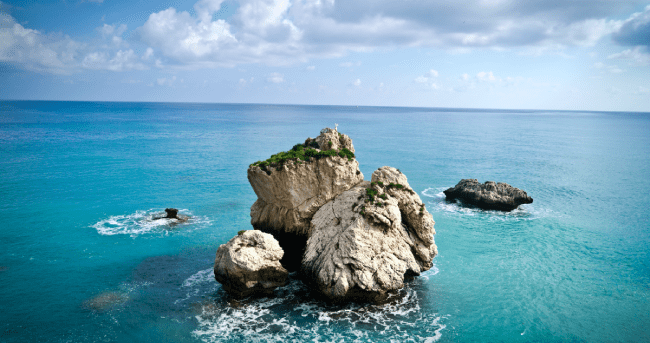 In 2004, Cyprus joined the European Union as a state member, which means that the Cyprus Government has adapted to several immigration policies from the EU. However, Cyprus isn't part of the Schengen visa, but it hopes to be soon. Nowadays, Cyprus allows free entry to over 90 countries. A part of this group are EU member states, and the other ones have specific agreements with Cyprus.
If you come from an EU member state, you don't even need a passport to enter Cyprus. As long as you have a valid national ID when entering Cyprus, you will have freedom of movement in all EU countries. Besides, you have third-national countries that can enter Cyprus for tourism, business, transit, or medical reasons. For these cases, you need to have a passport.
For any other nationality that doesn't have international agreements with Cyprus, there is a need to apply for a visa through a diplomatic mission of Cyprus. You need to collect all the required documents and check with the embassy or consulate the process.
Continue learning more about the Cyprus visa policy to have a smooth entry to this island.
Tourist Visa Policy for Cyprus
First of all, we can confirm that over 90 nationalities don't need any type of visa to enter Cyprus for a short stay for tourism purposes. The Cyprus visa policy explains that travelers from EU member states have it even easier because they only need a national ID to enter Cyprus at any entry point. Cyprus immigration authorities usually allow a maximum stay of 90 days for all these visa-exempt countries.
If a country doesn't have the benefit of free entry to Cyprus, it means you will need to apply for a visa through an embassy or consulate. Although the process isn't complicated, it's still more tedious than having free access with just your passport.
Don't worry about anything, as you can find all the answers you need with the Cyprus visa policy.
Tourist Visa for Cyprus
The Cyprus visa policy outlines that over 150 nationalities need to have a tourist visa before arrival to Cyprus. For this case, you need to go through the Cyprus embassy or consulate to have a tourist visa. First, you need to make an appointment at the diplomatic mission office to know all the requirements for your specific situation and nationality.
Once you have a date for your interview, you must have the following requirements:
Complete the Cyprus visa application and submit it in person.
Two passport photos.
Passport. Your passport must be valid for at least 3 months beyond the duration of your stay in Cyprus.
Travel arrangements. Show your return ticket, but you shouldn't buy it until you have an approved visa.
Hotel reservation.
Show funds for your trips with salary slips or bank statements.
If visiting friends or family, have a letter of invitation.
A letter from your employer stating you have a steady income.
Remember that the embassy could take several days to provide a final answer for your tourist visa. For this reason, apply well in advance so you don't have any issues. Learn more details with the Cyprus visa policy as it has all the details you need. The nationalities that need to apply for a tourist visa for Cyprus are:
Afghanistan
Aland Islands
Algeria
American Samoa
Angola
Anguilla
Armenia
Aruba
Azerbaijan
Bahrain
Bangladesh
Belarus
Belize
Benin
Bermuda
Bhutan
Bolivia
Bonaire
Botswana
British Indian Ocean Territory
British Virgin Islands
Burkina Faso
Burundi
Cameroon
Cambodia
Cape Verde
Cayman Islands
Central African Republic
Chad
China
Christmas Islands
Cocos Islands
Comores Islands
Congo (Rep.)
Congo (Dem Rep.)
Cook Islands
Cuba
Curacao
Djibouti
Dominican Republic
Ecuador
Equatorial Guinea
Egypt
Eritrea
Eswatini
Ethiopia
Falkland Islands
Faroe Islands
Fiji
French Guiana
French Polynesia
Gabon
Gambia
Ghana
Gibraltar
Greenland
Guadeloupe
Guam
Guernsey
Guinea
Guinea-Bissau
Guyana
Haiti
India
Ivory Coast
Indonesia
Iran
Iraq
Isle of Man
Jamaica
Jersey
Jordan
Kazakhstan
Kenya
Kuwait
Kyrgyzstan
Laos
Lebanon
Lesotho
Liberia
Libya
Madagascar
Malawi
Maldives
Mali
Martinique
Mauritania
Mayotte
Mongolia
Montserrat
Morocco
Mozambique
Myanmar
Namibia
Nauru
Nepal
New Caledonia
Niger
Nigeria
Niue
Norfolk Islands
North Korea
Northern Mariana Islands
Oman
Pakistan
Palestinian Territory
Papua New Guinea
Philippines
Pitcairn Islands
Qatar
Reunion
Russia
Rwanda
Saint Barthelemy
Saint Helena
Saint Martin
Saint Pierre and Miquelon
Sao Tome and Principe
Saudi Arabia
Senegal
Sierra Leone
Sint Maarten
Somalia
South Africa
South Georgia and the South Sandwich Islands
South Sudan
Sri Lanka
Sudan
Suriname
Svalbard and Jan Mayen
Syria
Tajikistan
Tanzania
Thailand
Togo
Tokelau
Tunisia
Turkey
Turkmenistan
Turks and Caicos Islands
Uganda
United States Virgin Islands
Uzbekistan
Vietnam
Wallis and Futuna
Yemen
Zambia
Zimbabwe
Besides your tourist visa, you need to acquire the Flight Pass before your trip. As the pandemic continues to be a health hazard in most countries, you need to have this health document to let Cyprus authorities control the virus.
Other Visa Information for Cyprus
If you want to explore more about visas for Cyprus, always come back to the Cyprus visa policy for more details.
Cyprus is a great destination not only for tourism but also for working. In case you want to start working in Cyprus and your country doesn't have a specific agreement for this matter, then you need to apply for a work visa. The requirements for your application are the following:
Complete forms M.58 and M.64.
Provide a copy of your passport.
A criminal background check
Medical certificate
A letter from your bank to guarantee 200 to 500 Cyprus pounds to cover repatriation expenses. It should be valid for six months after your contract has expired.
A work contract. It should be approved by the Department of Labour of the Ministry of Labour and Social Insurance.
Pay the fee of 20 Cyprus pounds.
EU member state travelers have different guidelines, so check with the Cyprus embassy or consulate for these specifics.
On the other hand, there are special categories according to the job you're looking to perform in Cyprus. Check the visa domestic assistants, employees of companies of foreign interests, visa for artists, and working holiday agreement with Australia. Each of these visas has specific requirements that you need to follow according to your situation. Remember to apply several weeks in advance, as Cyprus authorities could take a long time to provide a final answer.
Don't worry! The Cyprus visa policy has all the information you need for your next trip to Cyprus. Learn more about the visas you need to have before traveling.