Many monuments in Cyprus hold more than 10,000 years of history and have witnessed cultural changes, as well as having seen the impact of Coronavirus. With the current pandemic debilitating in many parts of the world, Cyprus has decided to reopen its borders.
By allowing visitors to reenter the Island, citizens from Sweden are some of the fortunate ones to get to arrive in Cyprus and discover Greek ruins and Turkish mosques throughout the land. Although some people might not believe so, Cyprus has many cities, and they are all easily reached by the state motorway. This way, you can rent a car and drive to a different town in about 2 hours to discover other sides of the country.
To enter Cyprus during Coronavirus citizens of Sweden will be obliged to apply for a Cyprus Flight Pass and show its results before departing. Its purpose is to ensure you are healthy and are not a carrier of the COVID-19 virus.
Because restrictions for each country are changing each week, you must stay alert. At the moment, citizens from Sweden must also present a laboratory test for COVID-19.
Here are some FAQs that will give you detailed information on how the Cyprus Flight Pass works and an in-depth idea of its purpose. It's a short reading with specifications on the Cyprus Flight Pass application and how iVisa.com can help throughout the process.
Note: Since April 18th, 2022, the Cyprus Flight Pass is no longer necessary to enter the country.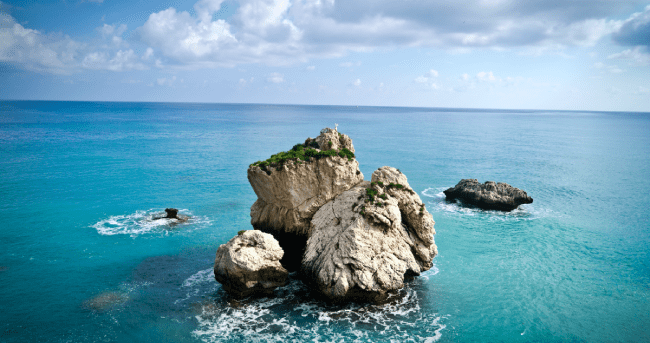 FREQUENTLY ASKED QUESTIONS
Do I need a COVID vaccine or vaccination certificate to enter Cyprus?
COVID vaccination certificates are not mandatory to enter Cyprus at this time. Since information may change quickly, we advise you to follow up on the latest Cyprus travel updates and/or contact your local embassy.
Do I need to take a COVID test before traveling to Cyprus?
COVID test prior to arrival: Pre-departure tests are no longer required.
Do I need to quarantine when I arrive in Cyprus?
Quarantine requirements: There are no quarantine requirements.
Do all citizens of Sweden need a Cyprus Flight Pass during Coronavirus?
Following the new regulations of entry to Cyprus, all visitors must have a Cyprus Flight Pass before arriving; this includes citizens of Sweden. The document serves as a Health Declaration to ensure you haven't been exposed to the COVID-19 virus.
Must citizens of Sweden take a COVID-19 test upon arrival?
Sweden is currently grouped in Category C, which means travelers departing from Sweden are allowed to enter Cyprus but have a high-risk of being bearers of the COVID-19 virus.
All citizens of Sweden must carry their Cyprus Flight Pass before boarding their flight, and need to have a Certificate of Negative Laboratory Test Results for COVID-19. This doesn't mean that they are exempt from being asked to take a COVID-19 test upon arrival at the Cyprus Airport.
How will citizens of Sweden be able to enter Cyprus during Coronavirus?
Sweden is part of the countries that have been given the green light to visit Cyprus during Coronavirus. Although its citizens are allowed, they face some restrictions before entering.
For starters, they must show their Cyprus Flight Pass and a Laboratory Certificate that proves your negative COVID-19 test results.
Additionally, because Sweden is part of Category C, the travelers will have to follow a self-isolation stage of 14 days when arriving in Cyprus.
What information must I provide for the Cyprus Flight Pass application?
Throughout your Cyprus Flight Pass application you are required to give general information about yourself and your travels, this includes:
Passport details and email address
Incoming flight information
Your purpose of travel
Accommodation details
An emergency contact while you are in Cyprus
When should I request the Cyprus Flight Pass?
Though the Cyprus Flight Pass is a fast and accessible process, the way to get your results processed faster is through iVisa.com services.
You might even get your results in less than a day if you decide to go for one of the following options:
Standard processing time so you can be document ready in

24 hours

.
Rush processing time works to deliver your documents in

8 hours

.
Super rush processing time efficiently gets your Flight Pass results delivered in about

4 hours

.
How easy can citizens of Sweden apply for Cyprus Flight Pass?
The Cyprus Flight Pass is an online document that travelers wanting to visit Cyprus can apply for. By using the iVisa.com website you can also select how fast you want your form submission to be sent and for you to receive your results.
The steps to getting your fast Cyprus Flight Pass are:
1.Fill out the form with your details, and select a processing speed for your application, from the options mentioned previously.
2.Verify that the information The first step is valid and answer all questions related to your flight to Cyprus and previous flights.
3.The third step is to answer the legal declarations regarding your contact with the COVID-19 virus.
4.For the last step, make the fee payment and submit the form.
If you have any problems throughout your application process with iVisa.com, contact the 24/7 support service.
How safe is the iVisa.com platform?
Part of the iVisa.com service is to guide the clients on their Cyprus Flight Pass application and speed its final process to get results. Additionally, the client details are vital which is why the service also includes taking care of their data.
During and after each application the information is stored on the company's databases under the best security systems to ensure each piece of content is well protected from digital threats.
Who can I request more details on the Cyprus Flight Pass?
For any additional questions you might have regarding the Cyprus Flight Pass, you can visit the iVisa.com website or send us a message with your questions. You can also call our 24/7 contact center at +1 (786) 460-2707.
Cyprus awaits you! Start your journey with iVisa.com.