Now that more people are getting vaccinated, the travel opportunities are endless. If you have a covid vaccine, now you can start planning a trip to Cyprus. The Cyprus Government has established all the health protocols to keep vaccinated tourists safe during their stay. You only need to acquire the Vaccination Passport Cyprus beforehand. The good news is that iVisa.com can help you with the online procedure.
A vaccination passport or certificate is a document that gives you access to Cyprus and allows the security to travel freely despite coronavirus. Can you believe it? Now you can actually travel without worrying about getting sick and enjoy your holiday to the fullest. The world is moving forward with the vaccination plans, and traveling has become so much easier. It's the right time to visit Cyprus.
Note: Since April 18th, 2022, the Cyprus Flight Pass is no longer necessary to enter the country.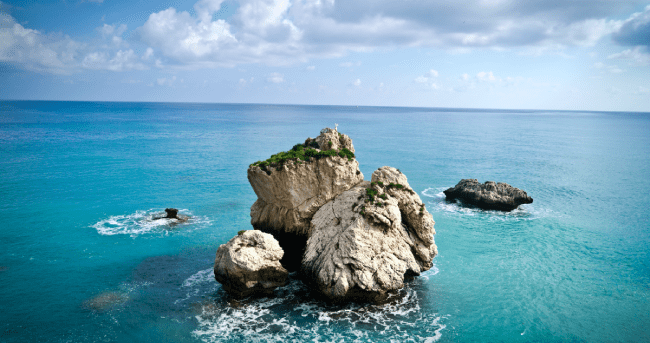 Frequently Asked Questions
What is the vaccination certificate, and what other required documents do I need to travel to Cyprus?
A vaccination certificate is a travel document that allows your smooth entry to Cyprus without concerns about the covid pandemic. In this case, you are looking for the Vaccination Passport Cyprus.
Apart from this document, you will need to have the Cyprus Flight Pass. This document will register your data into the Cyprus Government database.
Do I need a COVID vaccine or vaccination certificate to enter Cyprus?
COVID vaccination certificates are not mandatory to enter Cyprus at this time. Since information may change quickly, we advise you to follow up on the latest Cyprus travel updates and/or contact your local embassy.
Do I need to take a COVID test before traveling to Cyprus?
COVID test prior to arrival: Pre-departure tests are no longer required.
Do I need to quarantine when I arrive in Cyprus?
Quarantine requirements: There are no quarantine requirements.
How much does this document cost, and when can I get it?
The Cyprus Flight Pass has different fees according to how fast you need it.
Standard processing time:

24 hours

-

USD 33.49

.
Rush processing time:

8 hours

-

USD 67.99

.
Super Rush processing time:

4 hours

-

USD 106.99

.
Is iVisa.com safe?
Of course! We have been working with travel documentation for years and helping travelers with their trip plans. Trust us and enter Cyprus without any problems.
Explore the comments section and confirm we have the best service on the market. iVisa.com has all the tools to help you with the Vaccination Passport Cyprus.
Where can I find more information?
Don't hesitate to connect with our customer service agents, who are ready to answer all your questions about the Vaccination Passport Cyprus. We are available 24 hours a day.
Go to the application page now
iVisa.com Recommends
Traveling to Cyprus is an incredible experience as this small island offers history and unique beaches. Visit Ancient Kourion, where you can find a theater and the House of Eustolios. Also, check the Byzantine basilica, where the mosaics and columns will take your breath away. Head to St. Hilarion Castle that holds legends and myths from unmemorable times. Locals tell the legend of a fairy queen who built the castle and charmed local shepherds nearby. Observe the barracks, stables, towers, royal apartments, and chapels.
Continue with Larnaca, a seaside resort with a vibrant atmosphere. Go to the Turkish Quarter, known as Skala, or head to Agios Lazaros so you can learn more about the town's history. If you want some nature, explore the salt lake. We can assure you will find pink flamingos and marvelous natural landscapes. Don't miss Karpas Peninsula, located in North Cyprus. Put on your hiking boots and explore the trails, villages, and hidden historical monuments. Visit the mosaics of Agia Triada and the church of Agios Filon. We know you will find it fascinating. Besides, you can't leave without visiting Golden Beach. Head to Ancient Salamis, where you can find a Grand Hellenistic statuary with statues without heads as the Christians took them once they ruled the city. The Byzantine churches are also fascinating as they showcase incredible architecture.