Traveling to Cyprus is an unforgettable experience. Still, you should be aware of the latest dispositions related to the Coronavirus pandemic. Cyprus authorities are requesting to know which COVID-19 vaccine have you gotten. It's essential to control the pandemic as it's still present in Cyprus. Don't worry! Because iVisa.com has all the tools for you to know which COVID-19 vaccines are approved for travel for Cyprus (July 2021).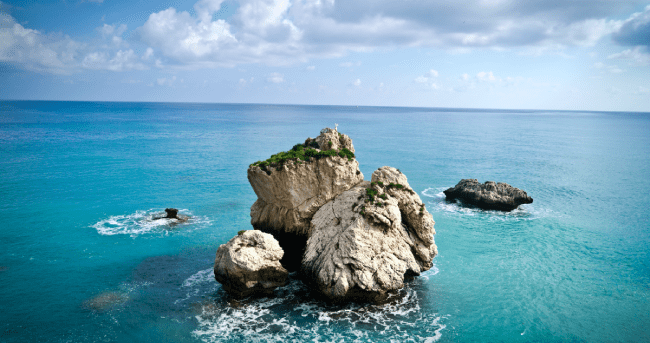 Continue checking more details in the following lines.
Frequently Asked Questions
Which risk category is my country?
Green Category countries are United Arab Emirates, Jordan, Kuwait, New Zealand, Saudi Arabia, Italy, Malta, Vatican.
Orange Category countries are France, Denmark, Greece, Spain, Portugal, Sweden, Czech Republic, Andorra, Monaco, Liechtenstein, Norway, Australia, Japan, Qatar, China (including Hong Kong and Macau), Bahrein, South Korea, Uruguay, Rwanda, Chile.
Red Category countries are Austria, Belgium, Bulgaria, Germany, Estonia, Ireland, Croatia, Latvia, Lithuania, Luxembourg, Netherlands, Hungary, Poland, Romania, Slovakia, Slovenia, Finland, San Marino, Switzerland, Iceland, Egypt, Armenia, Georgia, United States of America, United Kingdom, Israel, Canada, Belarus, Lebanon, Oman, Ukraine, Russia, Serbia, Singapore.
Countries that are not mentioned in the green, orange, and red categories are considered as Grey Category.
Do I need a COVID-19 vaccine or vaccination certificate to enter Cyprus?
Cyprus authorities request incoming visitors to follow all the health protocols before even landing in the country. In general terms, you should have a Covid vaccine passport or vaccination certificate for a smooth entry. It will also help you skip a few protocols.
Health guidelines during COVID change quickly, so keep updated with the latest news about Cyprus.
Which COVID-19 vaccines are approved for travel for Croatia (July 2021)?
The Cyprus government complies with the approval of the European Medicines Agency (EMA) and the World Health Organization (WHO). We can confirm these are the vaccines approved by Cyprus:
Comirnaty – Pfizer/BioNTech Manufacturing GmbH
Vaxzevria – AstraZeneca
Vaccine AstraZeneca (Covishield™), Serum Institute of India Pvt. Ltd.
Spikevax; mRNA-1273), Moderna Biotech
Janssen-Cilag International NV.
Vero Cell – Sinopharm/Beijing Institute of Biological Products Co., Ltd.
Sinovac-CoronaVac (Vero Cell), Sinovac Life Sciences Co., Ltd.
Sputnik V - Gam-COVID-Vac
We can discuss which COVID-19 vaccines are approved for travel for Cyprus (July 2021) and solve all your doubts.
Do I need to quarantine when I get to Cyprus?
According to the health dispositions in Cyprus, if you have a vaccination certificate, there is no need to quarantine upon arrival.
For travelers without a vaccine certificate, the health measures will depend on the country you're coming from.
Let us explain which COVID-19 vaccines are approved for travel for Cyprus (July 2021).
Can iVisa.com help me in obtaining the entry documents for visitors to Cyprus?
Of course! iVisa.com is here to give you a hand with all your needs for your trip to Cyprus. You will need a valid passport that will help you have the Cyprus Flight Pass. You must have this health declaration before landing in Cyprus. It's mandatory.
Continue learning which COVID-19 vaccines are approved for travel for Cyprus (July 2021) with us.
What are the processing times and prices?
Select one of the following alternatives:
Standard processing: if you can wait a regular time, choose the cheapest option.

USD 20.00

-

24 hours

.
Rush processing: Pay a higher price, and our team will work faster on your application.

USD 20.00

-

4 hours

.
Super Rush processing: Your health declaration will be ready within minutes.

USD 20.00

-

30 minutes

.
What are the documents I need to start my iVisa.com Application?
The Cyprus Flight Pass only request these three requirements:
A valid passport. Show the personal details and photo.
A payment method. Pay for the service with a credit/debit card.
An email address to receive the documentation.
Learn which COVID-19 vaccines are approved for travel for Cyprus (July 2021) with the iVisa.com team.
Is it safe to use iVisa.com?
Yes! Our platform features the highest security standards that make sure your details are safe throughout the service. Check our testimonials to confirm iVisa.com service is the best for you!
If I have more unresolved questions, where can I find more info?
Communicate with our support agents, who can solve your doubts about which COVID-19 vaccines are approved for travel for Cyprus (July 2021).
We're available 24 hours a day!
iVisa.com Recommends
Cyprus is a tiny island in Europe that has so much to offer you. Start your trip with Kourion. Its privileged location in a coastal cliff allows you to see the Mediterranean below. Although you can get lost in this vast place, we recommend checking the theater and the House of Eustolios, where you will find precious mosaics. Also, make your way to the Byzantine basilica that shows tumbled columns and a mosaic floor.
Continue with St. Hilarion Castle, an old Crusader bastion. The ramparts and chambers are fabulous. Don't miss the lower castle buildings, where you can see soldier barracks and stables. In the upper part, check the towers, royal apartments, and churches. North Cyprus offers three castle ruins, but we can confirm that Sr. Hilarion is the most impressive one.
If you're looking for a relaxing place in Cyprus, head to Larnaca. Check the Turkish Quarters and the Agios Lazaros, a local church. Visit the salt lake, located on the west side of Larnaca. You can see pink flamingos and tons of hill villages in the surroundings.