Czech is famous for many places and the Cathedral of St. Peter and Paul in Brno is one of them as well as the most important national monument in Czech. The most remarkable features of this cathedral are the crypt and the Kapistranka pulpit. You can also visit Spilberk Castle that was built in the 13th Century, Brno City Museum, and the Tugendhat Villa that was built in 1930. These architectures are perfect examples of modern architecture from the early twentieth century in Europe. To visit this Cathedral from New Zealand, you need to apply for a Czech ETIAS.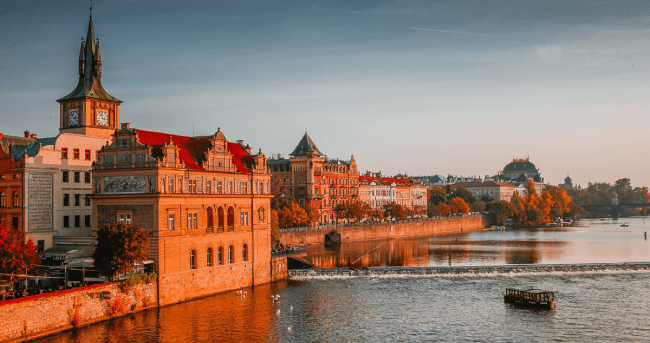 When you plan a trip to Czech, you must check requirements for the Czech ETIAS for the citizens of New Zealand. You can also contact iVisa.com and get more information about Czech ETIAS. You can utilize our amazing services to get your travel document ready as soon as possible.
To know more about Czech ETIAS and its procedure you can go through the following FAQs:
FREQUENTLY ASKED QUESTIONS
What does Czech ETIAS mean?
Czech ETIAS is a newly developed mandatory travel document that allows you to enter Czech if you are traveling from any of the sixty-two visa-free countries. This travel document is similar to the US ESTA. The European Union introduced this document to enhance border security and reduce terrorism in Europe.
If I am traveling with kids. Do I need a Czech ETIAS for them?
Yes, every citizen of New Zealand or another visa-exempt country needs Czech ETIAS to enter Czech. This is a mandatory travel document that will be operational by 2022.
Which documents are required to apply for a Czech ETIAS?
Even though this document is an online travel document and is being accessed via a simple electronic procedure, you are still required to submit some documents to apply for the Czech ETIAS. Providing exact information about the required documents is not possible as this document is still not operational. These documents are:
A valid Passport with six months validity from the date of your travel
An email address to obtain your travel document
Payment alternatives like credit/debit card or PayPal account
How can I apply for Czech ETIAS utilizing iVisa.com services?
iVisa.com is happy to help you apply for your Czech ETIAS? Busy in your daily chores? Don't worry, we are here to assist you in getting your travel document in a simple way. You have to follow some basic steps and get your document.
First, you need to fill an online application form by providing some basic information
Second, re-check the provided information
Third, pay the fee and submit the application
What are the processing time and application fee options for the Czech ETIAS?
When you apply for the Czech ETIAS with iVisa.com, you have three options for processing time with fees from which you can select the option that suits you best. Providing exact detail about processing time and fees is impossible as this document is still in the process of implementation. The options will be:
Standard Processing Time: You can get your travel document in the most affordable way when you select this option. Choosing this option will let you obtain your document with standard delivery.
Rush Processing Time: Choosing this option is perfect for those travelers who require their document a bit early by paying a bit extra fee.
Super Rush Processing Time Option: When you need your document as quickly as possible this option is best for you. This is, however, the most expensive alternative for processing.
Can I trust iVisa.com for obtaining the Czech ETIAS?
Yes, iVisa.com services are completely trustworthy as we utilize advanced security systems and offer genuine and transparent services to our valuable customers for many years. We offer the best and reliable services in obtaining the Czech ETIAS.
What if I have doubts regarding the Czech ETIAS procedure?
If you still have doubts regarding Czech ETIAS procedure? Visit our website and get more info by contacting our customer care executives and checking reviews dropped by our clients.
We like to make travel easy for you! Start your application here.