If you are planning to visit one of the smallest and most beautiful countries in Europe, then you are probably thinking of the Czech Republic. Their breathtaking castles and magnificent cultural and historical inheritance make this destination one of the must-visit places in the Old Continent. For that reason, by the end of 2022, Serbian citizens must get an ETIAS to travel around the Czech Republic. You can apply for the document online through their official website, but it will be more complicated and difficult, or you could use the easy route and apply with iVisa.com.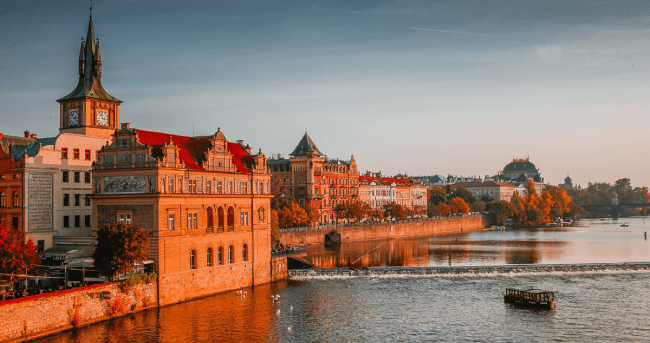 If so, you must know what you should do to get a Czech ETIAS for citizens of Serbia. The process with iVisa.com is simple and you can do it from your smartphone, computer, or tablet!
We invite you to read this article, so you can learn more about the steps you should follow during this process.
Frequently Asked Questions
What is an ETIAS and why is it important?
An ETIAS visa is an electronic document that will allow non-European citizens to visit the Schengen region. It will be important for those foreigners who will explore the region for transit, pleasure, or business up to 90 days.
Tourists will have to apply for an ETIAS Visa to enter the Schengen countries, including Serbians, by the end of 2022.
It is essential to highlight that the ETIAS visa is not the same as a Schengen visa as you can apply online for an ETIAS visa by filling out an application form. This visa will count with a validity of 3 years if it is approved and you can enter any country of the Schengen region for up to three months in every six month period.
Do I need to apply for an ETIAS visa if I'm a Serbian?
Serbian citizens must carry with a valid passport in order to visit the European Union until the year 2022. After that time, it will be mandatory for all citizens of Serbia to apply for an ETIAS visa online.
Take into account that all Serbians will need this document to visit the Schengen region. The ETIAS visa waiver is being developed by the European Union to prevent the entry of any threat from the outside and strengthen the security of the region.
What documents do I need to apply for the ETIAS visa?
The official documents that you will need to apply for this mandatory travel requirement may change at any time up until they release the ETIAS visa waiver to the public. For that reason, we recommend you to apply with iVisa.com so you will not be worried about anything else.
The information that you will need to provide is the following:
Your personal information.
Your current email address.
A valid payment method such as your credit card or a Paypal account.
You can still apply directly on the ETIAS official website, but it will be more paperwork to do by yourself. Yet you could use iVisa.com services to save time and effort because we work hard to bring you the best service.
What are the costs and the waiting time of the procedures of iVisa.com?
As we mentioned before, the ETIAS visa is being developed and it has not been launched to the official public yet as this requirement will be available by the end of 2022. For that reason, iVisa.com has prepared three different options that you can choose that will depend on your exigency.
These are:
Standard processing procedure: It's the most affordable one, but it will take more time to receive it.
Rush processing procedure: This option will allow you to receive it for less time, but it costs more.
Super rush processing procedure: It's the fastest alternative, but the most expensive option.
Is it safe to apply online with iVisa.com?
Without any doubt! iVisa.com is highly reliable and safe. We are an experienced travel agency that will take care of your information carefully. iVisa.com understands the importance of security to their clients. For that reason, we have designed a secure website, so your information will be protected.
Our professional team has an excellent review of different customers. If you have still got some doubts about it, you can review the feedback from our satisfied customers.
How can I get in touch with you if I have further questions?
You can contact us through any of our customer services at any time! Our agents are willing to help you 24/7. In case you want to contact us via email, you can find us on help@ivisa.com.