The Plzeň town in the Czech Republic is the place where Pilsner was created 175 years ago. If you like the famous pale lager beer, this town is the best place to try it. Have a taste of Pilsner Urquell, the first blond lager in the world that is still produced today. Start planning the trip to the Czech Republic and think about the travel documents you will need.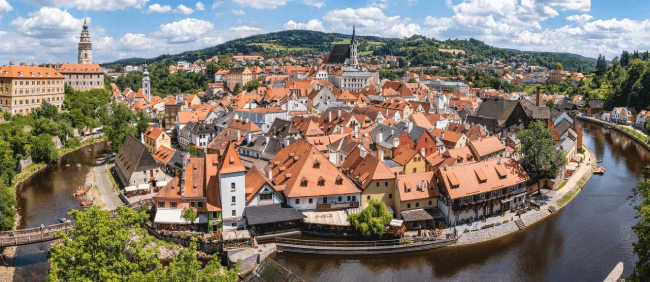 Citizens of Bosnia and Herzegovina who decide to travel to the Czech Republic must know about the electronic system put in place called ETIAS. This online form will be required for countries exempt from a Schengen visa such as Bosnia and Herzegovina.
iVisa.com continues to bring you the best services for your travel documents and soon you will be able to apply for ETIAS with iVisa.com. This will be a simple, fast, and 100% reliable product.
Check the next FAQs to find out more details.
Frequently Asked Questions (FAQs)
What does ETIAS mean?
ETIAS means European Travel Information and Authorization System. This new entry requirement has been established by the European Union to control European borders the best way possible. This form is 100% online and will be very easy to get once is available.
The information collected from ETIAS will be used to detect and stop potential threats to the Schengen zone.
Citizens of Bosnia and Herzegovina need an ETIAS?
Yes, citizens of Bosnia and Herzegovina need an ETIAS. There are62 countries that don't need a Schengen visa to enter the Czech Republic so an ETIAS will be necessary. One of those countries is Bosnia and Herzegovina. The ETIAS process is easy, so start checking all the requirements.
Where can I go with the Czech ETIAS?
Apart from the Czech Republic, you can visit all the countries in the Schengen area. These are 26 countries in the European continent part of the Schengen agreement. Make sure to know if the countries you want to visit are Schengen, so you know if you need an ETIAS. Use the iVisa.com Visa Checker and confirm you only need an ETIAS as a citizen of Bosnia and Herzegovina.
Having some doubts about this? Contact the support team to help you.
How long is the Czech ETIAS valid for?
You can stay up to 90 days in a 180-day time period in the Czech Republic or any other Schengen country. As per the ETIAS document, it can be used for 3 consecutive years once it's approved.
Start your European journey by applying here!
Which requirements are important for Czech ETIAS?
ETIAS application will require information about your name, address, date of birth, and nationality among others. Take into consideration that you will have to give details about previous trips to risky countries, criminal offenses, and medical records.
Get the following too:
A passport scan with a clear view of the picture and personal information.
An email address that must be valid so the ETIAS document arrives safely.
Payment options, choose between a Paypal account or a credit/debit card to pay the ETIAS service.
What are the processing times?
iVisa.com offers you three services for the processing times of your preference:
Standard service, the most common service with iVisa.com.
Rush service, a faster time for a regular fee.
Super rush service, the minimum waiting period, and your document will be ready very soon.
What are the ETIAS steps?
Complete these 3 steps:
Respond the questionnaire and select a processing time (Standard, Rush, or Super Rush)
Double-check the information and fill out any incomplete spots. Determine how you will pay, either with a credit/debit card or with a Paypal account.
Attach the copy of your passport.
Get in touch with iVisa.com support agents in case you have some doubts.
What will I receive in my email?
The ETIAS document will safely arrive at your email inbox if you have provided a valid email address. iVisa.com recommends printing the email or saving it in a personal electronic device. As soon as you arrive, show the ETIAS document to airport officers so you can enter the country.
How safe is the ETIAS with iVisa.com?
The ETIAS or any other travel document will be safely handled by iVisa.com. iVisa.com specializes in this type of documentation and continues to update its processes to bring you the best option in the market. Read our customer comments to find out more about iVisa.com.
Where can I obtain further info?
Please go to our main page to search more about iVisa.com services. Also, connect with our professional support team that is available 24/7.
Apply and get your Czech ETIAS soon!