Depending on the purpose of your trip to the Czech Republic, you might need a specific type of visa. You can find different types of visas that will apply to your circumstance.
You might want to visit the Czech Republic to study, work, or go on a visit. Regardless of the case, you'll need a Czech Republic Schengen Visa for Citizens of Afghanistan if you have an Afghan passport. That happens because Afghanistan is a country that requires a paper visa to enter certain destinations in Europe, like the Czech Republic.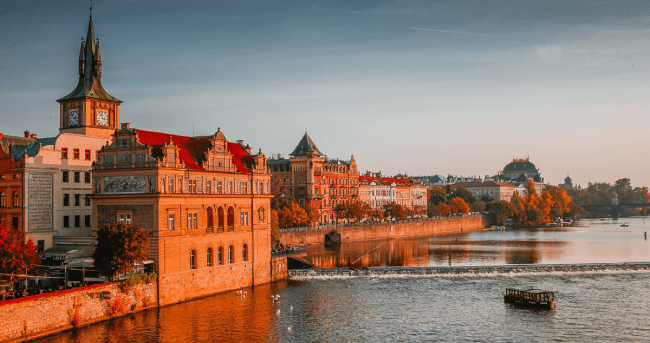 You can apply for the Czech Republic Schengen Visa as of 2007 as that was the year when the Czech Republic became a Schengen member state.
To learn more about the Czech Republic Schengen Visa for Citizens of Afghanistan, keep reading the questions in the article below.
Frequently Asked Questions
What is a Czech Republic Schengen Visa for Citizens of Afghanistan?
To enter the Schengen region, you must have a Schengen Visa. The only exception to this rule are countries that are under the Schengen visa-free program, although Afghanistan is not part of this program. Therefore, if you're Afghan, you need to use the Schengen Visa to enter the Schengen territory (including the Czech Republic).
This visa works like a traditional paper visa. It gives you legal entry to the Schengen zone for a short period (6 months maximum).
You receive this document at an embassy that's responsible for providing it, although almost all European embassies issue it.
Is the Czech Republic Schengen Visa the same as the ETIAS?
No, both documents are different. The ETIAS is available only for those nationalities that are Schengen visa-free.
By now, the citizens of Afghanistan cannot apply for an ETIAS, only for a Schengen Visa.
What items are necessary to get the Czech Republic Schengen Visa for Citizens of Afghanistan?
For you to receive your Czech Republic Schengen Visa for Citizens of Afghanistan successfully, you need to complete a list of documents first.
This list can vary depending on the type of visa since the Schengen Visa can vary for tourist reasons as well as for business. Even so, we would always inform you about this matter at this link.
The key documents and items are as follows:
Your unexpired passport with a copy of the information page.
2 professional and recent photos.
A visible copy of your return-ticket reservation.
Your travel insurance with a minimum of 30,000 € coverage.
Flight schedule.
Proof of reservation.
Proof of sufficient financial means while staying in the Czech Republic.
A letter explaining your travel itinerary and your travel purposes.
An email address where you'll be informed about the process.
You might need a Paypal or debit/credit card for payments if you apply online with us.
What is the cost of the Czech Republic Schengen Visa?
There are still no official rates, but average ones.
Keep in mind that the estimated rates for the Schengen Visa can vary up to $90 in the case of adults, and $45 in the case of children over 6 years old (minors don't pay).
Still, this is the average you'd have to pay if you do the process on your own, which can take a long time.
At iVisa.com we're creating an online form that would speed up this process. This way, you would get your visa faster.
To do this, we have these plans:
Standard Processing, which is the basic and least expensive plan.
Rush Processing, which costs a bit more because it processes your visa faster
Super Rush Processing, which prepares your visa as quickly as possible.
Can I get the Czech Republic Schengen Visa online?
No, you cannot get the Schengen Visa online by now. However, you shouldn't worry about it, as we'll be offering an online form to simplify this process soon.
How can I apply online for the Czech Republic Schengen Visa for Citizens of Afghanistan?
By now, you can only get this visa by visiting a local consulate or embassy. But, at iVisa.com we'll be launching an online form soon.
You'll just have to do the following then:
Firstly, fill in the online form with basic information and choose the processing time.
Secondly, you have to review the data you gave before so you can pay for the visa.
Thirdly and last, just attach the scanned items required and finish the process. Wait for upcoming steps via email inbox.
After that, you'd only have to show your approval letter at the embassy to get the visa, without having to spend a lot of time doing the other tedious part of the process.
What can take you a month, could take you only a few days with us.
Is it safe to use iVisa.com?
Although applying online involves risks, with us it becomes something more enjoyable and safe. We have a 100% protective system that will not leak your data. Plus, our super agents are always ready to process the visa quickly and also help you with any questions.
Where do I find other information about the Czech Republic Schengen Visa for Citizens of Afghanistan?
If you have other questions regarding the Czech Republic Schengen Visa, then contact our help center that will be ready to assist you at any time.
Another alternative is to read more articles at this link.
We cannot process the Schengen Visa by now but stay tuned to our page because we'll soon be able to help you with this process.