Are you a citizen of India planning to visit the Czech Republic anytime soon? If so, then you will have to apply for a Schengen Visa. You will be able to apply for a Schengen Visa with iVisa.com very soon, but by now, you can only obtain this visa by going to the nearest embassy or consulate.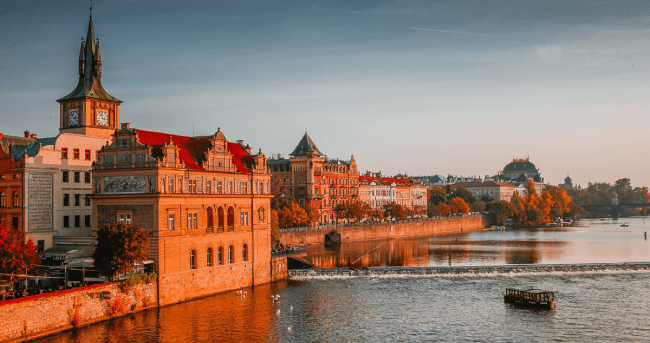 The process to obtain this visa is very similar to others you may know. However, there are some tips to keep in mind, and we are ready to explain them to you in this article.
Read this article carefully to learn more about the requirements for a Czech Republic Schengen visa for citizens of India.
Frequently Asked Questions
I'm from India, do I need a Schengen Visa to enter the Czech Republic?
Yes, to enter any country in the Schengen zone, you require a Schengen Visa. If you are planning to visit the Schengen region then you must obtain a Schengen visa by visiting an embassy. Nevertheless, you will be able to select the easy route by getting your e-visa processed with iVisa.com very soon.
Learn more about the Czech Republic Schengen visa for citizens of India application form by reading the questions below.
What do I need to process a Schengen Visa?
You need the typical list of items required to process a visa, including a passport and a professional photo. You can always contact your nearest European embassy to learn more.
The visa application process will be available online very soon, but don't forget that even in that case you need to upload some documents. The generally required documents for a Czech Republic Schengen Visa for citizens of India application are:
A valid passport: upload a copy of your passport to complete the process. It must be valid 3 months beyond the date of your visit to the Schengen area.
An email address: our team will send the electronic visa to the email address on the form. Make sure you give a valid email address.
Method of payment: you can pay the application fee online through a credit/debit card.
What are the processing times and prices with iVisa.com?
You will be able to apply for a Schengen Visa with our services soon enough. Here you have 3 options and you can choose according to your needs.
Standard processing options: Here your application will be processed at a standard price at an affordable rate.
Rush processing options: Compared to the standard processing option, it will be processed in less time and is a bit more expensive.
Super Rush processing option: If you are in a hurry this is the best option, it processes your application in less time compared with the previous options though subsequently, it is more expensive.
How can I apply online?
Filling in the application through government portals is time-consuming and a stressful task. Therefore, we remind you that we will soon make the process simple so that you can apply within a few minutes by doing the following:
Fill out the application form and then choose the processing time according to your needs and demands.
Pay the application fee online using a credit/debit card. Before paying, remember to verify the information.
Upload a scanned copy of your application fee and other documents if necessary.
Is it safe to use iVisa.com to process my documents?
Yes, it's safe to apply for your travel documents with us. Your information is secured and processed through advanced software. It is fast, efficient, and secure to use. If you need more information then visit our client review section for more clarification.
Where can I find more information about the Czech Republic Schengen Visa for Citizens of Ethiopia?
If you are having any issues related to the Czech Republic Schengen visa for citizens of India you can always contact us (free of charge). Our customer service agents are ready to help you 24/7. For more details, you can visit our web page at iVisa.com. You can also contact us through email; just send an email to help@ivisa.com.
iVisa.com Recommends
Castles, many chateaux, twelve UNESCO monuments, and a lot of historical cities are some of the most popular tourist destinations in the beautiful Czech Republic. You are invited to travel to this country and see the spiraling lanes with their magical atmosphere, medieval fortifications, and romantic corners. In the Czech Republic, you can enjoy an environment where ancient times are well-combined with the modern present and believe us when we say that it is not notorious only in cities, but also in towns and small villages. Besides, the Czech Republic is a perfect destination to try out a not-so-typical holiday with hiking or cycling trips.
You can also indulge yourself in memorable experiences by exploring the picturesque countryside. The Czech mountains provide a great number of experiences in summer and in winter (but feel free to visit them at any season). Finally, don't forget to visit some of the Czech spas, as they are probably some of the most popular in the world.