Do you have a Moroccan passport? Do you want to visit the Czech Republic? Well, in that case, we inform you that you will need a Czech Republic Schengen Visa for Citizens of Morocco to enter the country. This visa can be obtained through the embassy or by taking advantage of our online services soon. With our services, you can apply for this visa in less time than usual. Additionally, you can save a lot of effort that is usually required when going to an embassy.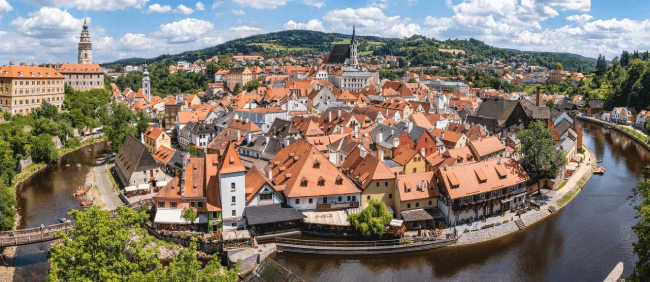 Although we do not have this service available yet, we invite you to read the following questions to have more information about the Czech Republic Schengen Visa for Citizens of Morocco.
Frequently Asked Questions
Do I need a Schengen Visa if I'm from Morocco?
Yes, you have to apply for the Czech Republic Schengen Visa if you have a Moroccan passport.
What is a Schengen Visa?
It is an authorized paper visa that allows you to enter any country that belongs to the Schengen area. The Czech Republic is part of this area.
What do I need to apply for this document?
If you want to obtain this visa, then remember to have several items on hand first. You will have to attend an interview to get this visa approved, which is why you will also require several items first.
The good news is that you will be able to apply online very soon by using iVisa.com, and you will only need these documents:
A valid passport (it should be in good condition).
A valid email address so that you can be informed about your visa.
A credit card/ debit card/ for payments.
What is the price for this visa?
Sadly, we cannot tell you the exact cost of this document because we do not offer an online process to get this visa yet. Nonetheless, we can help you get an idea of what our processing options are so that you can be ready once you can apply for the Schengen Visa online:
Standard Processing Time: With this processing option, your visa will be ready in an average time for your trip
Rush Processing Time: By selecting this option, you will be able to have your document a bit quicker than the standard processing option.
Super Rush Processing Time: This is a great option if you are in a hurry and you need your visa as fast as possible, can select this option. It may have a higher price but it is also the fastest option.
How can I get the Schengen visa online?
It is not possible to get this visa through online service at this moment, but do not worry about it, you will be able to use an online service very soon. Once we launch the service, you will only have to do the following:
Step one, fill in the application form with your private information and choose a processing time (Standard, Rush, or Super Rush).
Step two, make sure that all the information you gave in step one is well-written to avoid problems later. Then, pay for the fees using your credit/debit card.
Step three, do not forget to add any item required, including a scanned copy of your passport.
How safe is it to use iVisa.com?
iVisa.com is an extremely safe website ready to assist you with your travel needs. Our team always takes care of all necessary precautions to ensure that your personal information is 100% safe with us.
You can receive more information from our clients who vouch for us by visiting our reviews.
Where can I obtain more information about the Czech Republic Schengen Visa for Citizens of Morocco?
Do not forget that you can only have this visa by attending an interview at the embassy. Therefore, if you want to obtain more information, contact the nearest European embassy. To get more information about other travel documents to enter Europe, contact our customer service agents.
iVisa.com Recommends
The Czech Republic is a small landlocked nation that you can find in Central Europe. It shares borders with several other European countries like Germany, Austria, Poland, and Slovakia. Though small in size, it is very populated.
The capital city of Prague has an approximated population of over 1.2 million. Since the Czech Republic is an extremely advanced and industrialized economy, any visitor can enjoy a very high-quality standard of living there, even if it is for a short-term stay.
The Czech Republic was listed as the eleventh most secured and most peaceful country in the world. Additionally, any traveler can enjoy this nation wholly thanks to its geographical landscape, which is varied and rich. Some of its sceneries are made of rivers, peaks, and other hilly areas. With a continental climate type, the weather is also agreeable at most times.
Several beautiful sites in this country are a sight to behold, no wonder travelers from all over the world flock to the Czech Republic.