As a Russian citizen, you have probably thought about visiting the Czech Republic. If that's the case, then you are lucky today, because we will explain to you what you need to visit the Czech Republic as a Russian citizen. Firstly, you should know that the Czech Republic Schengen Visa for Citizens of Russia is obligatory for you.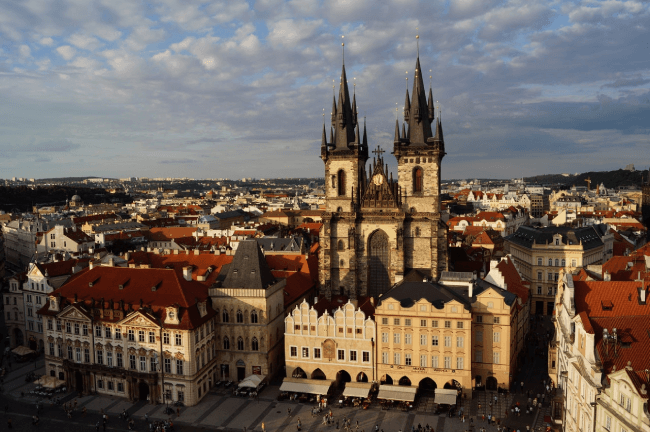 The Schengen Visa is a required document for countries that are not part of the Schengen visa waiver program, and Russia is one of these countries. This visa is available only at a local European embassy or consulate, but stay alert to our website as we might help you get this visa very soon.
Learn more about the Czech Republic Schengen Visa for Citizens of Russia by reading the information in the lines below.
Frequently Asked Questions
I have a Russian passport, do I need a visa to visit the Czech republic?
Travelers from Russia or who have a Russian passport will need a Czech Republic Visa to travel to the Czech Republic. Russia is part of the eligible countries for the Schengen Visa, which is why its citizens need this visa to enter any country that belongs to the Schengen area.
What documents do I need to apply for the Czech Republic Schengen Visa for Citizens of Russia?
If you want to apply for Czech Republic Schengen Visa for Citizens of Russia you will require the following documents:
Your professional photo, which you can get from iVisa.com's professional photo service.
Your passport, which has at least six months of validity remaining after your trip.
Your email address through which you will receive your Czech Republic Visa.
Valid payment options like or debit/credit card to pay the processing fee.
Other documents might be necessary, especially now that this process is available only at a diplomatic mission. Some of these documents are medical insurance, plane tickets, and a hotel reservation.
How much does the Czech Republic Schengen Visa for Citizens of Russia cost?
We cannot give you the final price because it depends on numerous conditions, including the type of visa, where you are applying from, and many more. However, we can offer you information about our services before we launch the online application:
Standard processing time – Standard is a normal option that comes up with affordable pricing. We will process your Visa at an affordable price but you have to wait for it.
Rush processing time – Rush processing option offers a faster service compared to the standard option.
Super Rush processing time – Super Rush processing is the most expensive option. You will receive your Visa as soon as possible.
How can I process my Czech Republic Schengen Visa for Citizens of Russia with iVisa.com?
First: go to our application form. Fill out all the details requested on the form. Choose a processing time that best suits your travel needs.
Second: double-check all the details entered and make sure that they are correct. Pay the application fee online through valid payment options like a debit/credit card.
Third: Scan and upload your passport and other required documents. Click on the submit button.
Is it safe to use iVisa.com?
Yes, iVisa.com is completely safe to use. You can rely on us for all your travel needs. We will take care of your needs and solve all your queries. You can also look at the customer reviews where our customers have left feedback about our services.
I have more unresolved questions about the Czech Republic Schengen Visa for Citizens of Russia, where do I find more help?
If you want more info regarding the Czech Republic Schengen Visa for Citizens of Russia, contact our customer service chat. Our customer service is available 24/7 to solve all your queries. Through iVisa.com, you will be able to fill out your application form within 20 minutes.
iVisa.com Recommends
The Czech Republic is known as the castle capital of the world. It has over 2000 castles, ruins, and has a lot more things to see that visitors can enjoy. St. Vitus Cathedral in Prague is the home of the Czech crown jewels and the burial place of Czech kings. The old town square is the home of astronomical clocks, cafes, Christmas trees in winter, and street entertainers. The Czech Republic has spa towns. Some of the spa towns where visitors can enjoy a stress-free life are Karlovy Vary, Mariańské Láznĕ, Františkovy Láznĕ, and Jáchymov.
The Czech Republic may not be as popular as other countries in Europe, for example, Italy, France or England, but you can be sure that it won't be boring to enjoy it at all. This is a wonderful destination for curious travelers and those who wish to enjoy nature as well as calm cities.
As you can see, the Czech Republic has not one but many beautiful sites that you should not overlook once you arrive there. Prepare your luggage and apply for the documentation required to enjoy it!