Citizens of Togo who are thinking of packing their suitcase to travel to the Czech Republic, should know that before they reach this great country surrounded by majestic castles and beautiful cities full of Gothic buildings and bars with the best local beers they'll need a Czech Republic Schengen Visa for citizens of Togo in their passport.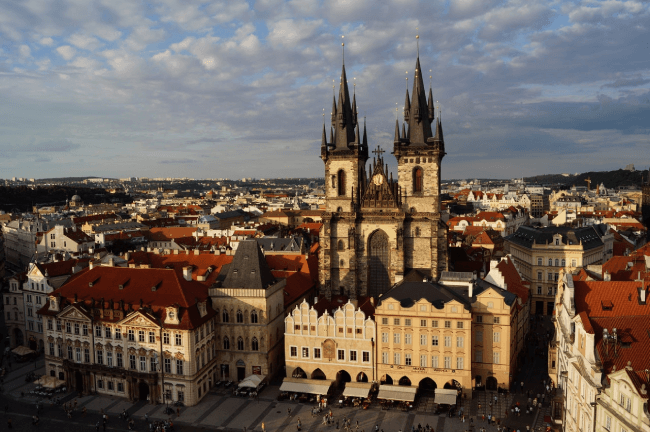 If you don't know what that is, we suggest that you check out this blog for more details, and visit our website at iVisa.com to find out more important points to remember before traveling to this central European nation.
The following FAQ section will help you to learn more the Czech Republic Schengen Visa for citizens of Togo.
Frequently Asked Questions
Who should apply for a Czech Republic Schengen Visa for citizens of Togo?
All citizens of Togo must present an authorization to enter any of the Schengen countries. The use of the Czech Republic Schengen Visa for citizens of Togo is targeted towards cutting down on illegal immigration and security threats.
This authorization will protect the borders of the region and hopefully deter and prevent criminals from entering and threatening the safety of residents.
Where can I complete the Czech Republic Schengen Visa for citizens of Togo application?
At this time, you cannot apply for the Czech Republic Schengen Visa for citizens of Togo on the iVisa.com website. Why not? This permit is only issued through official government portals, because you're also required to attend an interview.
However, iVisa.com is pleased to provide its loyal customers with a simple and easy to fill out application form to facilitate their application for an eVisa. There are only three easy steps to obtain this essential document.
Complete the form with your personal information. You can check the prices of the iVisa.com processing options and choose the time period that best suits your trip.
Please take the time to review your responses, as any typographical errors could be detrimental to the outcome of your application. Now you can pay your processing fee with a Paypal account or a credit / debit card.
Upload the necessary copies, such as your passport information page. Once you click submit, the request will be reviewed. It is that easy! Just wait for the response to be delivered to your inbox by email.
How much will it cost to obtain an authorization to travel to the Czech Republic?
The price of your Czech Republic Schengen Visa for citizens of Togo depends on whether you chose a single or multiple entry visa on the government portal.
We can't process this visa for you, however if you need an eVisa to an alternative destination, we can offer expedited services for a variety of locations. Don't leave it to chance when you have a tight deadline. You can get your document in a guaranteed period of time thanks to the convenient processing options offered at iVisa.com:
Standard option: lowest price with average wait time.
Rush option: faster than average for a small surcharge.
Super Rush Option: Pay more than usual for blazing fast document delivery.
Can I apply for a Czech Republic Schengen Visa for citizens of Togo if I have a long-term visa?
If you already have a long-term visa that entitles you to live, work or travel in the Schengen Economic Area, you will not need an additional travel authorization. The [Schengen Visa] is mandatory for citizens of Togo however, so don't even think of setting off without it.
Can an authorization be revoked?
Yes, it can be denied or revoked if it is considered that the owner has broken a rule. This includes providing false information or if the conditions for issuing the travel authorization no longer apply.
What will I be asked about when I apply on the government portal?
On the official government website you will need to answer questions about:
Your personal details including your full name and your date and place of birth
Information about your citizenship and address
Email address and phone number.
Education and work experience.
Background and eligibility questions about your medical condition, travel to countries at war or places where you were deported or rejected, as well as criminal records.
iVisa.com's professional team simplifies visa applications when we can, however in the case of the Czech Republic Schengen Visa for citizens of Togo you'll have to apply through the government's portal instead.
Is iVisa.com safe to use?
Applying for your digital eVisa has never been more secure than when using the iVisa.com platform. Rest assured that our databases are protected by the highest firewalls and the most complex passwords.
You can rely on our experienced team to take care of your applications from start to finish. Take a look at some of our customer testimonials on the iVisa.com review page.
Where can I read more information?
To find more details on Czech Republic Schengen Visa for Citizens of Togo, visas required to visit other countries, or just to talk to a real person about any queries you may have, head over to iVisa.com website where you can speak to someone using the chat feature or email us your questions.