With a rich and storied history, it is often characterized by having a flurry of Gothic, Renaissance and Baroque-style architecture and an incredibly unique feel to it.
Prague was the capital of the Kingdom of Bohemia and was the residence of several Holy Roman Emperors, most notably Charles IV, who ruled from 1346-1378. Along with its incredible history through the centuries, Prague today is known as a cultural mecca and attracts more than 8.5 million visitors annually.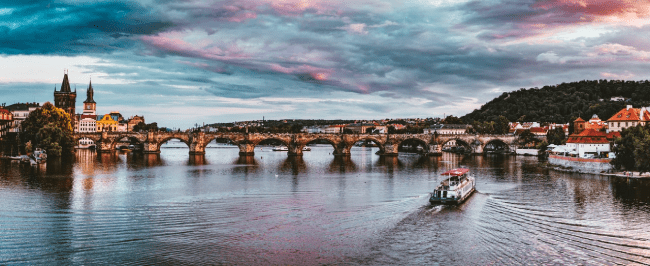 Prague was also ranked sixth as the best city to visit in 2016 by TripAdvisor and in 2017 was the fourth most visited city after London, Paris, and Rome.
But, what makes Prague so special? You'll have to go to see it for yourself and iVisa.com can make sure that you have all the information that you need to do just that!
This article was created to teach you everything you wanted to know about the Czech Republic Schengen Visa for Citizens of Zimbabwe.
Frequently Asked Questions
Who needs to apply for a Czech Republic Schengen Visa for Citizens of Zimbabwe?
All citizens of Zimbabwe must present an authorization to enter any of the Schengen countries. The use of the Czech Republic Schengen Visa for Citizens of Zimbabwe is focused on cutting down on illegal immigration and security threats to the country.
This will hopefully protect the borders of the country and deter criminals from threatening the safety of residents.
Where can I complete the Czech Republic Schengen Visa for Citizens of Zimbabwe application?
At this time, you cannot apply for the Czech Republic Schengen Visa for Citizens of Zimbabwe using iVisa.com website.
It is currently only issued through official government portals, because you're also required to attend an interview.
iVisa.com is pleased to provide its customers with a simple and easy to fill out application form to facilitate their application for an eVisa.
There are three steps in this process:
Complete the form with your personal information. You can check the prices of the iVisa.com processing options and choose the time period that best suits your trip.
Review your responses, as any typographical errors could cause denial before uploading any requested documents.
Now you can pay your processing fee with a Paypal account or a credit/debit card.
How much will it cost to obtain an authorization to travel to the Czech Republic?
The price of your Czech Republic Schengen Visa for Citizens of Zimbabwe depends on whether you chose a single or multiple entry visa on the government portal. Don't leave it to chance when you have a tight deadline.
You can get your document in a guaranteed period of time thanks to the convenient processing options offered with us at iVisa.com.
The choices are:
Standard option: lowest cost with standard wait time.
Rush option: faster than average for a small surcharge.
Super Rush Option: Pay more than usual for blazing fast document delivery.
Can I apply for a Czech Republic Schengen Visa for Citizens of ZIMBABWE if I have a long-term visa?
If you already have a long-term visa that entitles you to live, work or travel in the Schengen Economic Area, you do not need an additional travel authorization.
The Schengen Visa is mandatory for citizens of Zimbabwe however, so don't even think of setting off without it.
What will I be asked about when I apply on the government portal?
On the official government website you will need to answer questions about:
Your personal details including your full name and your date and place of birth
Email address and phone number.
Education and work experience.
Background and eligibility questions about your medical condition, travel to countries at war or places where you were deported or rejected, as well as criminal records.
iVisa.com's professional team simplifies visa applications when we are able.
In the case of the Czech Republic Schengen Visa for Citizens of Zimbabwe you will have to apply through the government's portal instead.
Is iVisa.com safe to use?
Applying for your digital eVisa has never been more secure than when using iVisa.com. Rest assured that our databases are protected securely. You can rely on our experienced team to take care of your applications from start to finish.
Peruse our reviews and see for yourself!
Where can I read more information?
To find more details on Czech Republic Schengen Visa for Citizens of Zimbabwe, or just to talk to a real person about any queries you may have, head over to iVisa.com website where you can speak to someone using the chat feature or email us your questions.